2020 – 2021 Board of Directors
Jennie Elser, President
Jennie has been an active member of JLP for 15 years. She originally joined to directly serve the community and spent her first 7 years on the Community Team, where she served as chair of the Wellness Community Center, The Girl Scouts, the Children's Museum of Phoenix, Community Research and Development and Resource Allocation. She branched out to Development, chairing the Valley Impact Luncheon in 2012.
She joined the Board of Directors as an Active Director at Large in 2014 and served three years, with a focus on Membership Satisfaction and Retention. She attended the Organizational Development Institute (ODI) Board governance track in 2015 and was the recipient of the Sandra Day O'Conner award in 2017. She joined the Management Team in 2017 and served for 2 years as the Communications & Marketing Vice President.
Jennie is married to Brian and has a daughter Tabitha and two sons, Murphy and Frank. She has been very active in the nonprofit community and works as an associate for an advertising agency.
Blair Coe Schweiger, Sustaining Director at Large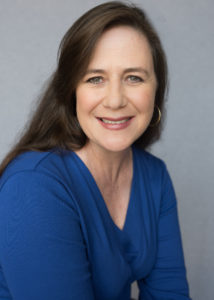 Blair Meredith Coe Schweiger is a 5th generation Arizonan, and takes great pride in the roles that her family had in the formation of the territory of Arizona and then the development of this great state.
Born in a banana republic to rather adventurous parents, Blair has chased her hopes and dreams with a determined fierceness, from excursions with her mother through the tributaries of the Amazon River and running  (albeit at a cautious and safe distance) with the bulls of San Fermin, to joining in Pilgrimages around the globe. While Blair  was not born in Arizona, she recognizes that Arizona has had a deep formative effect on her — Arizona is home. One of them, anyway.  Blair has embraced Arizona just as she embraces all of life and what it has so graciously given her.
Aside from the profound education she received through life experience, Blair studied Socio-cultural and Medical Anthropology at Arizona State University  (with an emphasis on evolutionary biology) and is proud to have been the third woman in her family to go through that course of study. Blair also studied Medicine at the Universidad San Francisco de Quito in Cumbaya, Ecuador. There she focused on community health and worked with a community located high in the Andes to try and understand how traditional beliefs influenced child rearing practices. She finished the study convinced that the stories she heard and observations she made were not of mere superstitions but were, when viewed with wide angle lenses, snippets of wisdom that had been developed through experience honed over many generations.
Blair has worked with populations that are as varied and as diverse as the world provides and she has worked in many arenas from clinical research to youth development and empowerment programs. Currently Blair works at Genesis Academy  where she fills a variety of roles including grant writer, program manager, teacher, mentor, disciplinarian and cheerleader to one of the most amazing group of students she has ever been lucky enough to work with. She has applied that knowledge of populations to her dedication to community service as well.
Blair is married to Christoph Schweiger, a man she adores and that she believes has many talents, including the fact that he is a brilliant photographer. Together they brought their son, Josef, a miracle child, into the world — as any mother would claim. She delights in what she considers to be profound and intuitive statements about the world he experiences. She calls him Squink and although he is not overly fond of the nickname he has given her permission to use it until he is 18. Squink has attended every possible community meeting  since he was released from the hospital after he was born.
Blair has won several awards for her service to the community. The awards include the Sandra Day O'Connor Award and The Bee Positive award from the Junior League of Phoenix as well as the Macy's volunteer award for her work in fight to eradicate Breast Cancer. She has been a part of collaborative awards that include the Big Shots award from the Arizona Partnership for Immunization for working to develop teen educational materials on immunizations through a program called The Immunizers. The Immunizers went on to win The Mayor's Partnership Award for "Innovation."
Tameka Fox-Hartman, Active Director at Large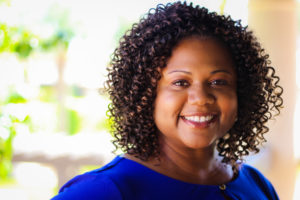 Tameka Fox Hartman, joined Junior League of Phoenix (JLP) in 2015. Throughout her league career, she has served in a number of leadership positions, including serving as Vice-Chair of Member trainings, Chair of Member Trainings and Administrative Vice President on the management team. In 2018 she also participated in the Association of Junior Leagues International's Organizational Development Institute.
Currently, Tameka works for the Town of Gilbert where she focuses on employment law and compliance. She earned a Juris Doctorate in 2004 from the Arizona State University- College of Law and her Bachelor of Science in Communication Studies from the Florida State University.
In addition to Tameka's work with Junior League of Phoenix, she is a member of Alpha Kappa Alpha, Sorority, Inc. She is an adjunct professor in the Administration of Justice program at South Mountain Community College where she serves on the advisory council. Recently she was appointed to serve on the Arizona Women's Golf Association- Board of Directors.
Tameka lives in Gilbert, AZ with her husband, and dog Huey. In her spare time she enjoys golf, reading, traveling and great wine.
Shannon Larson, Active Director at Large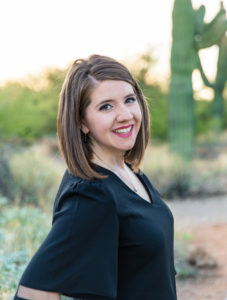 Shannon Larson joined Junior League of Phoenix (JLP) in 2012 and has continually served in a leadership capacity. Currently the Director-at-Large, Shannon has also served as the Director of Finance, where she was instrumental in helping to create the investment strategy for the future of JLP, and the Nominating Chair, where she made education a top priority and ensured all members had a thorough understanding of the leadership positions and processes to apply for those positions. In addition to these roles, Shannon has led the nominating and special events teams and has aided her JLP colleagues in provisional and active advisory positions. A graduate of the JLP Leadership Development Institute, Shannon has also attended the Organizational Development Institute, Southwest Exchange, and JLP 360.
Shannon is a Financial Advisor at STF Wealth Management and a College Planning Advisor at The HEFAR Group. Through her profession, she is able to help people reach their retirement and college financial goals.
She holds a BS in Business Management with an International Business Certificate from the W. P. Carey School of Business at Arizona State University.
An Arizona native, Shannon and her husband, Brian, enjoy attending sporting events, hiking and exploring the community that she loves so much.
Kellie Martin, Active Director at Large
Kellie has been an active member of Junior League for over 16 years and is currently serving on the Board of Directors in a Member at Large position.  Previously she served on the Touch-A-Truck Fundraising Committee in multiple roles, including Committee Chair, as well as serving on the Nominating Committee, as a Provisional Mentor, and various fundraising committee treasurer positions. She has a deep appreciation for Junior League and feels blessed to be part of an organization that works so hard to improve the quality of life, for the residents of Phoenix and surrounding communities, through its many amazing programs.
Professionally, Kellie is Managing Director of The Accounting Company, providing Outsourced Accounting and CFO services to a variety of companies.  Kellie has over 30 years of experience working with private and public companies in a variety of industries, but currently focuses on hospitality, construction, and property management. Kellie graduated from the University of Texas at Austin with a bachelor's degree in both Accounting and Finance, earned her MBA from the University of Dallas, and is also a licensed CPA.
Kellie resides in Phoenix and enjoys trying new restaurants, staycations, and spending quality time with her two teenage boys, who make her laugh on a regular basis.
Lisa Donahue, Secretary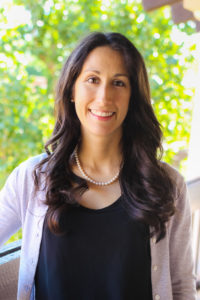 Lisa Donahue joined the Junior League in 2011 and currently serves as Secretary. She has a variety of experience in several Junior League chapters. Her leadership experience in the League includes chairing the Healthworks committee of the Junior League of Boston after experience as a member of the committee. Also while part of the Junior League of Boston she was a member of the Secretary's Council and an active member of Done in a Day. During her time in the Junior League of Philadelphia she was a member of the Apple a Day Empowering You Healthfair committee and Transfer Committee member. In addition to her role as Secretary in Junior League of Phoenix, Lisa has also been a member of the Member Training committee. She also has leadership experience on Boards external to Junior League.
Lisa attended Texas Tech University for her undergraduate studies, majoring in Exercise and Sport Sciences. She went on to receive her Master of Physical Therapy degree from the University of Texas Southwestern Medical Center at Dallas. She also completed an advanced certification in Physical Therapy as a Neurological Clinical Specialist. She is passionate about finding ways to foster advancement of the profession of physical therapy.
Originally from Arlington, Texas, Lisa currently lives with her family in Scottsdale.
Christina Coyne, Director of Finance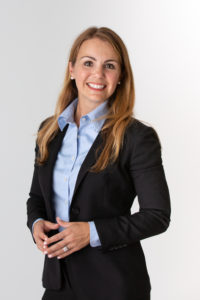 Christina joined the Junior League in 2008 and is currently serving as the Director of Finance on the Board of Directors of JLP. In 2019, she transferred from the Junior League of Chicago to the Junior League of Phoenix. She held several leadership roles in the Junior League of Chicago, including Budget Vice President, Treasurer-Elect, Community Council Member-at-Large, Co-Chair of the Project Development Committee, and Co-Chair of the Homework Heroes Committee. She also served on the Finance Committee for two years. Under her leadership as Co-Chair of the Project Development Committee, her committee was awarded Team of the Year for 2011-2012 for piloting the Health STARRS project that the Board voted to become a permanent Community Project.
Professionally, Christina owns her own business, Coyne Ventures LLC, a consulting firm in the commercial real estate industry. She previously worked at EQ Office, a Blackstone Company, for more than twelve years. Christina holds a BBA in Finance and Real Estate from the University of Wisconsin and an MBA in Finance, Management, Marketing, and Entrepreneurship from Northwestern's Kellogg School of Management.
Christina resides in Scottsdale, AZ with her husband and newborn daughter. In her spare time, Christina enjoys running, yoga, cooking, reading, and exploring new hiking trails in the Valley.
Elizabeth Goldstein, Executive Vice President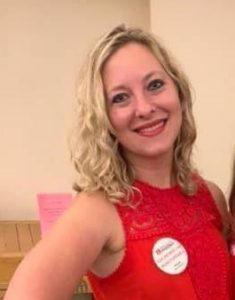 Elizabeth Goldstein currently serves as the Executive Vice President and joined Junior League of Phoenix (JLP) in January 2016 as a transfer from the Junior League of the City of New York.  Throughout her League career in Phoenix, she has served in a number of leadership positions.  This includes social assistant, social coordinator, provisional advisor, and Membership Vice President.  She also started two affinity groups for JLP: the JLP Book Club and JLP Moviegoers.  Elizabeth attended the Association of Junior League's International Organizational Development Institute (ODI) in 2017 and received the Mary Harriman Award in 2018 for her long-lasting impact on JLP.
Born and raised in Memphis, TN, Elizabeth earned a Bachelor of Science degree in Public Relations from the University of Tennessee and also serves as Philanthropy Chair for the Phoenix chapter of the University of Tennessee Alumni Board.
Elizabeth currently resides in Scottsdale, Arizona and enjoys reading, spending time with friends, taking her dog on walks, college football, traveling, and expanding her horizons culturally.