2020 – 2021 Management Team
Elizabeth Goldstein, Executive Vice President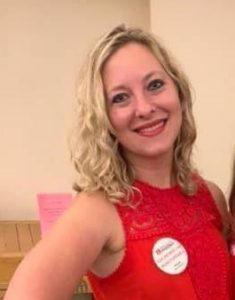 Elizabeth Goldstein currently serves as the Executive Vice President and joined Junior League of Phoenix (JLP) in January 2016 as a transfer from the Junior League of the City of New York.  Throughout her League career in Phoenix, she has served in a number of leadership positions.  This includes social assistant, social coordinator, provisional advisor, and Membership Vice President.  She also started two affinity groups for JLP: the JLP Book Club and JLP Moviegoers.  Elizabeth attended the Association of Junior League's International Organizational Development Institute (ODI) in 2017 and received the Mary Harriman Award in 2018 for her long-lasting impact on JLP.
Born and raised in Memphis, TN, Elizabeth earned a Bachelor of Science degree in Public Relations from the University of Tennessee and also serves as Philanthropy Chair for the Phoenix chapter of the University of Tennessee Alumni Board.
Elizabeth currently resides in Scottsdale, Arizona and enjoys reading, spending time with friends, taking her dog on walks, college football, traveling, and expanding her horizons culturally.
Danielle Arsenault, Administrative Vice President
Danielle is a sixth year active who transferred to the Junior League of Phoenix in 2015, from the Junior League of Greater Orlando; she is currently serving as the Administrative Vice President. Previously, she served as the Secretary on JLP's Board of Directors and Chair of the Kids in the Kitchen program. Danielle has participated in several Southwest Exchange conferences.
Currently, Danielle works in healthcare data analytics. She earned her Master of Business Administration from Louisiana State University in Shreveport and her Bachelor of Arts in Criminology from the University of South Florida.
In addition to Danielle's work with the Junior League of Phoenix, she also volunteers with her sorority alumnae, Delta Gamma. When not working or volunteering, Danielle enjoys spending time with family and friends, watching her favorite sports teams (Dallas Cowboys, LSU Tigers, and Boston Red Sox), and exploring new cities around Arizona.
Teresa Neilson, Membership Vice President
Teresa Neilson joined Junior League of Phoenix in 2017.  She is currently the Vice President-Membership and has previously held roles on the 2019 Southwest Regional Conference and 2020 AJLI Phoenix Conference planning committees, and as part of the Member Training team coordinating JLP 360, in homes and the JLP speaker series.
Currently a museum guide at the Musical Instrument Museum in Desert Ridge,  Teresa enjoys working with students and supporting arts education.  Teresa has previously held leadership roles with San Diego Alumnae Panhellenic, San Diego Alumnae Panhellenic Scholarship Foundation,  Gamma Phi Beta International Sorority, PTA, PTO, her community library development and planning group as well as a variety of youth and music arts support organizations.   She is a graduate of California State University Long Beach with a degree in Communications, Marketing and Spanish.  When she's not exploring Arizona with her husband and two sons, she enjoys drawing and painting, attending concerts and planning travel adventures!
Kristen Leonard, Community Vice President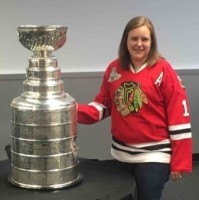 Kristen Leonard joined the Junior League in 2014 with the Junior League of Kane and DuPage Counties (JLKD). During her time with JLKD, she was part of the Provisional Training Team. Her leadership experience started as the Board Secretary with JLKD. In 2017, Kristen transferred to Phoenix and joined the Junior League of Phoenix. Her leadership experience includes serving as the chair of Kids in the Kitchen.
Kristen attended Northern Illinois University for her undergraduate studies, majoring in Human Resources. Kristen is an HR Manager for an engineering and manufacturing firm in the East Valley.
If Kristen is doing anything other than working or volunteering, she is most likely spending time with her husband and daughter, listening to true crime podcasts, or enjoying a nice dinner with friends.
Cindy Brown, Training Vice President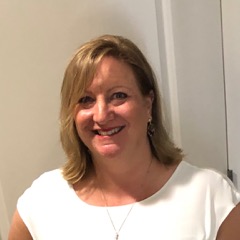 Cindy joined JLP in 2017. Her dedication to the League includes serving as the Touch-A-Truck Provisional Liaison, Sub Committee Lead for JLP 360, the Vice President of Public Relations for JLP Toastmasters and Vice President of Training on the JLP Management Team.
Following a 30 year career in education, Cindy founded Right Now is Your Tomorrow, to empower parents to help their children develop fully and confidently to pursue their unique passions. Cindy's methods teach parents to be their child's lifelong coach from a place of prevention and love.
Cindy is a strong advocate for children and families through her dedication to many local nonprofits, outside of JLP. Cindy served as President of the Board of Directors for Girls on the Run and serves as a Site Coordinator for Junior Achievement. Cindy was nominated for MASK Magazine's Mom's Making a Difference Award, was a speaker at the 2019 Powerhouse Women Event, selected as 2020 Women of Impact by the Phoenix Panhellenic Alumni Association, and featured in the 2020 KNOW Phoenix Book and Tribe. Cindy was selected by her peers to be the JLP Toastmaster of the Year for 2018 -19 and went on to be named the Outstanding Toastmaster for District 3.
Cindy grew up in Beachwood, Ohio and attended the University of Arizona. She raised her two children in Cave Creek, Arizona with her loving husband of 25 years.
Laura Sharp, Communications & Marketing Vice President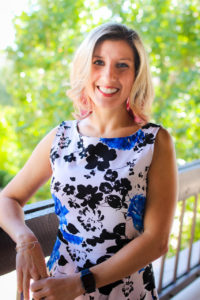 Laura joined Junior League of Phoenix in 2015 with the goal of giving back to the community and meeting like-minded women. Throughout her tenure in the league, she has served in several communications roles, including Chair of Digital Publications and Chair of Member Communications & Marketing.
After a decade in higher education, Laura now owns a software development company and works primarily in client development and project management. She has a Bachelor's in Journalism, and a Master's in Business Administration with an emphasis in Marketing.
When not working or volunteering, Laura is most often spending time with her family, running, or reading a good book.
Jennifer Hoegger, Finance Development Vice President
Danielle Woolen, Treasurer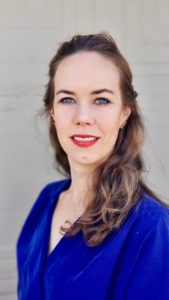 Danielle joined Junior League of Phoenix in 2017 and is currently serving as Treasurer-Elect.  Previously, Danielle served in leadership as Communications Committee Finance Assistant.
Danielle is a graduate of University of Central Oklahoma and Western Washington University where she studied Masters of Business Administration and Environmental Science respectively.  Danielle currently works as a Retirement Plan Services representative at Vanguard.  Prior to her career in finance Danielle spent 10 years in the aquarium science field.
Originally from Anchorage, Alaska Danielle has lived all over the west coast and enjoys traveling.  In her free time Danielle also enjoys hiking, crafting, cooking.
Stephanie Viboch, Development Manager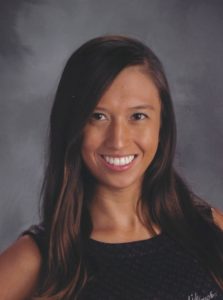 Stephanie Viboch joined Junior League in 2018. Although she is newer to Junior League of Phoenix, she jumped right in and started helping with Special Events as a provisional. The following year she became the Vice Chair of Special Events where she helped create and plan new events benefiting JLP.  She is passionate about fund development and has attended multiple trainings including the Southwest Exchange Conference.
Stephanie attended Arizona State University for her undergraduate studies, majoring in Criminal Justice and Criminology. She went on to earn her Elementary Teacher Certificate and has taught second grade for the past six years. She is passionate about helping children develop a lifelong love of learning and preparing them to be citizens in the community.
Stephanie grew up in San Diego, California, and loves to stay active whether it's working out, golfing, hiking, etc. When she is not working or volunteering, Stephanie also enjoys spending time with family, friends, and her two dogs (Arnold and Calvin), traveling, watching sports, game nights, and reading.
Kris Noeker, Nominating Chair
Kris joined JLP in 2004 and currently serves as Nominating Chair.  She previously served on the JLP Board Of Directors as Community VP for 2 years as well as Member at Large. In recognition of her service to JLP, her peers awarded her with the Mary Harriman award in 2013.
Kris has been in leadership since her second Active year and has held positions ranging from Community Chair to Dues Treasurer to Member Advisor.
Originally from Saratoga Springs NY,  Kris has worked for Safeway since 2006 and enjoys traveling, hiking/fitness and spending time with family and friends.
Stephanie Mitchell, Provisional Chair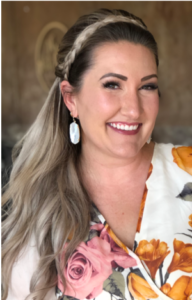 Stephanie Mitchell joined Junior League of Phoenix in 2015 and is currently serving as the Provisional Chair. She previously served as last year's Provisional Chair Elect and before that was a Provisional Advisor. After receiving the "Provisional of the Year" award in 2016, Stephanie went on to become the Community Impact Chair for 2 years and received the Chair Extraordinaire award for her role.
Stephanie studied Kinesiology at Arizona State University and graduated in 2009. She moved to Chicago with her husband, Brian, where she continued her career as a Personal Trainer for a year. They then moved to Budapest, Hungary where she spent a year and a half teaching English and traveling around Europe. They rounded out their "time away from home" by living in Chicago for 2 more years after that.
Stephanie and Brian returned to AZ to be close to family in 2014 and to start a family of their own. Stephanie currently works full-time from home as the Billing and Operations Specialist for a dental consulting firm. She has 2 small kiddos that call her "mama" and loves to hike, swim and travel in her "spare" time.