2021 – 2022 Board of Directors
Jennie Elser, President
Jennie has been an active member of JLP for 15 years. She originally joined to directly serve the community and spent her first 7 years on the Community Team, where she served as chair of the Wellness Community Center, The Girl Scouts, the Children's Museum of Phoenix, Community Research and Development and Resource Allocation. She branched out to Development, chairing the Valley Impact Luncheon in 2012.
She joined the Board of Directors as an Active Director at Large in 2014 and served three years, with a focus on Membership Satisfaction and Retention. She attended the Organizational Development Institute (ODI) Board governance track in 2015 and was the recipient of the Sandra Day O'Conner award in 2017. She joined the Management Team in 2017 and served for 2 years as the Communications & Marketing Vice President.
Jennie is married to Brian and has a daughter Tabitha and two sons, Murphy and Frank. She has been very active in the nonprofit community and works as an associate for an advertising agency.

Kelly Kaysonepheth, President-Elect
Kelly Kaysonepheth is President-Elect of the Junior League of Phoenix (JLP). Kelly has been a member since 2008. She transferred to JLP from the Junior League of Morristown in 2010. From there, she traversed several leadership roles within JLP including chairing two community programs (one that won the AJLI Community Impact Award the year she was chair), Vice President of Communications & Marketing, Development Manager and Executive Vice President. She will be the first Asian-American president of JLP when she begins her term in 2022.
Professionally, Kelly is the Marketing Director and an Associate Vice President at AZTEC Engineering, a transportation design firm.  A recognized community leader within and outside of JLP, she has served on the boards for several nonprofit organizations. The core of her community service has been concentrated on advancing women's leadership development opportunities, STEM, and mentoring first-generation and low-income students to reach their fullest potential. She has received JLP's Mary Ogilvy Golden Kazoo Award, been nominated for the Greater Phoenix Chamber of Commerce's ATHENA Award, named 40 Under 40 by the Phoenix Business-Journal (2015) and was listed by Engineering News-Record in its Top 20 Under 40 Outstanding Young Professionals in the Southwest Region (2019). Kelly and her husband, Tony, have two children: Lucy (3) and Max (2).
Blair Coe Schweiger, Sustaining Director at Large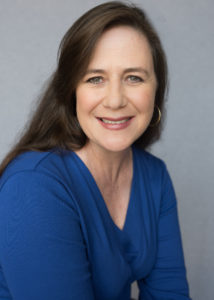 Blair Meredith Coe Schweiger is a 5th generation Arizonan, and takes great pride in the roles that her family had in the formation of the territory of Arizona and then the development of this great state.
Born in a banana republic to rather adventurous parents, Blair has chased her hopes and dreams with a determined fierceness, from excursions with her mother through the tributaries of the Amazon River and running  (albeit at a cautious and safe distance) with the bulls of San Fermin, to joining in Pilgrimages around the globe. While Blair  was not born in Arizona, she recognizes that Arizona has had a deep formative effect on her — Arizona is home. One of them, anyway.  Blair has embraced Arizona just as she embraces all of life and what it has so graciously given her.
Aside from the profound education she received through life experience, Blair studied Socio-cultural and Medical Anthropology at Arizona State University  (with an emphasis on evolutionary biology) and is proud to have been the third woman in her family to go through that course of study. Blair also studied Medicine at the Universidad San Francisco de Quito in Cumbaya, Ecuador. There she focused on community health and worked with a community located high in the Andes to try and understand how traditional beliefs influenced child rearing practices. She finished the study convinced that the stories she heard and observations she made were not of mere superstitions but were, when viewed with wide angle lenses, snippets of wisdom that had been developed through experience honed over many generations.
Blair has worked with populations that are as varied and as diverse as the world provides and she has worked in many arenas from clinical research to youth development and empowerment programs. Currently Blair works at Genesis Academy  where she fills a variety of roles including grant writer, program manager, teacher, mentor, disciplinarian and cheerleader to one of the most amazing group of students she has ever been lucky enough to work with. She has applied that knowledge of populations to her dedication to community service as well.
Blair is married to Christoph Schweiger, a man she adores and that she believes has many talents, including the fact that he is a brilliant photographer. Together they brought their son, Josef, a miracle child, into the world — as any mother would claim. She delights in what she considers to be profound and intuitive statements about the world he experiences. She calls him Squink and although he is not overly fond of the nickname he has given her permission to use it until he is 18. Squink has attended every possible community meeting  since he was released from the hospital after he was born.
Blair has won several awards for her service to the community. The awards include the Sandra Day O'Connor Award and The Bee Positive award from the Junior League of Phoenix as well as the Macy's volunteer award for her work in fight to eradicate Breast Cancer. She has been a part of collaborative awards that include the Big Shots award from the Arizona Partnership for Immunization for working to develop teen educational materials on immunizations through a program called The Immunizers. The Immunizers went on to win The Mayor's Partnership Award for "Innovation."
Laura Sharp, Active Director at Large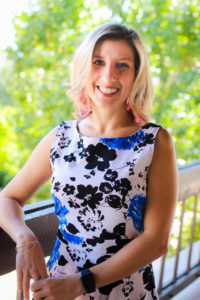 Laura joined Junior League of Phoenix in 2015 with the goal of giving back to the community and meeting like-minded women. Throughout her tenure in the league, she has served in several communications roles, including Chair of Digital Publications, Chair of Member Communications & Marketing, and Vice President of Communications and Marketing. She was honored to receive the President's Award in 2020 for her work on JLP's 85th Anniversary.
After a decade of working in higher education, Laura now owns a software development company and works primarily in client development and project management. She has a Bachelor's in Journalism and a Master's in Business Administration with an emphasis in Marketing.
When not working or volunteering, Laura is most often spending time with her family, running, or reading a good book.
Shannon Larson, Active Director at Large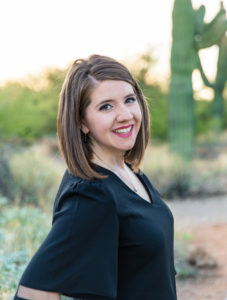 Shannon Larson joined Junior League of Phoenix (JLP) in 2012 and has continually served in a leadership capacity. Currently the Director-at-Large, Shannon has also served as the Director of Finance, where she was instrumental in helping to create the investment strategy for the future of JLP, and the Nominating Chair, where she made education a top priority and ensured all members had a thorough understanding of the leadership positions and processes to apply for those positions. In addition to these roles, Shannon has led the nominating and special events teams and has aided her JLP colleagues in provisional and active advisory positions. A graduate of the JLP Leadership Development Institute, Shannon has also attended the Organizational Development Institute, Southwest Exchange, and JLP 360.
Shannon is a Financial Advisor at STF Wealth Management and a College Planning Advisor at The HEFAR Group. Through her profession, she is able to help people reach their retirement and college financial goals.
She holds a BS in Business Management with an International Business Certificate from the W. P. Carey School of Business at Arizona State University.
An Arizona native, Shannon and her husband, Brian, enjoy attending sporting events, hiking and exploring the community that she loves so much.
Kristine Thompson, Active Director at Large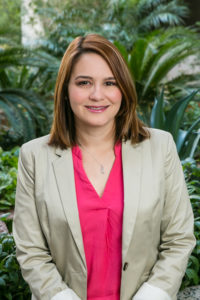 Kristine Thompson has been a member of the Junior League of Phoenix (JLP) since 2013. Kristine feels passionately about giving back to the community and has served in a variety of leadership positions in support of JLP's community programs to include ROCKETS chair and vice chair, Halle Heart chair, and Community Team Vice President.  Kristine has also served on the Community Research and Development Board sub-committee for two years.
 Kristine graduated from the University of North Carolina at Chapel Hill where she earned a Bachelor's degree in both History and Italian. She is also a varsity letterman for the UNC men's basketball team where she was a manager. Later, Kristine graduated from Arizona State University with a Masters degree in Criminal Justice where she wrote her thesis on Gang Communication on Social Networking Sites. Kristine is currently employed with the Department of Justice.
Kristine has lived in Arizona since 2006. She is married and has a young daughter. When not spending time with her family or volunteering, she enjoys traveling and watching Carolina basketball.
Christina Henderson, Secretary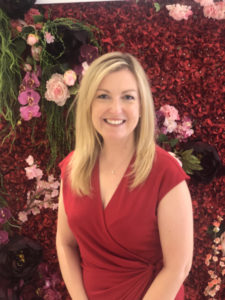 Christina Henderson joined the Junior League of Phoenix in 2014.  She served as Chair and Vice Chair of Special Events, Provisional Member Advisor, and on the Management Committee and the Community Leadership Outreach Committee.  Christina is a graduate of the 2019 AJLI Organizational Development Institute and is a recipient of the 2020 JLP Sandra Day O'Connor Award.
Outside of JLP, Christina has worked in public service for over thirteen years.  Currently, she works as an Assistant Attorney General for the State of Arizona and she has also served as a prosecutor, an administrative law judge, and a Maricopa County Superior Court judge pro tempore.  She is the Vice President of the Arizona Law Enforcement Legal Advisor Association and a member of the Horace Rumple Inn of Court.
Christina is a graduate of the University of Arizona, Eller College of Business with a B.S. in Business Marketing and a minor in Theater Arts.  She received her J.D. from Chapman University, Fowler School of Law.  She is an avid reader, runner, traveler, art enthusiast, dog-wrangler, and lover of all things pop culture.  Her greatest accomplishment was finishing her first ultra-marathon at the Columbia River Gorge.
Lisa attended Texas Tech University for her undergraduate studies, majoring in Exercise and Sport Sciences. She went on to receive her Master of Physical Therapy degree from the University of Texas Southwestern Medical Center at Dallas. She also completed an advanced certification in Physical Therapy as a Neurological Clinical Specialist. She is passionate about finding ways to foster advancement of the profession of physical therapy.
Originally from Arlington, Texas, Lisa currently lives with her family in Scottsdale.
Christina Coyne, Director of Finance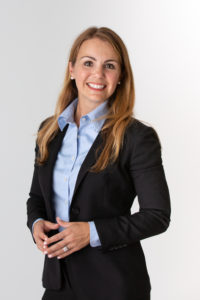 Christina joined the Junior League in 2008 and is currently serving as the Director of Finance on the Board of Directors of JLP. In 2019, she transferred from the Junior League of Chicago to the Junior League of Phoenix. She held several leadership roles in the Junior League of Chicago, including Budget Vice President, Treasurer-Elect, Community Council Member-at-Large, Co-Chair of the Project Development Committee, and Co-Chair of the Homework Heroes Committee. She also served on the Finance Committee for two years. Under her leadership as Co-Chair of the Project Development Committee, her committee was awarded Team of the Year for 2011-2012 for piloting the Health STARRS project that the Board voted to become a permanent Community Project.
Professionally, Christina owns her own business, Coyne Ventures LLC, a consulting firm in the commercial real estate industry. She previously worked at EQ Office, a Blackstone Company, for more than twelve years. Christina holds a BBA in Finance and Real Estate from the University of Wisconsin and an MBA in Finance, Management, Marketing, and Entrepreneurship from Northwestern's Kellogg School of Management.
Christina resides in Scottsdale, AZ with her husband and newborn daughter. In her spare time, Christina enjoys running, yoga, cooking, reading, and exploring new hiking trails in the Valley.
Elizabeth Goldstein, Executive Vice President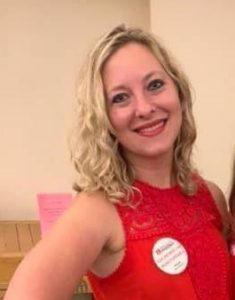 Elizabeth Goldstein currently serves as the Executive Vice President and joined Junior League of Phoenix (JLP) in January 2016 as a transfer from the Junior League of the City of New York.  Throughout her League career in Phoenix, she has served in a number of leadership positions.  This includes social assistant, social coordinator, provisional advisor, and Membership Vice President.  She also started two affinity groups for JLP: the JLP Book Club and JLP Moviegoers.  Elizabeth attended the Association of Junior League's International Organizational Development Institute (ODI) in 2017 and received the Mary Harriman Award in 2018 for her long-lasting impact on JLP.
Born and raised in Memphis, TN, Elizabeth earned a Bachelor of Science degree in Public Relations from the University of Tennessee and also serves as Philanthropy Chair for the Phoenix chapter of the University of Tennessee Alumni Board.
Elizabeth currently resides in Scottsdale, Arizona and enjoys reading, spending time with friends, taking her dog on walks, college football, traveling, and expanding her horizons culturally.