2021 – 2022 Management Team
Elizabeth Goldstein, Executive Vice President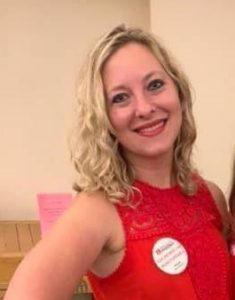 Elizabeth Goldstein currently serves as the Executive Vice President and joined Junior League of Phoenix (JLP) in January 2016 as a transfer from the Junior League of the City of New York.  Throughout her League career in Phoenix, she has served in a number of leadership positions.  This includes social assistant, social coordinator, provisional advisor, and Membership Vice President.  She also started two affinity groups for JLP: the JLP Book Club and JLP Moviegoers.  Elizabeth attended the Association of Junior League's International Organizational Development Institute (ODI) in 2017 and received the Mary Harriman Award in 2018 for her long-lasting impact on JLP.
Born and raised in Memphis, TN, Elizabeth earned a Bachelor of Science degree in Public Relations from the University of Tennessee and also serves as Philanthropy Chair for the Phoenix chapter of the University of Tennessee Alumni Board.
Elizabeth currently resides in Scottsdale, Arizona and enjoys reading, spending time with friends, taking her dog on walks, college football, traveling, and expanding her horizons culturally.
Jennifer Jost, Administrative Vice President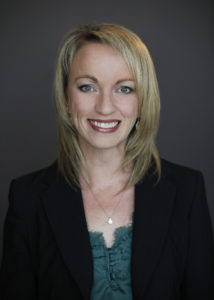 Jennifer Jost is a marketing and communications professional with over 10 years of experience in communications, public relations, content creation, business development and social media outreach. She currently is the Communications Manager for the Academy for Justice, a center at the Sandra Day O'Connor College of Law at Arizona State University that works to bridge the gap between academia and on the ground criminal justice reform efforts by acting as a conduit between scholarly research and ideas, and criminal justice focused policy makers, journalists, and the public.
Prior to joining ASU Law, she worked in legal marketing for eight years spending time at local legal giant Snell & Wilmer. A double Sun Devil, Jennifer graduated from Arizona State University with a bachelor's degree in Communications in 2007 and received her MBA from the W.P. Carey School of Business at Arizona State University in 2015.
In her free time, Jennifer likes to hike and travel with her husband Kevin, two step-daughters Mallory and Morgan, and 11-year-old yorkie, Mali. 2021-2022 is her fifth year active in the JLP.
Emily Keim, Communications & Marketing Vice President
Emily joined the Junior League of Phoenix in May 2019 as a transfer from the Junior League of Dallas. Emily has served on various committees during her career in the Junior League, from Donor Development, to Provisional Advisors, to Marketing & Communications, including Vice Chair of the Digital Media committee in 2020-21. Emily also currently serves as a Board of Director for the Junior League of Phoenix Foundation.
Born and raised in Houston, Texas, Emily earned a Bachelor of Science in Psychology from The University of Texas at Dallas and a Master of Science in Project Management from The University of Southern California. Emily also holds a Certified Project Manager (CPM) certification from PMLG and is currently working towards her Project Management Professional (PMP) certification. Emily's professional background is in digital marketing and project management, and she is currently a Project Manager for iCrossing, a marketing agency owned by Hearst.
When not working or volunteering, Emily loves to spend time traveling, playing golf, skiing, as well as enjoys singing, horseback riding and entertaining family and friends. An avid animal lover and animal advocate, Emily also loves spending time with her  two Siamese cats, Marshmallow and Valentino.
Kristen Leonard, Community Vice President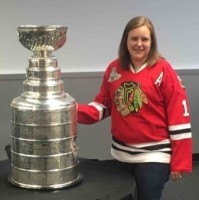 Kristen Leonard joined the Junior League in 2014 with the Junior League of Kane and DuPage Counties (JLKD). During her time with JLKD, she was part of the Provisional Training Team. Her leadership experience started as the Board Secretary with JLKD. In 2017, Kristen transferred to Phoenix and joined the Junior League of Phoenix. Her leadership experience includes serving as the chair of Kids in the Kitchen.
Kristen attended Northern Illinois University for her undergraduate studies, majoring in Human Resources. Kristen is an HR Manager for an engineering and manufacturing firm in the East Valley.
If Kristen is doing anything other than working or volunteering, she is most likely spending time with her husband and daughter, listening to true crime podcasts, or enjoying a nice dinner with friends.
Jessi Wright, Diversity, Equity & Inclusion Vice President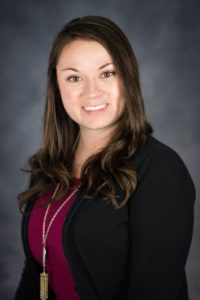 Jessi Wright is humbled to serve as the Junior League of Phoenix's Vice President for Diversity, Equity and Inclusion. She believes that our community needs a sustainable source of smart, strong and diverse leaders, and she is happy to work to build and strengthen a future that encourages and supports others to push themselves out of their comfort zone.
In her work as a professional fundraiser, Jessi connects people to their passions and helps them make a difference in the world. Jessi thinks of this as "superhero facilitation," and she believes that our world needs more everyday superheroes. She finds a great deal of joy in working with people to identify and utilize their own unique gifts, skills and energies.
Jessi, a native Texan, and her husband made their way to the Valley of the Sun in 2016. She studied journalism at the University of Texas at Austin and has a Master's in Organizational Leadership and Ethics from St. Edward's University. She is a member of the YNPN Phoenix Board, a member of the Association of Fundraising Professionals and its Inclusion, Diversity, Engagement and Access Committee and  a volunteer with Make-A-Wish Arizona.
Jennifer Hoegger, Finance Development Vice President
Teresa Neilson, Membership Vice President
Teresa Neilson joined Junior League of Phoenix in 2017.  She is currently the Vice President-Membership and has previously held roles on the 2019 Southwest Regional Conference and 2020 AJLI Phoenix Conference planning committees, and as part of the Member Training team coordinating JLP 360, in homes and the JLP speaker series.
Currently a museum guide at the Musical Instrument Museum in Desert Ridge,  Teresa enjoys working with students and supporting arts education.  Teresa has previously held leadership roles with San Diego Alumnae Panhellenic, San Diego Alumnae Panhellenic Scholarship Foundation,  Gamma Phi Beta International Sorority, PTA, PTO, her community library development and planning group as well as a variety of youth and music arts support organizations.   She is a graduate of California State University Long Beach with a degree in Communications, Marketing and Spanish.  When she's not exploring Arizona with her husband and two sons, she enjoys drawing and painting, attending concerts and planning travel adventures!
Kathryn Honecker Stephens, Training Vice President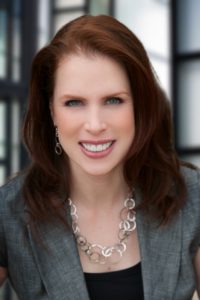 Kathryn Honecker Stephens joined Junior League of Phoenix in 2016 to become more involved with the local community. However, Kathryn saw the League's additional value as a training organization and in 2020 was appointed to chair the Member Training Committee. Kathryn led the committee to redesign the League's training events into virtual programs and advocated for the creation of an On Demand video training library to allow training programs to safely continue during the COVID-19 pandemic. The JLP recognized her efforts in October 2020 with the "Woman of Wonder" award and then in May 2021 with the Mary Harriman JLP Community Leadership Award, which honors a JLP member "who has made a large, long lasting mark on and contribution to the JLP." As Training VP, she has the opportunity to work with the entire Training Team, which includes the Member Training Committee, Community Leadership Outreach (CLO), and Public Affairs Committee (PAC) chairs, as well as the Provisional Chair and Vice-Chair.
Kathryn is also active in the Junior League of Phoenix Toastmasters (a President's Distinguished Club) and has served as VP of Membership, VP of Education, and President and will be serving as its Vice President of Public Relations (VPPR) for 2021-22.
As an attorney at Lewis Brisbois, Kathryn leverages more than 20 years of experience to represent businesses and post-secondary educational institutions in litigation, including class actions. She has chaired both the Class Action and Derivative Suits and the Consumer Litigation Committees of the American Bar Association's Section of Litigation, and often writes and speaks on class action subjects. She attended Carthage College (History) and Creighton University School of Law.
Her favorite pastime is reading, and she is a member of several book clubs and even founded and runs a Harry Potter Book Club on Facebook. She also enjoys traveling, visiting the Desert Botanical Gardens (prior Monarch Council member), and baking.
Canyon Haley, Nominating Chair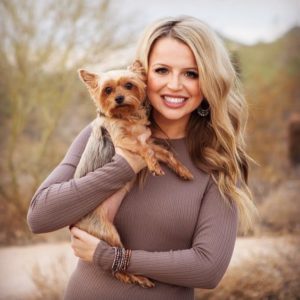 Canyon Haley joined the Junior League of Phoenix in May 2015 with the intention to meet like-minded women and to serve the Phoenix community. Not only did she do just that, but she also found a place on the management team and is honored to be serving as the 2021-22 Nominating Chair.
Prior to serving as the Nominating Chair, Canyon was the Junior League of Phoenix's Placement Chair for two years, a member of the Nominating Committee for two years, and most recently, the Compliance Assistance Chair for one year. These member-focused placements helped her to realize her passion and commitment to our league members. As this year's Nominating Chair, her goal is to make all members aware of their leadership potential and to help them understand the elected leadership process. She looks forward to working with the wonderful women on the Nominating Committee.
Born in Michigan but raised in Arizona, Canyon loves living in the Valley of the Sun with her husband, Scott, and her yorkie, Maui. She is also a proud Arizona State University Sun Devil and a Kappa Alpha Theta alumna. Canyon loves to travel with her family and friends, and whether it's a long road trip or a long haul flight, Canyon is open to new adventures, exploring new cultures, and is always up for new culinary experiences.
Ashley Montanaro, Provisional Chair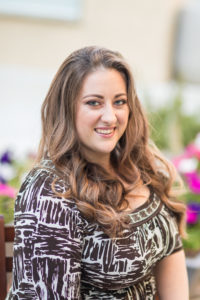 Ashley Montanaro is a Customer Success Manager at Early Warning Services, LLC, a fintech company owned by seven of the country's largest banks and the network operator behind Zelle®.   In her current role, Ashley builds processes and manages Financial Institutions going through Mergers and Acquisitions. In September 2019, Ashley was selected to be a member of the Inaugural Emerging Leader Cohort at her company.
She received her B.A. in Business Administration with minors in International Business and Leadership from Saint Leo University and has her M.B.A. concentrating in Homeland Security Resource Allocation from the American Military University.
Ashley enjoys being active in her community and is a member of the Junior League of Phoenix, Monarch Council at the Phoenix Desert Botanical Gardens, Phoenix Panhellenic Association, Theta Phi Alpha Fraternity, Joyride Society, and was a member of the 2020 Children's Museum of Phoenix Gala Committee. In addition, during football season you can find Ashley at State Farm Stadium at a concession stand helping to  raise money for the Leukemia and Lymphoma Society.
In May 2019, Ashley was named "Provisional of the Year" with the Junior League of Phoenix. She has severed as a National Officer for Theta Phi Alpha Fraternity as an Emerging Chapter Advisor (Alpha Omega), Chapter Advisor (Gamma Mu) and as a member of the Centennial Committee in 2012.
Outside of work she is passionate about traveling the world to experience new cultures and is an amateur dessert baker.
Stephanie Meyer, Treasurer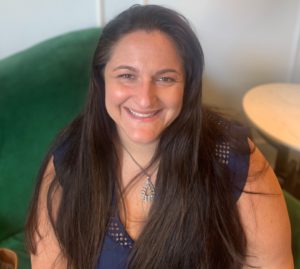 Stephanie Meyer joined Junior League of Phoenix in 2018. Stepping into leadership at the first opportunity, she has spent her JLP tenure on the Finance Management team. She has held the positions of Dues Treasurer and Treasurer-Elect. She has been recognized with the "Woman to Watch" award for her willingness to "step into help whenever needed and always does it with a smile on her face."
Stephanie attended Northern Arizona University earning her B.S. in Business Administration Computer Information Systems with a Database Systems certificate. She has been with her current company since 2008, where she spent the first ten years as a Database Administrator and the last three years as an Information Security Specialist focused on Data Protection.
Stephanie grew up in Phoenix and loves to read and spend time with her family and friends. She and her fiancé enjoy hiking and traveling whenever possible.
Stephanie Viboch, Development Manager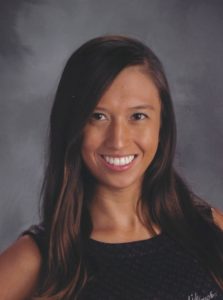 Stephanie Viboch joined Junior League in 2018. Although she is newer to Junior League of Phoenix, she jumped right in and started helping with Special Events as a provisional. The following year she became the Vice Chair of Special Events where she helped create and plan new events benefiting JLP.  She is passionate about fund development and has attended multiple trainings including the Southwest Exchange Conference.
Stephanie attended Arizona State University for her undergraduate studies, majoring in Criminal Justice and Criminology. She went on to earn her Elementary Teacher Certificate and has taught second grade for the past six years. She is passionate about helping children develop a lifelong love of learning and preparing them to be citizens in the community.
Stephanie grew up in San Diego, California, and loves to stay active whether it's working out, golfing, hiking, etc. When she is not working or volunteering, Stephanie also enjoys spending time with family, friends, and her two dogs (Arnold and Calvin), traveling, watching sports, game nights, and reading.