2022 – 2023 Management Team
Ashley Bunch, Executive Vice President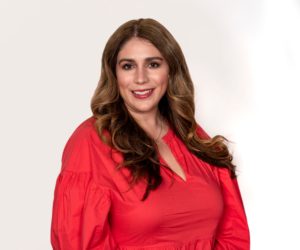 Ashley Bunch is honored to serve as the 2022-2024 Executive Vice President of the Junior League of Phoenix (JLP). Ashley has been a member since 2011. During her time in the league, she has held several leadership positions including Development Manager, Treasurer and Director of Finance. She credits the JLP for providing her a foundation to deepen relationships and better serve the community.
Professionally, Ashley is a Public Affairs Manager at Arizona Public Service (APS), Arizona's largest investor-owned electric utility.  Her primary responsibilities include managing municipal affairs and stakeholder relationships in Phoenix and the east valley. She has worked in government affairs for over 12 years working in both the public and private sectors. Ashley currently serves on the board of directors for several organizations including Phoenix Commission on Foreign Relations, Dodie Londen Excellence in Public Service, East Valley Chambers of Commerce Alliance and the Tempe Chamber of Commerce. She is passionate about bettering the community and helps raise money for The Leukemia and Lymphoma Society and Phoenix Children's Hospital. 
Ashley has received JLP's Provisional of the Year Award (2012), JLP's Sandra Day O'Connor Award (2021), been nominated for the Greater Phoenix Chamber of Commerce's ATHENA Award and received the APS Living the Vision Award (2018). Ashley has a Master's in Public Administration from Villanova University and Bachelor of Science degrees in physiology and psychology from the University of Arizona.
Jennifer Jost, Administrative Vice President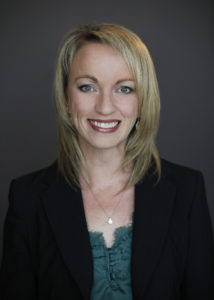 Jennifer Jost is a marketing and communications professional with over 10 years of experience in communications, public relations, content creation, business development and social media outreach. She currently is the Communications Manager for the Academy for Justice, a center at the Sandra Day O'Connor College of Law at Arizona State University that works to bridge the gap between academia and on the ground criminal justice reform efforts by acting as a conduit between scholarly research and ideas, and criminal justice focused policy makers, journalists, and the public.
Prior to joining ASU Law, she worked in legal marketing for eight years spending time at local legal giant Snell & Wilmer. A double Sun Devil, Jennifer graduated from Arizona State University with a bachelor's degree in Communications in 2007 and received her MBA from the W.P. Carey School of Business at Arizona State University in 2015.
In her free time, Jennifer likes to hike and travel with her husband Kevin, two step-daughters Mallory and Morgan, and 12-year-old yorkie, Mali. 2021-2022 is her sixth year active in the JLP.
Shelly Myers, Communications & Marketing Vice President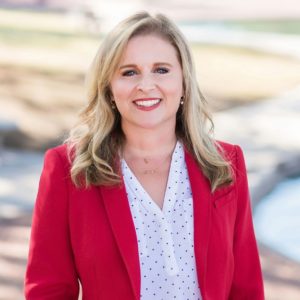 Bio coming soon!
Kelly Larsen, Community Vice President
Bio coming soon!
Jamie Mears, Treasurer
Bio coming soon!
Jordan Bublik,  Development Vice President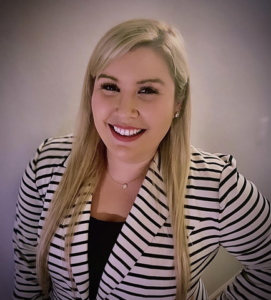 Jordan is an Arizona native, growing up in Scottsdale. She has been a member of the Junior League since 2018. During her time with the JLP, she has served as a committee member on ROCKETS and has been the Donor Relations Chair.
Professionally, Jordan works as a clinical program consultant for a healthcare consulting and actuarial firm. She will be finishing her BSN in February 2023.
In her free time, she loves to hang out with friends and family, and go on adventures with her two dogs and kitty.
Kimberly Rife, Membership Vice President
Bio coming soon!
Kathryn Honecker Stephens, Training Vice President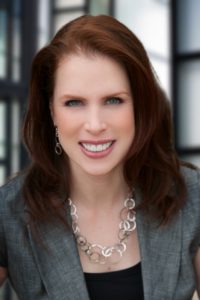 Kathryn Honecker Stephens joined Junior League of Phoenix in 2016 to become more involved with the local community. However, Kathryn saw the League's additional value as a training organization and in 2020 was appointed to chair the Member Training Committee. Kathryn led the committee to redesign the League's training events into virtual programs and advocated for the creation of an On Demand video training library to allow training programs to safely continue during the COVID-19 pandemic. The JLP recognized her efforts in October 2020 with the "Woman of Wonder" award and then in May 2021 with the Mary Harriman JLP Community Leadership Award, which honors a JLP member "who has made a large, long lasting mark on and contribution to the JLP." As Training VP, she has the opportunity to work with the entire Training Team, which includes the Member Training Committee, Community Leadership Outreach (CLO), and Public Affairs Committee (PAC) chairs, as well as the Provisional Chair and Vice-Chair.
Kathryn is also active in the Junior League of Phoenix Toastmasters (a President's Distinguished Club) and has served as VP of Membership, VP of Education, and President and will be serving as its Vice President of Public Relations (VPPR) for 2021-22.
As an attorney at Lewis Brisbois, Kathryn leverages more than 20 years of experience to represent businesses and post-secondary educational institutions in litigation, including class actions. She has chaired both the Class Action and Derivative Suits and the Consumer Litigation Committees of the American Bar Association's Section of Litigation, and often writes and speaks on class action subjects. She attended Carthage College (History) and Creighton University School of Law.
Her favorite pastime is reading, and she is a member of several book clubs and even founded and runs a Harry Potter Book Club on Facebook. She also enjoys traveling, visiting the Desert Botanical Gardens (prior Monarch Council member), and baking.
Ashleigh Schufeldt, Provisional Chair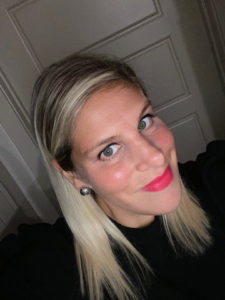 Ashleigh Schufeldt is thrilled to serve as the Junior League of Phoenix's Provisional Chair for the 2022-2023 year. Ashleigh has been a member of JLP since 2016, when she moved crossed country from Manhattan to Phoenix for a work opportunity. Having not known a single soul in Arizona, she tributes the Junior League with creating friendships and a social life outside of work. This will be Ashleigh's 6th year in the League. During her time in JLP, Ashleigh has spent 3 years within the Provisional team as an Advisor (x2) and most recently as Provisional Chair Elect. Ashleigh was awarded the Mary Ogilvey Golden Kazoo Award in 2021.
Ashleigh originally hails from Richmond, Virginia but did stints in Ohio, South Florida, and NYC prior to her move out West. She is a proud graduate of The Ohio State University (GO BUCKS!) with a dual degree in American History and Political Science and a Minor in American Ballet.  Professionally, Ashleigh is an Events and Public Relations Professional with over 20 years of experience. Currently, Ashleigh is the Manager of Special Events at the National Kidney Foundation of Arizona. Prior to working in the nonprofit sector, Ashleigh spent the beginning of her career in luxury retail including companies such as Saks Fifth Avenue, Bloomingdale's, and Neiman Marcus.
In her free time, you can find Ashleigh floating in the pool, soaking up the Arizona sun, or being outdoorsy (as in cocktails on a patio). Ashleigh also enjoys traveling and finally started hiking in 2020.
Ally Corbin, Nominating Chair
Bio coming soon!
Amy Heiserman, Bylaws/Parliamentarian
Bio coming soon!