Date: Mar 20, 2021
Time: 10:00 AM to 2:00 PM
Description
Giving Day will be a drop off event to collect new and gently used items at JLP Headquarters.
The Rummage committee will collect items from League members and local community members, and JLP will donate all items to our community partners, Harvest Compassion Center and the Society of Saint Vincent de Paul. Also to support our community partners, the members will be encouraged to participate in a food drive that will take place throughout the Giving Day event.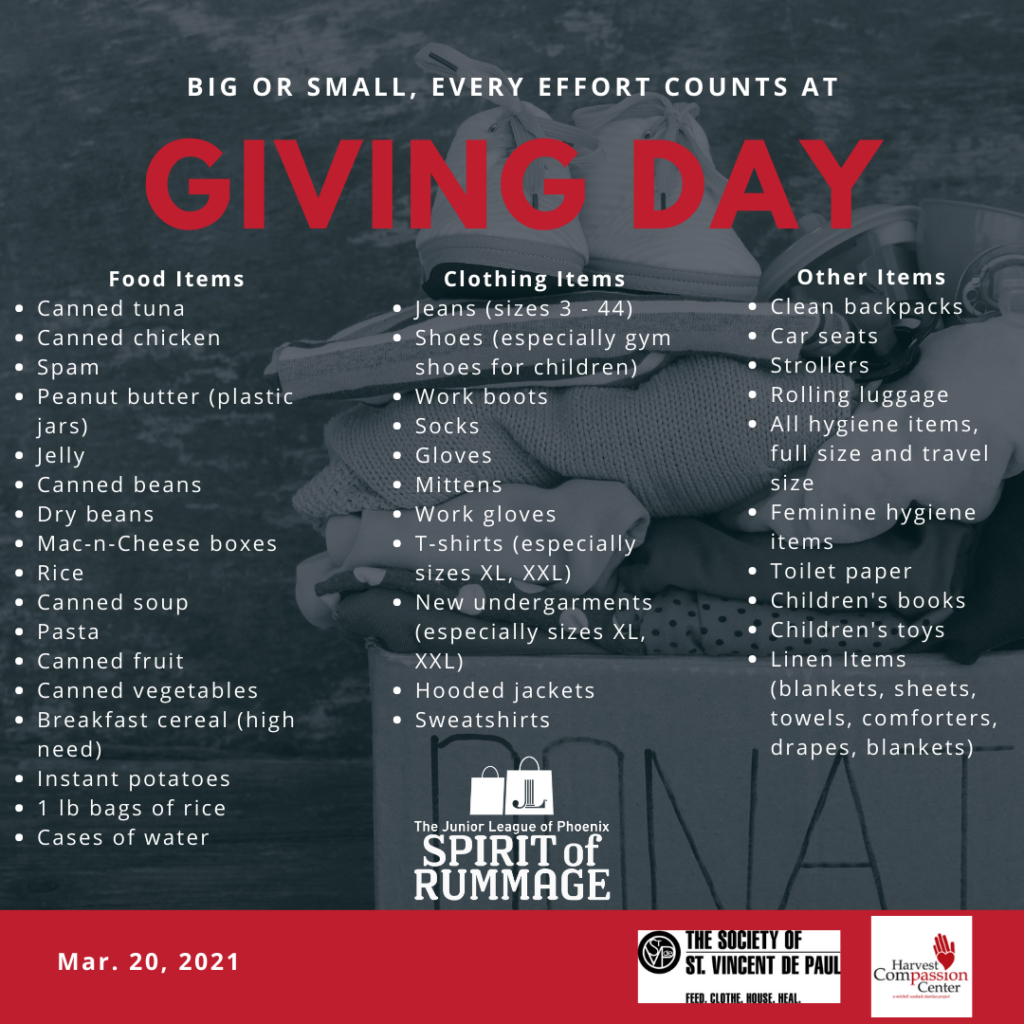 Date Time
Date: Mar 20, 2021
Time: 10:00 AM to 2:00 PM
By continuing to use the site, you agree to the use of cookies. more information
The cookie settings on this website are set to "allow cookies" to give you the best browsing experience possible. If you continue to use this website without changing your cookie settings or you click "Accept" below then you are consenting to this.