4 ways to support The Little Black Dress Initiative (LBDI)
The Little Black Dresses are coming!  The Junior League of Phoenix (JLP) is preparing to support the Little Black Dress Initiative (LBDI), our advocacy and fundraising campaign against the limits in our community's health from October 1-5.
LBDI tackles issues in our communities such as limits in health, nutrition, education and advocacy. Through the unstoppable force that is the Junior League women, we will stand united in defiance and bring awareness to these limits by choosing to wear the same little black dress for five consecutive days. Our members will illustrate the limits our community members face in Arizona and how the JLP's programs improve the fabric of our community.  For more about our community programs, visit https://www.jlp.org/?nd=p_community_impact
How does it work?
JLP members will sign up to participate in LBDI and set their own personal fundraising goal.
For the week of October 1 – 5, they will wear the same little black dress every day along with their "ask me about my dress" buttons. Every day they will collect donations in person and through their fundraising page, while bringing awareness to the campaign through social media posts, emails and meaningful in-person conversations.

How can you help?
Join us in the fight to make health limits unfashionable in the following ways:

Purchase a LBDI t-shirt

. Proceeds from the sale of the t-shirts will benefit the LBDI and the mission of the JLP. Get yours

here

! 



Sip for a cause.

The JLP will be hosting a happy hour in support of the LBDI on Friday, October 5th at the Casablanca Rooftop Lounge in Scottsdale.

From 5:00 PM to 8:00, Casablanca will be donating a portion of their proceeds to our LBDI, so be sure to tell them you are with JLP for a wristband. For more information visit our Facebook event page

here

. Don't forget to wear your little black dress!

Donate directly to the cause. Make a difference and help remove health limitations in our community by donating directly to the LBDI here.
Get Social

. Help spread the word by sharing LBDI social media posts from the JLP and participating members using the hashtags

#JLPlittleblackdress, #sayyestothelittleblackdress, and #LBDI.
This is our second year of the campaign and last year the Junior League of Phoenix raised almost $25,000! With your help, we hope to increase that number to $30,000, while fighting against the limits in our community's health.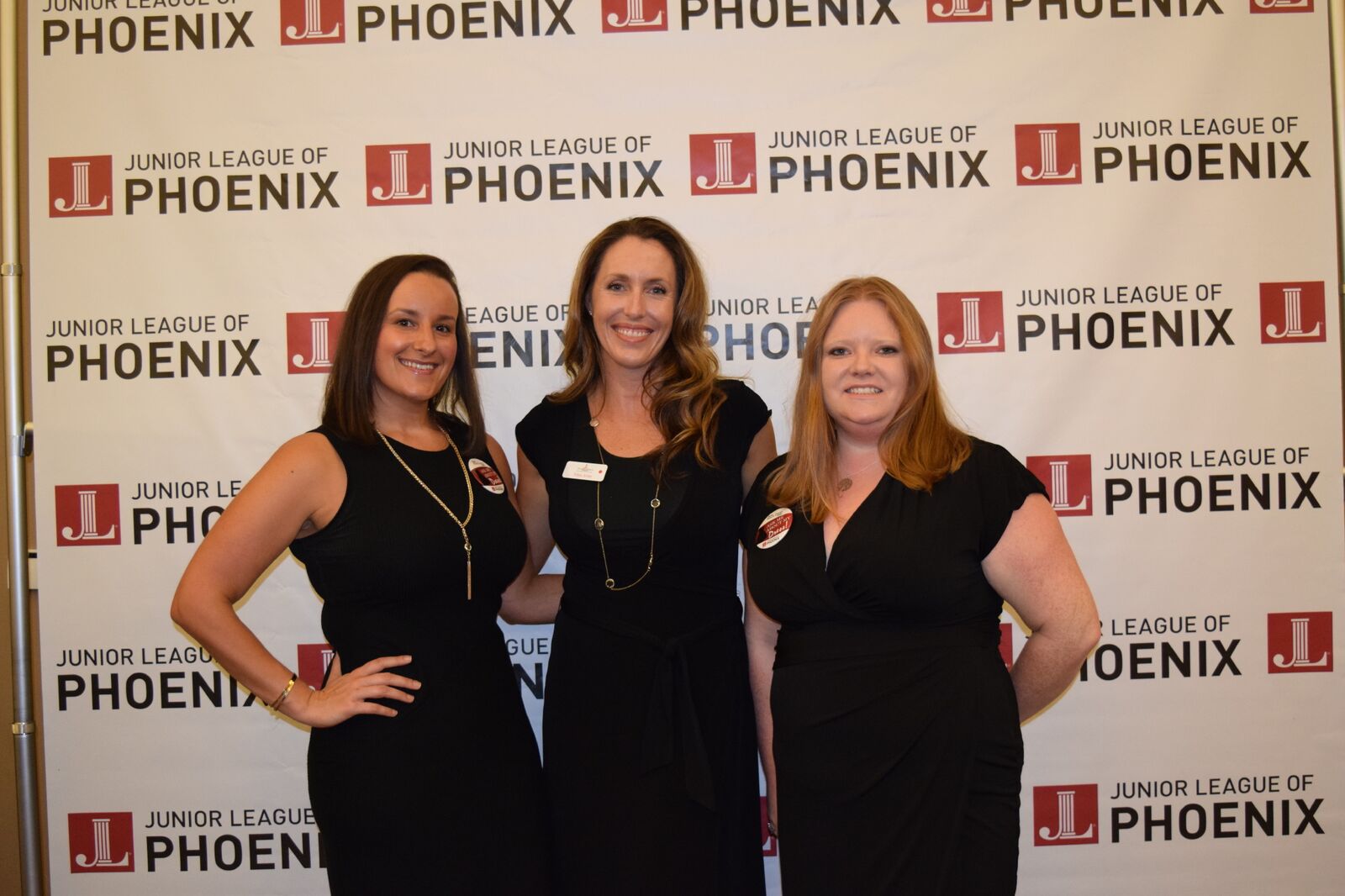 For questions regarding the Little Black Dress Initiative or the Junior League of Phoenix please contact jlp.news@jlp.org.