Harvest Compassion Center | 3/8/2021
This year, JLP added partnered with two new community partners to further our work towards our focus area. Junior League of Phoenix continues to fight hunger in the greater Phoenix area by working with a coalition of community partners, and Harvest Compassion Center is one of those partners. Over the past six months, volunteers from Junior League of Phoenix have volunteered monthly at multiple HCC locations. Initial grant funding purchased HCC West Phoenix's brand-new coolers and freezers allowing this center location to accept and provide additional fresh foods.
"Our partnership with Junior League of Phoenix has been outstanding! They are truly a group of strong women leaders who literally jump in and get it done! From donating toys during the holidays, to backpacks in the summer, to assisting us with our ongoing food needs, this is one of the best organizations we have ever had the pleasure to work with. Thank you for your continued promise to serve Phoenix!" commented Nicolee Thompson, HCC Executive Director.
Meet some Junior League of Phoenix members and hear their impressions of HCC.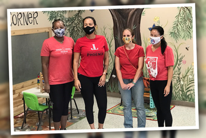 "Volunteering with HCC is such an amazing experience. From their employees who are so friendly, to their set up which is so organized, HCC is really serving the community from their core. I'm so glad I had so many opportunities to volunteer and I can't wait to do it again." Karin Gerlach.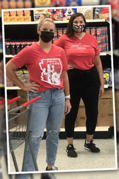 "I had a great experience at the HCC Thunderbird location, was able to meet with other JLP members and meet HCC committee members. The people at HCC were very welcoming and excited that we were there to help, also it is a very organized and clean location." Laura Rosado.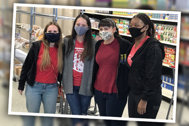 "Getting to interact with the families who visit HCC and be able to see how grateful they are for the service that HCC provides is so rewarding. The staff makes everyone feel like family and they take pride in their facilities. I am so thankful for the opportunity to volunteer!" Leticia Diaz.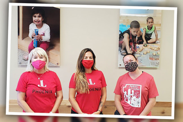 "I truly love volunteering for Harvest Compassion Center! The atmosphere and energy of the staff cannot be beat. Harvest Compassion Center has such a positive impact on the community, and I feel proud and honored to tell my family and friends that I am a part of it." Jade Zinser.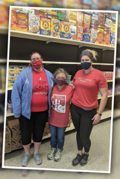 "The HCC team is made up of some of the most compassionate and committed people I've come across in my 15+ years of volunteering. It has been eye-opening, inspiring, and humbling to support their mission and volunteer alongside them. Rain or shine, pandemics, and social unrest…whatever is facing the community, HCC never falters in their commitment to provide the necessities they need to keep the faith and continue moving forward." Tevia Arnold.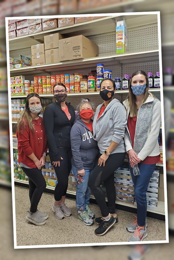 "What stood out for me is how well organized each of their locations are in the Valley.  The layout is impressive. They have created a fun place for the kids' corner with beautiful murals & books, a grocery store layout for the food pantry and the feeling that you are going into a department store if you are in need of clothes.  They have taken a thoughtful approach to ensure that those who are in need have a warm, welcoming place that reflects dignity and respect." Susan Pak.