JLP's Rummage Sale Saved a Life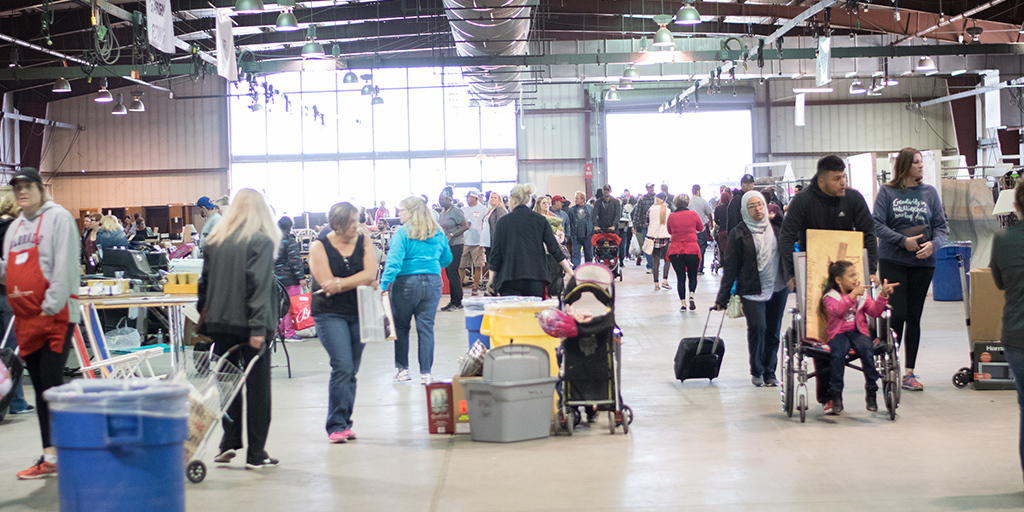 The Junior League of Phoenix's 81st annual Rummage Sale is right around the corner on Saturday, February 24, 2018 at the Arizona Exposition & State Fair Exhibit Building! In addition to the thousands of bargain buys, Mobile On-site Mammography will be on-site. The mammograms will be available the day of rummage from 8 am to 4 pm, first come first served and are provided by Fry's Food & Drug Store and the Desert Cancer Foundation of Arizona.
Mobile On-Site Mammography (MOM) has provided over 550 mammograms since its first year partnering with The Junior League of Phoenix (JLP) and has even helped save the life of one Junior League of Phoenix member, Blair Schweiger.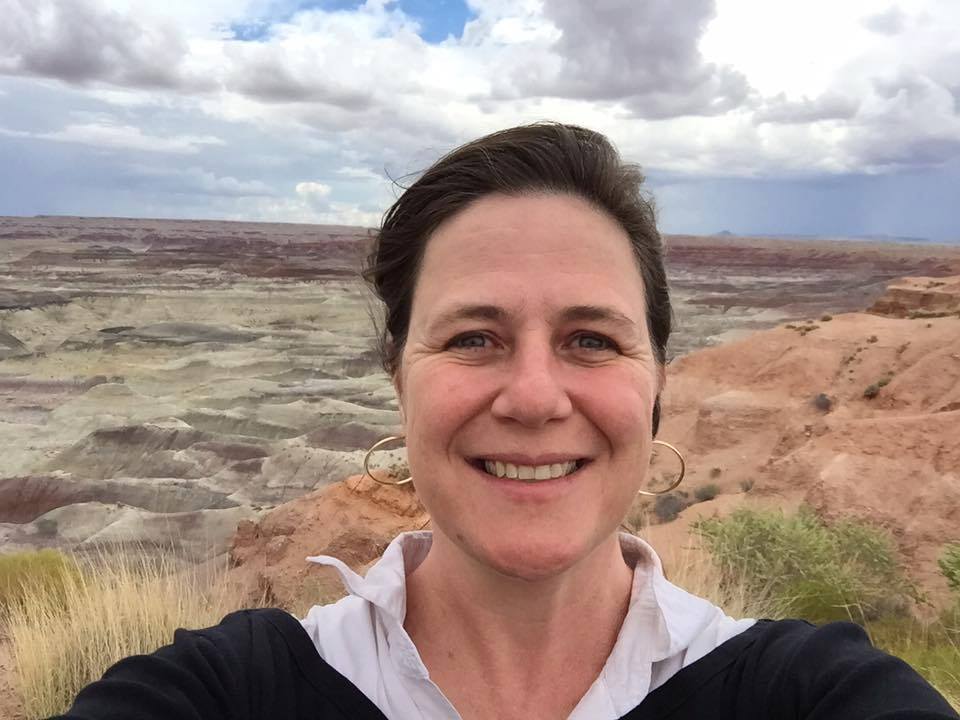 A little history about Blair and her relationship with MOM. Blair was asked to volunteer at Rummage by Junior League of Phoenix sustainer, Kim Knotter, the then Executive Director of the Arizona Chapter of the Susan G. Komen Breast Cancer Foundation, to help out with the on-site mammograms, because she was worried that there wouldn't be a Spanish speaking person to help. At the time, Blair was working at the University of Arizona Cancer Center in a breast cancer prevention clinical trial.  Blair joined the Junior league the following year and has continued to volunteer on the mammogram bus every year since. Blair herself received a mammogram during the 2017 Rummage Sale, and this is her story.
Her story in her own words…
Most of you have heard the news, and so yes, I was diagnosed with breast cancer in May.
 Never in my life did I think I would get here, and I have been a breast health advocate for years – I was living as if the odds were in my favor – and you know what – they were.
 The whole thing feels a bit surreal. I think about what had to be in place for me to get my mammogram and it is rather miraculous and so heavily dependent on so many women that are in my life.
 My mom for taking me along to the nurse training clinics for women's health for the nursing students at ASU.
My own professional health advocacy efforts through both Arizona State University and University of Arizona.
My aunt, a survivor.
Rita Dickinson who started a local Breast Cancer Fundraiser that was supported by the Junior League of Phoenix (JLP) of which she is a member.
Kay Thompson, another member of the JLP, who wrote a grant back in 1990, through which I would be propelled to join the JLP and continue the effort.
Kim Knotter, another JLP member, whom I met through Gail (my mentor), who asked me to come help translate for Kay's grant because I was a practicing breast cancer advocate (not an activist as someone recently referred to what I did as).
The many women in JLP leadership who let me continue to manage and oversee the mammograms at rummage for the past 17 years.
Pam Giannonatti (a JLP Ambassador) and Catherine Midgette (of Mobile Onsite Mammography, a JLP partner) for helping secure funding for the continued efforts of the mammograms at JLP rummage.
All the women and their stories that have passed through the mammograms at Rummage project for the last 17 years.
Lastly my oncology Nurse Practitioner, whom I see for a previous cancer that told me that it would be a good idea to get a mammogram back in December 2016.
If not for the combination of the women above, I would not have found myself in the right place at the right time to detect my cancer early.
I was fully planning to wait until I was 50 to receive a mammogram, as the new guidelines (according to some agencies I respect) recommend. It was getting on near the end of the shift at the mammograms project in 2017, and the women had stopped showing up for the screenings. I was anxious to keep busy and after recruiting a few more women I thought to myself "oh, just get it done, they will take my insurance and since I have used them in the past, at least they will have another baseline mammogram to compare it to in the future". So, I handed the staff at Mobile-Onsite-Mammography my insurance card and got my mammogram done.
Several weeks later I get the letter saying that I needed further testing. Knowing that the odds were still in my favor (most follow ups are NOT cancer), it was not my priority and I took my sweet time scheduling a visit with my General Practitioner (GP). Part of this is because my GP did not have any idea I had a mammogram. I went to look up his address when I was filling out the paper work and he was no longer listed as being with the practice where I had last seen him. So, I listed my oncologist, who was calling to check on me. Lesson learned, stay on top of where your physician practices.
So, finally after several weeks (six of them, actually) I found the practice he had moved to and made an appointment 2 months after I had my mammogram.
LITTLE DID I KNOW…
I went in for a diagnostic mammogram and ultrasound, and had a radiologist come in to tell me that the suspicious area needed a biopsy, so I scheduled that – still assuming, because the odds were in my favor, that it was nothing.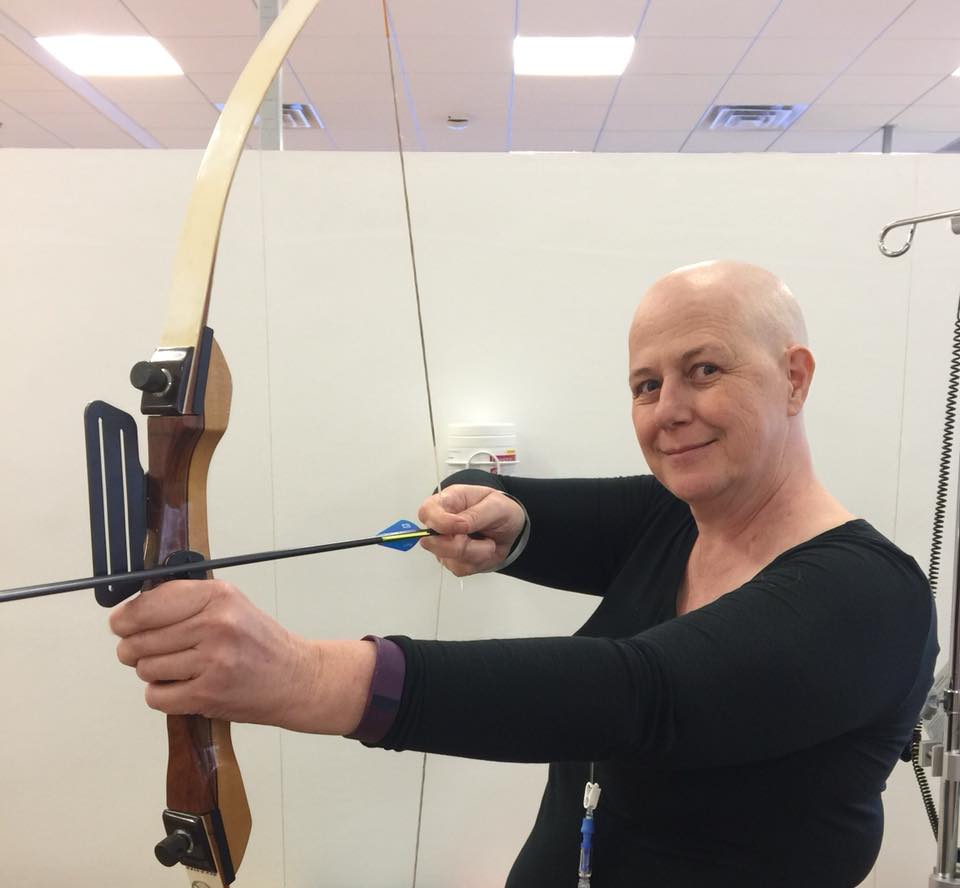 When my physician called, as I was getting ready to go the Junior League of Phoenix's May celebration, I finally started thinking something was up. More especially when he asked "where are you right now?"
The biopsy came back as cancer he says. I reply with a very loud expletive. My husband walks, curious about why I was talking so loudly. I mouth to him while pointing at my right breast "its cancer". He turns white as a ghost, and I am trying to listen to my doctor say a whole bunch of things – and then I ask him to stop so I can get a pen and paper and write down the full spectrum of the biopsy results.
I call my oncologist and schedule an appointment, which everyone tells me is the wrong order – but I would disagree. I call my mother, I call my father, then I call my mentor, who is a nurse.
I tell my husband that I need to keep occupied and that as I have my sustainers and other guests coming to the JLP May celebration and that I need to go.
Since that moment, I yelled (cussed out) at the powers that be, I have had over 100 appointments, I sought three opinions, I tried to enroll in a clinical trial (because clinical trials are so important people). I have been thoroughly scanned and visualized, enough that even I know what my images look like. I have had two MRI's, one of which included a biopsy that gave me a hematoma the size of a tangerine, and I can't even do the accompanying bruise justice with words. I have had an unbelievable number of people fondle my boobs, and have fought so hard to retain a sense of humor through all these things.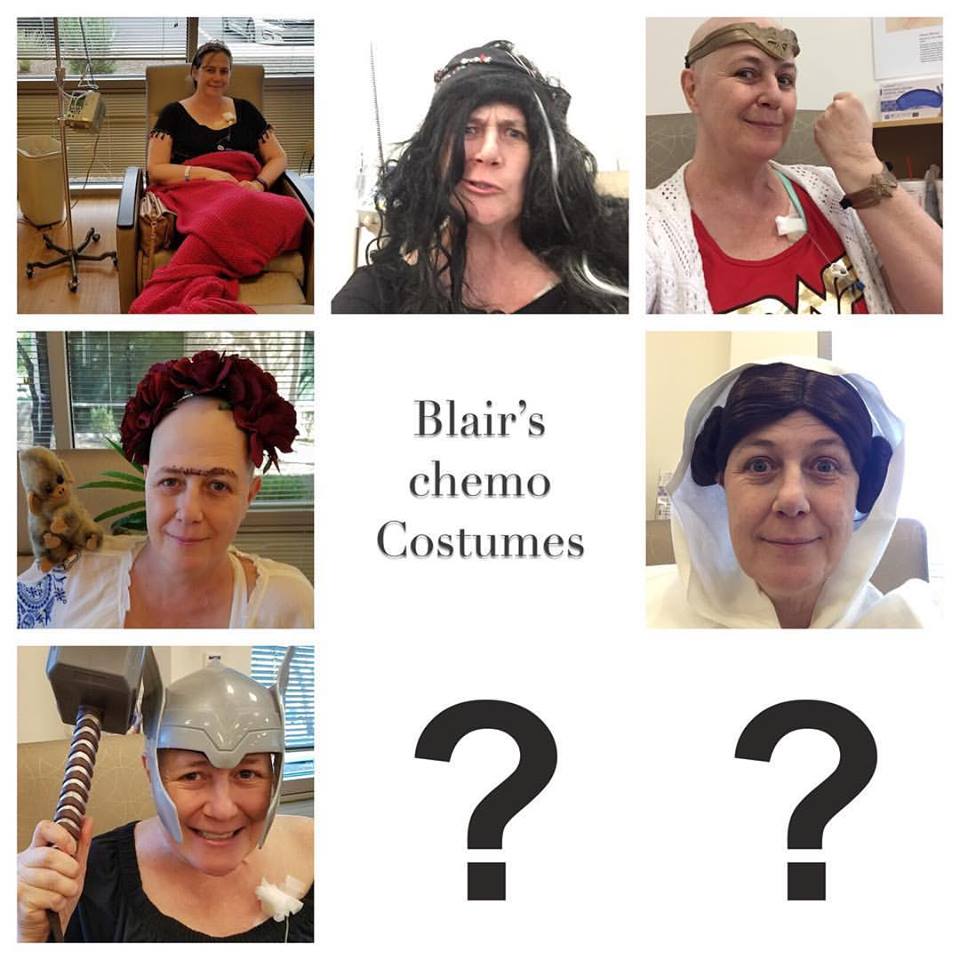 Blair received 8 cycles of dose dense chemotherapy and 30 days of radiation. Her doctors told her that her positive attitude made her a favorite at each office. They loved that she wore costumes to chemo. Blair learned a great deal about how much your attitude changes how you deal with stressful situations.
The support of Junior League members was very important to Blair during her treatment. Our LINKS (Leaguers In Need of Kindness and Support) program was an incredible asset, as members (close to Blair or relative strangers) signed up to bring her family meals during this time.
The League is blessed to have Blair as one of our long time members, she brings so much humor, knowledge and positive attitude to our organization and we are forever grateful that she made the last minute decision to get that mammogram that fateful day at Rummage. She will be there again, please make sure that the women you love get theirs. They are set up to fund people who don't have insurance or that don't have enough insurance, but if needed they will gladly take people with insurance. Think of the life saved through early detection.

Saturday, February 24, 2018
8am – 4pm
| | | |
| --- | --- | --- |
| 8am – 12pm | 12pm – 1pm | 1pm – 4pm |
| $5 Admission | Doors Close | Free Admission |
Arizona Exposition & State Fair Exhibit Building
1826 West McDowell Road – Phoenix – 85007
About the Junior League of Phoenix
The Junior League of Phoenix, Inc. is a 501(c)(3) not-for-profit organization of over 1,000 women committed to the promoted voluntarism, developing the potential of women and improving the Valley of the Sun through the effective action and leadership of trained volunteers. For more than 80 years, JLP has invested almost $4.1 million in the community and contributes over 75,000 volunteer hours annually. Current League programs are structured around JLP's focus area of "Building a Healthy Arizona." For more information about the Junior League of Phoenix, please visit jlp.org.