New Member Training – Level 1
One of Junior League of Phoenix's foundational pillars is the development of women. As part of this, 1/3 of our members are involved in leadership positions each year, where they participate in hands-on learning all year. Our first Leadership Training session of 2020 – 2021 took place on July 18, via Zoom. This was the first portion of a four-part virtual training series covering the ins and outs of JLP Leadership, along with tips and best practices for members to make the most of their new positions. More than 40 JLP leaders attended.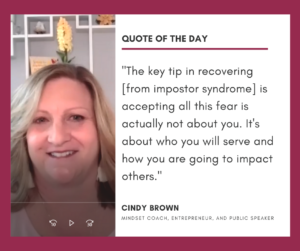 Cindy Brown, Training VP, and our keynote speaker kicked off the series by giving us tools for changing our mindset when faced with new challenges. Our Emcee for the program, Amy Yackowski, delighted all as she kept us laughing (Yoga-style) and had us searching for items for a scavenger hunt. President Jennie Elser taught us how The Junior League of Phoenix is governed and its current strategic goals, while Liz Goldstein, Executive VP, explained our role in bringing the Annual Plan to life and our duties as JLP leaders. We rounded out the hour with HQ's very own Sue Holmes taking us on a virtual tour of Digital Cheetah that highlighted the best places to look for answers to all of our upcoming questions.