September 2019 – General Membership Meeting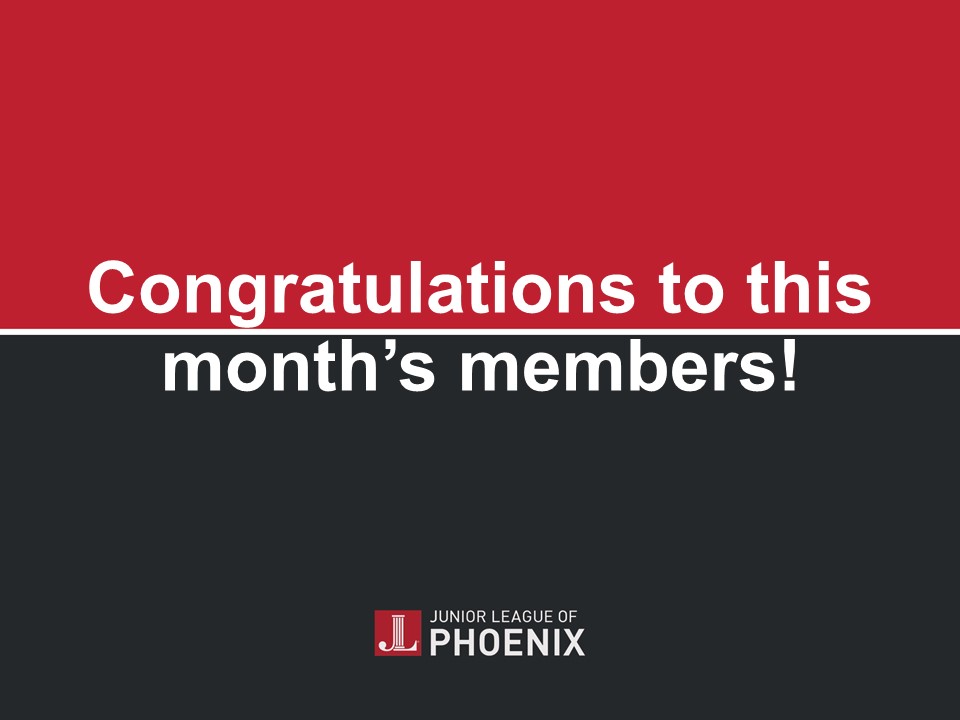 The first General Membership Meeting (GMM) of the new League year took place on September 4 with a strong turnout. Active, Provisional, Transfer and Sustainer members mixed and mingled while enjoying some light bites and delicious wine. Our President, Wendy Brooks along with some active members discussed the upcoming Southwest Exchange, committee events, member announcements and of course, our 85th Anniversary (very exciting). We also had the privilege of having Betsey Bayless, President Emeritus, Maricopa Integrated Health System, attend as an uplifting, and quite comical, guest speaker.
One of the main parts of the evening to highlight were the September award winners! See the list below:
Member Appreciation Awards: A woman who displays outstanding integrity, compassion and strength.  Those who go above and beyond all expectations promoting JLP's fundamentals:  developing the potential of women, improving the community, and promoting voluntarism.
Woman to Watch (0-3 years): Nicole Walker
Woman of Wonder (4+ years): Laura Sharp
Woman of Wisdom (Sustainers): Liz Batisto
President's Awards:
June: Allyson Dorsey
July: Crystal Huggins
August: Marina Shulman von Bismarck
September: Brittany Palbykin
Congratulations to all the winners! Here's to a wonderful year to come for the league!