Top 10 Reasons to Join the Junior League of Phoenix

"The Junior League is the foremost community leader in Greater Phoenix. The League's long-term commitment supports the most critical areas of need. Most major community projects for the past three decades have been researched, initiated, funded and created by The Junior League of Phoenix. What an awesome group of women!" – Betsy Bayless, Director of AZ Department of Administration & Arizona Secretary of State (1997-2002); Sustainer member, The Junior League of Phoenix
Are you considering joining the Junior League of Phoenix, but want to know more about us and what we do? Well, here are many of our favorite reasons to join!
By being a member of the JLP, you can . .
1. Meet new people 
The Junior League of Phoenix is made up of over 1000 members, over 300 of which are actively involved, with the rest being Sustainers, members who continue support the League and participate in various activities. As a member of the JLP, you will have so many opportunities to meet a variety of these like-minded women, including  at General Membership Meetings, volunteering together at shifts, social events and working closely in a committee or leadership team. Whether you are new to the Phoenix area, or have lived here for years, this is an incredible opportunity get to know some of the most amazing women you will ever meet.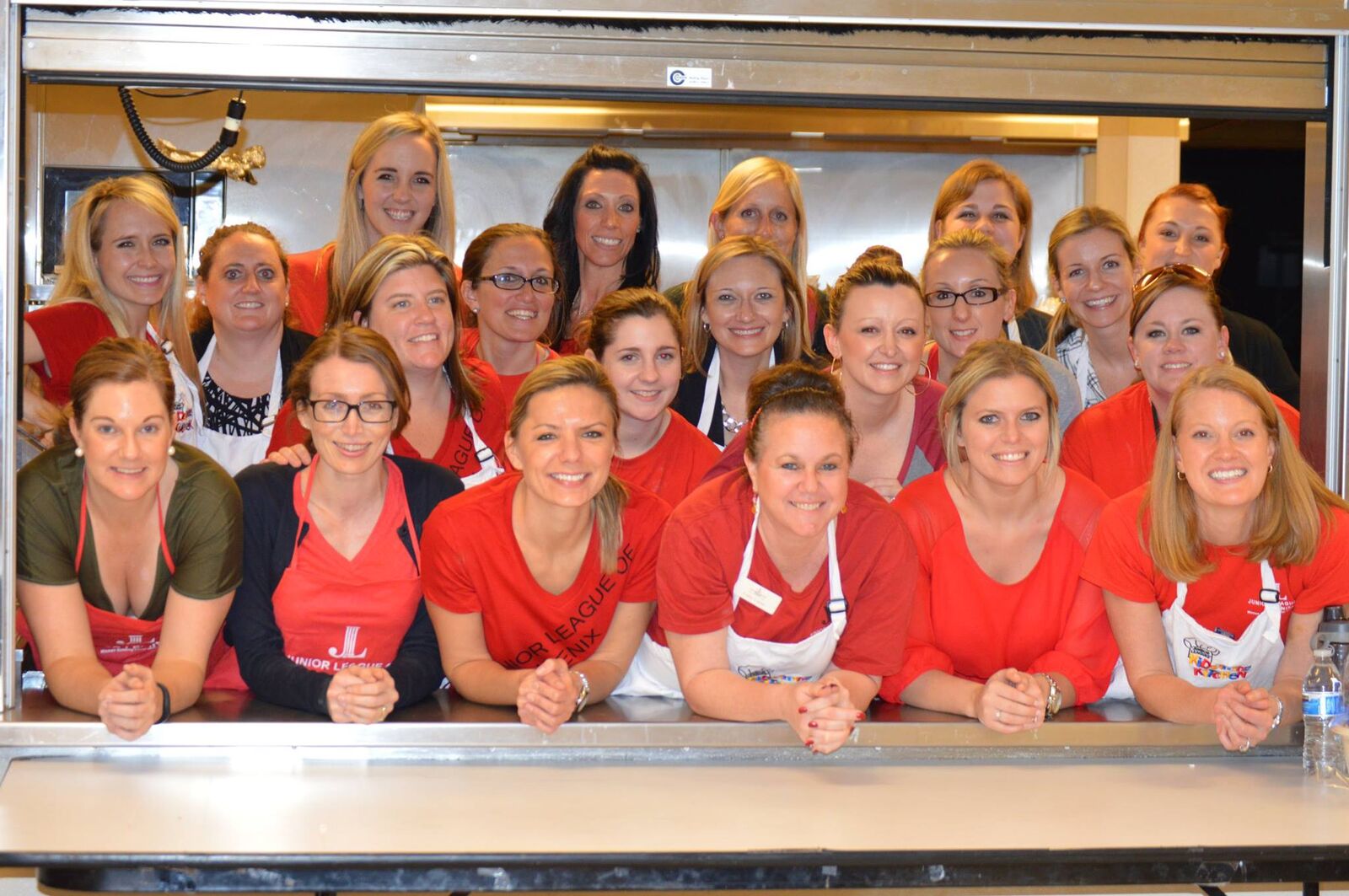 2. Volunteer
At the heart of The Junior League of Phoenix's mission is improving our community. We offer our members opportunities to volunteer at many different non-profits in the Valley, through ourCommunity Impact Shifts and at the JLP's own community programs and fundraisers. Community Impact shifts are available throughout the year and members can get a close up look at the work of local non-profits by volunteering. The JLP's current community programs include: Ending Hunger in the Classroom, Kids Cook with Heart, Kids in the Kitchen and R.O.C.K.E.T.S (Raising Our Children's Knowledge by Educating Through Science). These shifts give members an opportunity to learn more about how the JLP is helping to improve the community, and our focus of Building a Healthy Arizona.
The JLP's signature fundraising events include:  Touch-A-Truck, The White Party and the Rummage Sale. In fact, all active members volunteer at our annual Rummage Sale. The Rummage Sale has been a staple in the Phoenix community for over 80 years and is when the league comes together in full force to provide "Arizona's Biggest Indoor Garage Sale" to the community and raise over $100,000 to support our mission.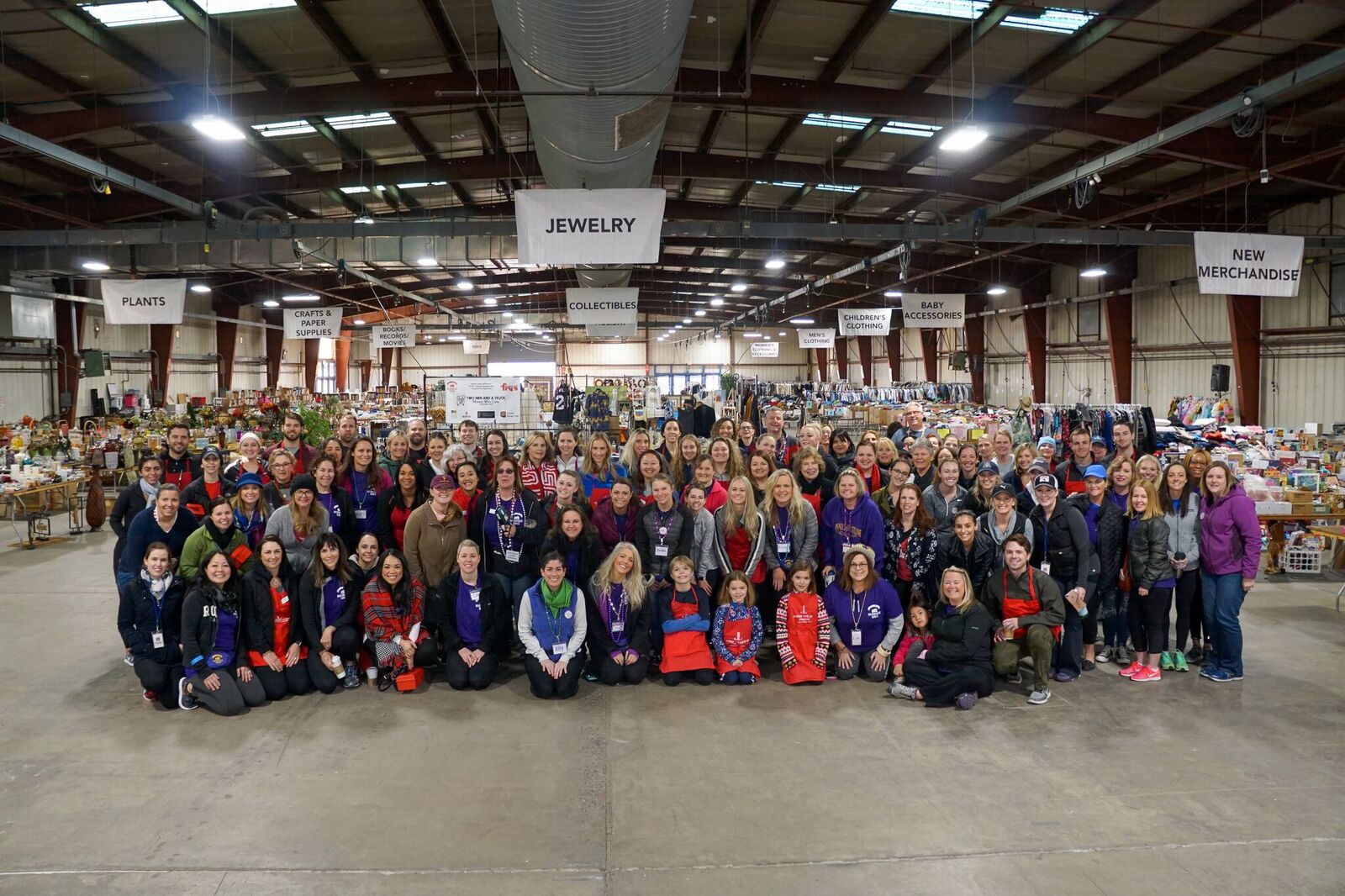 3. Learn new skills
Every year, active members are placed on a new committee (unless you are in a two year position, or choose to stay on your current committee). Each new committee placement is an opportunity to get out of your comfort zone, take on new challenges, thus learning new skills like fundraising, event planning, finance, working with non-profits, training, and much more. We also offer trainings on a variety of subjects throughout the year for our members as part of our mission.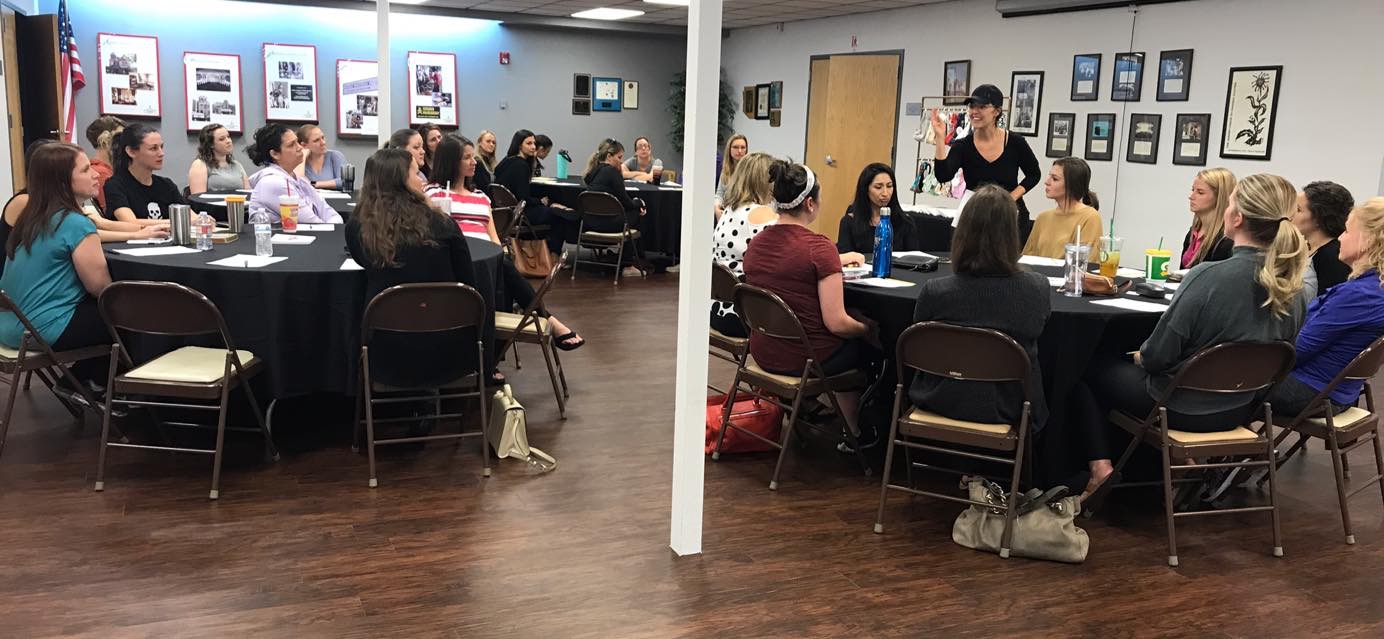 4. Build your resume
All the great things you will do in the JLP  can be added to your resume, and  can really benefit you if you are ever in the job market. Check out this article about adding volunteer work to your resume!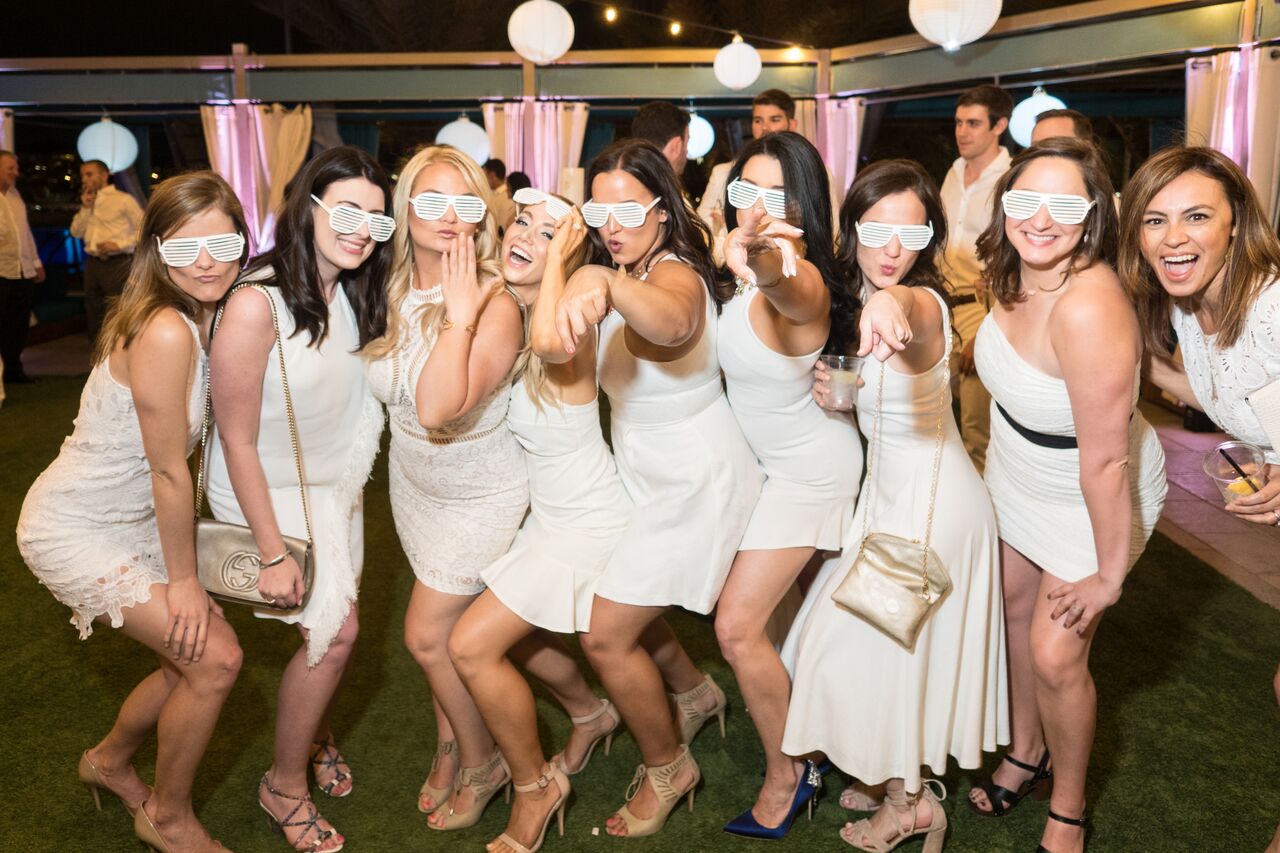 5. Have fun! 
There are plenty of opportunities to socialize. From small happy hours, fitness classes, and sporting events to cocktail parties like the White Party, there is something for everyone. The JLP loves to get together for a good time!
6. Become a leader
Leadership may not have been a reason you thought to join the league, but being a member can bring out the best in you. We have a variety of leadership opportunities, such as chairing a committee, mentoring a Provisional group to being a member of the Management Team or Board of Directors.
"The training and leadership opportunities provided by the Junior League was the very best non-profit college education I could have asked for, without paying tuition. I am forever grateful for the JLP, which led me to and assisted me in my almost 25 year career as a non-profit leader, which has allowed me to make a difference in our community"   – Nancy Roach, CEO of Ronald McDonald House Charities Phoenix,  Sustaining Member, The Junior League of Phoenix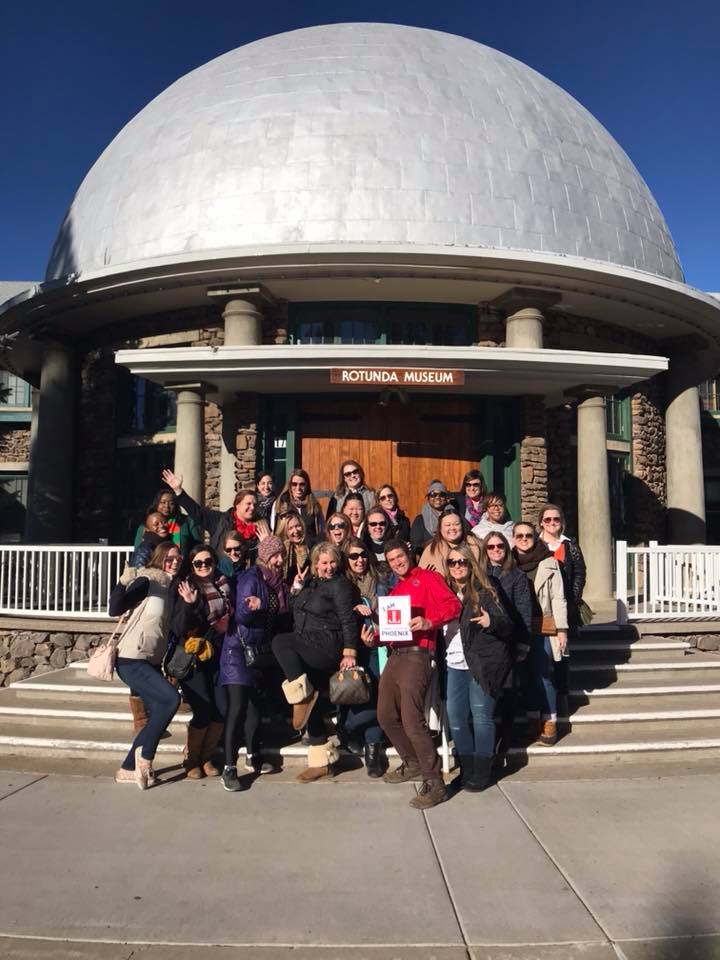 7. Find your niche
Have you ever wanted to join a book club? We have special interest Facebook groups, including book clubs, golf club, moms group, movie group and travel club. The JLP even has it's own Toastmasters club. There is something for everyone!
8. Try something new 
Have you ever wanted to try a spin class? Want to learn about being on a non-profit board? Every November and April, the JLP offer "in-home" meetings for our members. These small intimate meetings and trainings are usually in someone's home or business and can range from wine tastings, non-profit fundraising, fitness classes, self-defense, financial planning, photography, modern manners and much, much more.
9. Be part of a legacy
For over 85 years, our volunteers have continued to positively impact the Phoenix metropolitan area.  The JLP is invested in developing long term initiatives and programs that meet the ever-changing needs of our community. For over 80 years, our volunteers have continued to positively impact the Phoenix metropolitan area.  The JLP is invested in developing long term initiatives and programs that meet the ever-changing needs of our community. We are responsible for creating or have been a founding partner for the following organizations: Crisis Nursery, Ryan House, The Arizona Science Center, Rosson House, Phoenix Museum of History, Orpheum Theater and the Children's Museum of Phoenix. We have been involved with over 80 community programs in our long history, take a look at the list here.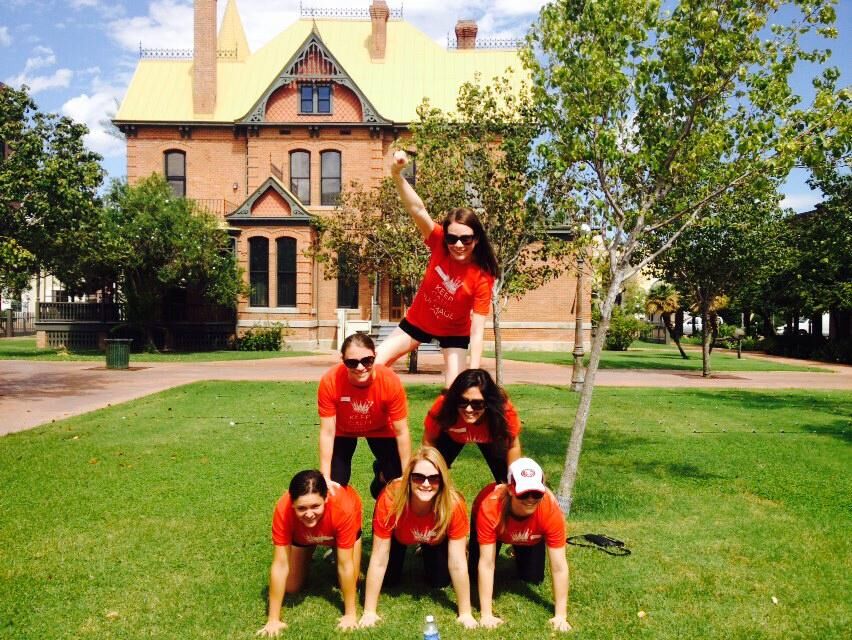 10. Make lifelong friends
Some of the best friends you ever have in your live, can come from being a member of the JLP.
Here are what some of our members have to say . .
"I love the amazing women you meet, friendships you form, and the opportunities to gain leadership skills"
"I love the JLP for all of the service opportunities in the local community! Also all the smaller interest groups like movie goers, bookclub, toastmasters, golfing etc"
"You can jump right in and participate! I love toastmasters for this. It gives you the opportunity to get involved and meet members early in the year. I have learned so much about the League from the experienced ladies in this group, and made awesome friends outside of my provisional group"
"The Junior League teaches you things you never knew you needed in a fun way"
"In my 13 years of being a member, I have formed some of the most incredible, life-changing friendships of my life with ladies that I know will be part of my life forever"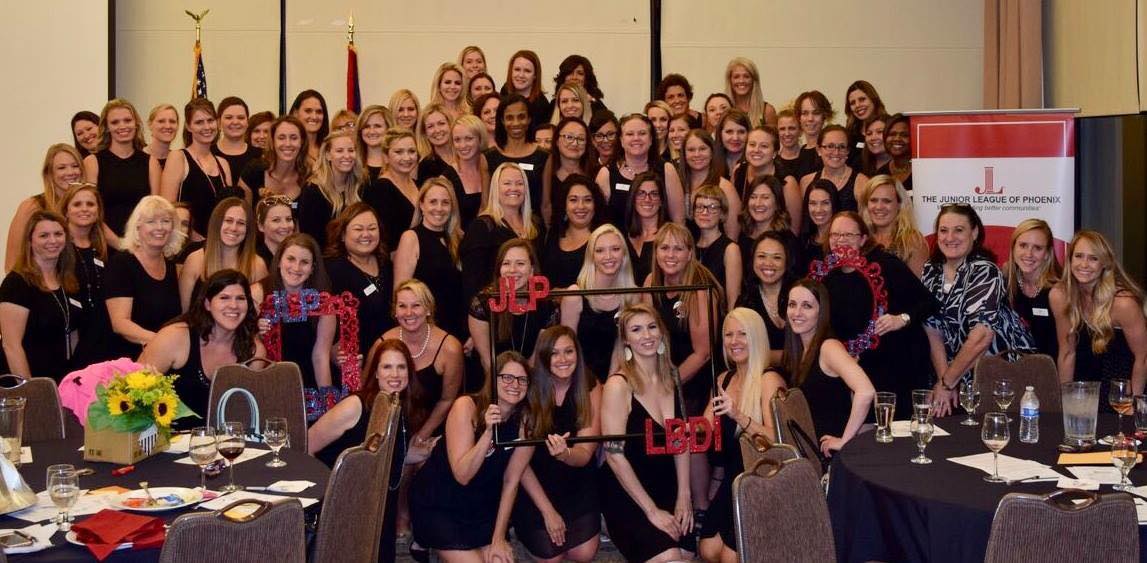 ---
About the Junior League of Phoenix
The Junior League of Phoenix, Inc. is a 501(c)(3) not-for-profit organization of over 1,000 women committed to the promoted voluntarism, developing the potential of women and improving the Valley of the Sun through the effective action and leadership of trained volunteers. For more than 80 years, JLP has invested almost $4.1 million in the community and contributes over 75,000 volunteer hours annually. Current League programs are structured around JLP's focus area of "Building a Healthy Arizona." For more information about the Junior League of Phoenix, please visit jlp.org.