2019-2020 Provisional Class Makes an Impact
We are halfway through 2019-2020 Provisional year and we may be biased, but we love our Provisionals!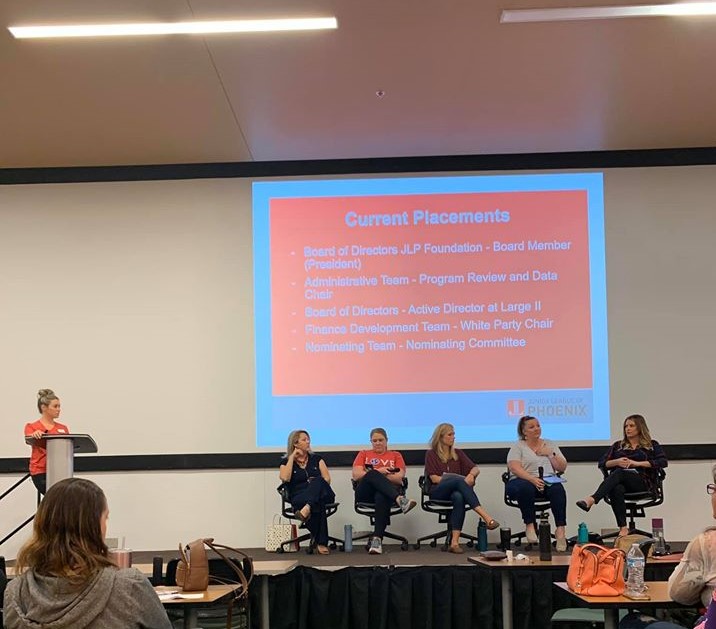 We hit the ground running in August with our first Super Saturday Community Partners bus tour that allowed our Provisionals to see first-hand the impact JLP has had in the community, both past & present. This experience is always such a fun and exciting time for our new members, as they are able to see firsthand the impact Junior League of Phoenix has had and continues to have throughout the community. Our Provisionals visited Ronald McDonald House, AZ Science Center, Ryan House, Emily Center, the Children's Museum of Phoenix, and JLP Headquarters.
In addition to our Community Partner bus tour, our Provisionals dedicated a Saturday to giving back as a group at SVDP, have gone hiking, visited pumpkin patches, and volunteered at many JLP community impact shifts together.
We have a full second half of the year planned for our Provisionals, but not without celebrating the Holidays together with a fun Holiday party with a "my favorite things" gift exchange. In January, our Provisionals will finish up with our last Super Saturday and learn all about JLP largest & longest-running fundraiser, Rummage! Provisional graduation in May will be here before we know it and we will add an additional 150+ wonderful women to our League!