Spirit of Rummage Silent Auction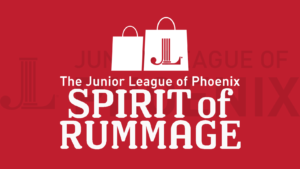 We will have unique packages for the Spirit of Rummage Silent Auction, which will be curated through JLP relationships in our community, to represent the different departments of our Annual Rummage sale!
So far, auction baskets include options for:
Wine Tasters
Golfers
Grillers
Kid's Packages
Mom's Packages
Yoga
Home Decor
Art
Pets
Coffee
and so much more
The Silent Auction will also include multiple trip packages, including destinations like:
Northern Arizona
Tucson, AZ
Wickenburg, AZ
Texas
Northern California
On Mar. 7, we will start the silent auction bidding, including photos of all items. STAY TUNED!