Women today are busier than ever, but want the chance to build skills, contribute to the community and develop friendships. The Junior League of Phoenix gives women these opportunities in a fun team-oriented effort. Our members also enjoy year round volunteer opportunities, engage in leadership training and make friendships that last a lifetime.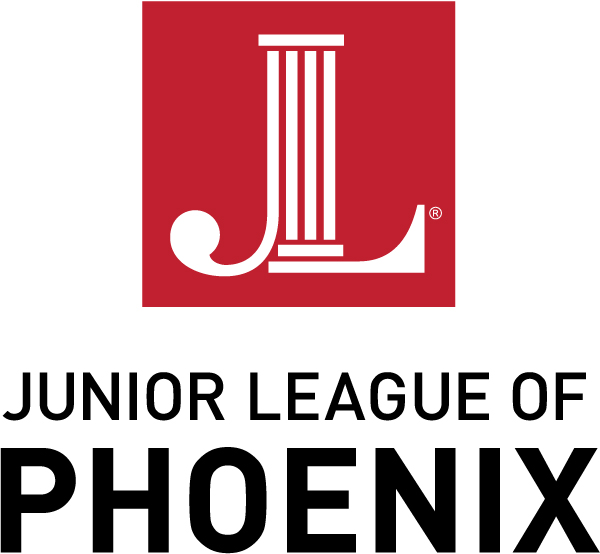 The Junior League of Phoenix (JLP) empowers women through leadership training and development to take action in their community. Our members are leaders in the community and involved in hands-on opportunities to positively impact & better Phoenix – currently we are impacting Phoenix by:
Empowering youth to adopt healthy habits and reverse the growth of childhood obesity in Maricopa County through our Kids in the Kitchen program.
Developing the math and science skills of pre-kindergarten children by way of our R.O.C.K.E.T.S. program (Raising Our Children's Knowledge by Educating Through Science)
Bringing affordable fresh fruits and vegetables and providing community health resources to the residents of downtown Phoenix and Tempe as a founding partner of the Fresh Express by Discovery Triangle mobile market
Offering health and wellness programming and other child-focused events and activities through partnerships with the Phoenix Rescue Mission Changing Lives Center and the Phoenix Day Health Links program.
Who is Eligible?
Total membership in The Junior League of Phoenix exceeds 1,100. Membership is open to women of all races, religions and national origins who demonstrate an interest in and a commitment to voluntarism. Over 100 women are accepted into the Provisional new member group each Spring.
A prospective member must be a woman with an interest in voluntarism, a commitment to community service, and an interest in developing her potential for voluntary community participation.
Prospective members must be at least 22 years of age. There is no maximum age.
How to Join
The Junior League of Phoenix welcomes new members in the late spring. Each woman is required to attend one of the Information Sessions held March-May to be considered for Provisional membership. Once accepted into the Junior League of Phoenix, the Provisional new member course provides education, training about the structure of The Junior League of Phoenix and our role in the community. Provisional members also have the opportunity to participate in "hands-on" activities, fundraising events and numerous social activities throughout the year. Successful completion of the Provisional new member course prepares Provisional Members for Active membership in one of the many Junior League committees.
Available Information Sessions
It is required for all potential members to attend an information session. At this session, you will meet active members, get an overview of the provisional program and required components, and receive an application. Sign up for one of our twelve info sessions, many of which are graciously hosted in the homes of our members.
To sign up for an information session, click here! If you have any questions please reach out to Jessica Eldridge at Jessica.w.eldridge@gmail.com .
Date

Host
Area(address lsted in sign up link)

Tuesday April 11

6-7:30pm

The Home of Dana Brown
North Phoenix

Saturday, April 15

10:30am-12pm

The Home of Danielle Arsenault
Scottsdale

Tuesday, April 18

6-7:30pm

The Home of Stephanie O'Connell
Arcadia

Friday April 28

6-7:30pm

The Home of Farrah Hauke
Old Town Scottsdale

Sunday April 30

10:30am-12pm

The Home of Jessica Eldridge
West Valley

Wednesday May 3

6-7:30pm

Phoenix Country Club (precedes the JLP General Membership Meeting)
Central Phoenix

Monday May 8

6-7:30pm

The Home of Kathy Mitchell
Central Phoenix

Tuesday May 16

6-7:30pm

The Home of Kristi Ward
East Valley