"When the Junior League of Phoenix gets behind an idea,
Phoenix changes for the better."
(Justice Sandra Day O'Connor)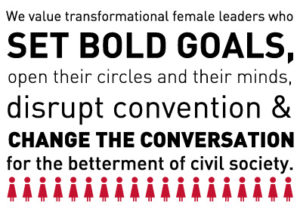 At the heart of Junior League of Phoenix's mission is improving our community. For 85+ years, our volunteers have continued to positively impact the Phoenix metropolitan area. From bringing the Race for the Cure to Phoenix, to beginning the Ronald McDonald House, and being an integral part of the Emily Anderson Center, Ryan House, and the Children's Museum of Phoenix, Junior League of Phoenix (JLP) is invested in developing long term initiatives and programs that meet the ever-changing needs of our community.
Through our signature programs, JLP will continue teaching children and families about nutrition and exercise through our Kids In The Kitchen program, and will help spread the love for science to children through our ROCKETS program. We also give back to the community and focus on health through our Healthfest program.
All people in Phoenix should have access to healthy food and to the information that can help them improve their families' health.  Junior League of Phoenix is Fighting Hunger in the Greater Phoenix Community. Junior League of Phoenix, along with a coalition of community partners, is working towards a food secure community through access, empowerment and education. The statistics show a stark community need in this area:
In Arizona, 979,170 people (including 348,550 children) are struggling with hunger
1 in 7 people struggles with hunger
1 in 5 children struggles with hunger
More than

72%

of SNAP participants are in families with children
People facing hunger in Arizona are estimated to report needing $482,358,000 more per year to meet their food needs
The average cost of a meal in Arizona is $2.89
Because JLP is invested in changing these statistics for the better, the 2020-23 community programs and partners are focused on reaching out to diverse populations about the importance of nutrition and exercise, and combating hunger issues facing Phoenix. We are proud to announce our newest community partner programs, Society of Saint Vincent de Paul and Harvest Compassion Center.
Additionally, our JLP volunteers are making an impact in the community through the JLP Volunteer Action Projects by investing their time with organizations like the Andre House, the Salvation Army, Phoenix Zoo, Arizona State University, and the Desert Botanical Garden, just to name a few. The above outlined community projects are made possible by the League's fund development efforts:  our annual Rummage Sale, Touch-A-Truck, and our generous sponsors.
With our 1,000+ Active, Provisional and Sustaining members contributing thousands of volunteer hours this year, we believe that "Fighting Hunger in the Greater Phoenix Community" can be accomplished … together.