Focus Area Programs
Beginning in 2023, JLP members adopted a new focus area of Empowering Women and Girls. This focus area identified the need for girls and women to receive support and guidance during significant life changes. Phoenix is the 5th largest city in the country and JLP has been committed to developing the potential of women for 85+ years. Financial independence and education have been historically lacking for women and girls. Women have only been able to open credit cards independently since 1974. By focusing on making women and girls in the Phoenix community financially successful and powerful, we will be able to help reduce gender disparities. Women who are financially literate have increased stability and well-being. They also will become leaders in our society who build capacity for future generations to be independent and successful. JLP wants to do its part to make them the strongest leaders possible.
We are proud to partner with Live & Learn and Girl Scouts – Arizona-Cactus Pine as our community partner programs.
Girl Scouts – Arizona-Cactus Pine Mobile Building Space
Girl Scouts – Arizona-Cactus Pine is developing a new mobile programming space to help bring quality programs to more girls, including communities where there is a lack of resources. Launched in June 2023, the Girl Scout Mobile Building Space is a vehicle that will provide experiential learning projects in construction, design, engineering, and architecture. The Mobile Space supports the Girl Scouts mission to build girls of courage, confidence, and character and centers around the four program pillars (STEM, Outdoors, Life Skills, and Entrepreneurship) to meet girls where they are to grow along with them.
Through a three-year partnership, JLP will provide funding and volunteer support to help the Girl Scouts keep the Mobile Building space filled with all the supplies girls need for an engaging learning experience.
Additionally, JLP will be volunteering at various Scout Centers which provides programing for girls who are not in a traditional Girl Scout Troop as well as assembling Outreach Kits to distribute to community organizations.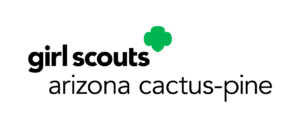 Live & Learn Empower Hours
Through a five-year partnership, JLP is supporting Live & Learn's Empower Hour events. Live & Learn's mission is to empower women to break the cycle of generational poverty. Since its founding in 2012, Live & Learn has offered a unique economic empowerment program for adult women throughout Maricopa County whose lives have been shaped by poverty, homelessness, and domestic violence. The Empower Hours for Women series by Life & Learn launched in 2022.
JLP will provide the financial and volunteer support to leverage the current program to reach more women in the community and create and execute new workshops and activities.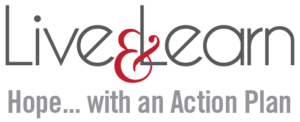 Signature Programs
Our signature program is a standalone program that reflects JLP's long-standing contributions to community impact.
We help spread the love for science to children through our R.O.C.K.E.T.S program, and to their teachers through our annual R.O.C.K.E.T.S Teacher Launch.