A core tenet of the Junior League of Phoenix mission centers around developing the potential of women and improving the community through the effective action and leadership of trained volunteers. Through both experiential learning and formal training throughout the year, the 1,000+ members of JLP make a significant impact on our community through what they have learned.
Experiential Learning
"The training and leadership opportunities provided by the Junior League was the very best non-profit college education I could have asked for  without paying tuition. I am forever grateful for the JLP, which led me to and assisted me in my almost 25 year career as a non-profit leader, which has allowed me to make a difference in our community." 

– Nancy Roach, retired CEO of Ronald McDonald House Charities Phoenix, Sustaining Member, The Junior League of Phoenix
Formal Training
General Membership Meetings: These large meetings for all members are an opportunity for members to get together for learning about JLP, the community and much more. Each meeting has a different theme and features an expert speaker on that topic.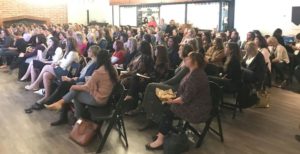 Provisional Course:  Every year our Provisional training team offers our incoming members extensive training about the Junior League, our community, and the Association of Junior Leagues International. New members are mentored throughout their year by their Provisional Advisors and must meet certain requirements in order to become Active members of the JLP.
Committee Placement and Leadership Positions: Members gain hands-on experience by serving on or leading a committee or serving on the Board of Directors or Management Team. Members are usually placed on a different committee every few years, so there is ample opportunity to try new things and gain more experience throughout their tenure as a Junior League member.
Member Trainings:  The Member Training Committee provides JLP members with various in-person and virtual training opportunities throughout the year, with a focus on four specific "tracks:"
Community Leadership
Fundraising
Diversity/Inclusion
Interpersonal Skills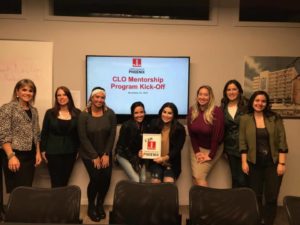 Community Leadership & Outreach (CLO): The CLO Committee creates opportunities for JLP members, particularly CLO members and other members in leadership roles, to take on a leadership role in the community and make a positive impact on the Greater Phoenix Metro area. The team is responsible for educating JLP members on how to be effective community leaders.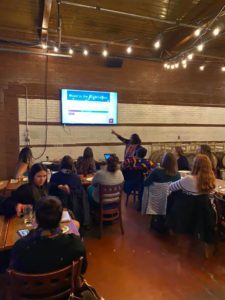 Public Affairs Committee (PAC):  PAC is an advocacy committee representing the Junior League of Phoenix. Action in the form of advocacy may be taken by PAC, under the direction of the Board of Directors or Management Team. PAC is a bipartisan committee, which will support bills and positions, but will not endorse or support any candidates. The PAC will seek to educate the membership about local, state, and national elections on issues that pertain to JLP's focus area. PAC will also support voter registration and other non-partisan events that encourage the fundamental steps for engagement in public policy (e.g. learning where to vote, change of address forms).