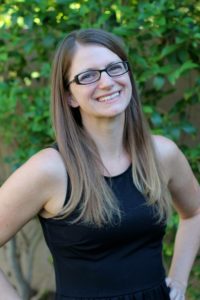 Welcome to Junior League of Phoenix!
Junior League of Phoenix (JLP) is an organization of women united by our shared commitment to building better communities and cultivating the next generation of women as community and civic leaders.
For more than 85 years, JLP has built a legacy of collaborating with non-profit partners in the Phoenix metro area and our volunteers have mobilized to address urgent community needs, creating signature direct service programs and adding capacity to essential nonprofits through volunteerism.
What has made Junior League of Phoenix unique in its impact throughout the years is the effectiveness of its trained volunteers.  Our training and development ensure that our members are ready to face the challenges of our community, both today in our direct service programs, and in the future as board members and civic leaders.  We offer unique opportunities for personal growth through comprehensive leadership development and training, community service, and lifelong connections.  By welcoming all women, our organization thrives through its membership's diverse backgrounds, interests, and experiences.
It's an unprecedented time in world right now, but JLP has a lot to look forward during this league year. We are embarking on our narrowed focus area of Fighting Hunger in Greater Phoenix and beginning two new partnerships, with Harvest Compassion Center and the Society of Saint Vincent de Paul as well as continuing our partnership with the City of Phoenix to present Phoenix Food Day & HealthFest.  We are also working to improve our fund development programs and diversify our fundraising efforts. All this along with our other signature programs, trainings and events – however they might look this year.
We will also continue to face some hard issues. Because of COVID-19 and social distancing, we are all entering a new time, with new norms, but I know that Junior Leaguers have the tools to succeed.
This year we must forge a new path to ensure the success and longevity of our organization. We must be open to new ideas to help us create the League that we need to be for our members and the community.
If you are interested in learning more about how you can become a member or would like to make a donation to support our mission, or become a community partner, we would be honored to meet you and take the time to further inform on how one can get involved with Junior League of Phoenix.
I look forward to serving alongside our members as we make a lasting impact on our community.
Warm regards,
Jennie Elser
President 2020-2022