Fowler Expansion Project 2009-2011
The Fowler Expansion Project is a preschool and family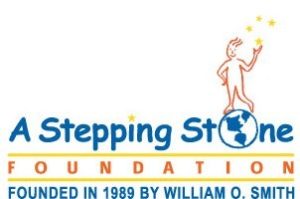 literacy classroom in Southwestern Phoenix. It establishes one preschool classroom for children who are 4 years old by August 31st, one adult education classroom (for English and/or GED and parenting classes), and one childcare classroom for younger siblings in the Fowler Elementary School District. Our target population is children who are in a home environment of low or no literacy. Families are screened and accepted if parents are in need of a GED or are English language learners, and demonstrate a need for support and learning how to be their child's first best teacher. Parents sign a contract to attend all facets of the program and are dropped if they are not fulfilling their minimum requirements. Children attend preschool M-TH. Parents attend their ESL/GED classes a minimum of 8 hours a week, and a minimum of 4 hours of parenting classes a month. While preschoolers and parents are in their classes, younger siblings are cared for in a nurturing childcare room. On Fridays, the teachers visit 4-6 families in the home setting with literacy based activities for parents to do with the whole family, thereby creating a home visit for each family at least once a month.
Need for the Program
In 2006, the South Central Maricopa Country Regional Partnership shared the following information. In Fowler District, more than half the population spoke a language other than English at home. One in five children lived in poverty. Fowler District had the third highest percentage of population under 5 years old and 21.7% of the population 25 years and older in Fowler District had not completed the 9th grade.
The program supports 20 families (about 50 people) that are served for an entire school year. Twenty children, at least one of their parents and in many cases at least one younger sibling.
Program Goals
Prepare children for success in school: from July 1st, 2009 to June 10th, 2010, 80% of the children attending for 6 months or more will improve their composite score by at least 30% on the Pre-K Success test which will be administered by the teacher in August 2009 and May 2010 in English.
Promote adult literacy and English language mastery: from July 1, 2009 to June 10, 2010, 80% of the adults enrolled in the program will either improve their ESL proficiency or Adult Basic Education by one full level or attain their GED (weekly progress is monitored by classroom teacher), and maintain an over-all 80% participation rate (exceptions of extreme circumstances may exempt participants, difficult pregnancy, family emergency).
Train parents to support the developmental growth of their children: from July 1, 2009 to June 10, 2010 at least 80% of the parents enrolled will attend parenting workshops a minimum of 6 hours a month as measured by sign-in sheets and teacher observation).