Get Ready to Read! 2009 – 20013
The objective of Get Ready to Read! is to recognize and respond to at-risk symptoms that may keep children from learning. The target population is children ages 3 ½ to 5.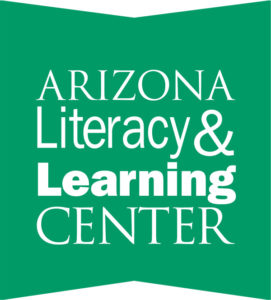 Get Ready to Read! Screening is a method to reach children throughout the community in a more global way. While targeting preschools is very slow, many children can be screened during the week, weekends, nights, and at community venues, such as fairs, churches, parks, libraries, and malls. This method provides parents with an awareness of their child's emerging print knowledge, writing recognition skills, and phonologic abilities. Activities are provided to support the needs found in screening.
Screening volunteers are major contributors in the success of this strategy. Junior League of Phoenix volunteers' primary duties were to screen children, assist parents at the screenings, and participate in fun activities for the children while they were waiting their turn.
Need for the Program
According to Casey Kids Count, currently 51% of children in Arizona are not in any organized preschool. This population is at risk for not receiving screenings to mitigate challenges to successfully begin kindergarten.
Program Goals-Measurable Outcomes
Increase children's access to preventive health, sensory, developmental, learning and literacy developmental screenings. The annual goal is to screen 6000 children via Get Ready to Read! Screenings.
Increase the number of parents with knowledge, understanding and access to training and materials focused on evidence-based instruction to increase early childhood development, health and education. This is measured by attendance and the number of literacy materials distributed at each event.
Increase general public awareness of what is required for school readiness. This goal is accomplished by conducting screenings at events. Although not all of the public will actively participate in an event, visibility at public venues and volunteers talking and sharing information with attendees increases the public awareness of the early childhood education need in Maricopa County.