CLO Community Leadership Summit and Nonprofit Expo: Rebecca Clyde, Ideas Collide
On Saturday, April 15, 2017, the Community Leadership and Outreach Committee will be hosting the first ever Community Leadership Summit and Nonprofit Expo. The purpose of the Community Leadership Summit and Nonprofit Expo is to provide training for the ladies that are interested in pursuing roles in community leadership and to create opportunities for them to practice those skills.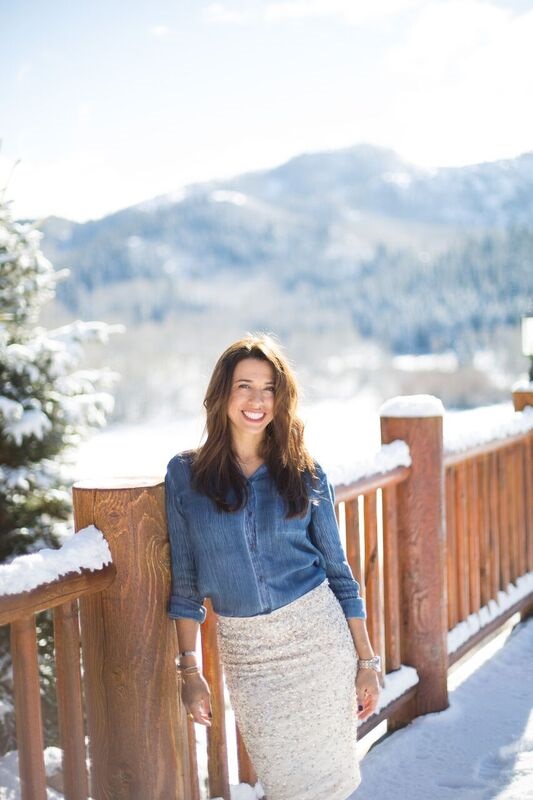 Among our fabulous presenters will be featured Rebecca Clyde of Ideas Collide. Rebecca is the CXO of Ideas Collide and founder of an early stage chatbot startup, Botco.ai. She leads Ideas Collide's technology industry practice, innovation and marketing automation strategies. Prior to founding Ideas Collide, Rebecca was responsible for managing Intel's embedded brand. During her time at Intel, she launched more than 50 Intel products, managed campaigns across multiple media channels and developed a public relations program that garnered unprecedented media coverage for Intel's embedded technologies. Rebecca has been recognized on the "35 Entrepreneurs 35 and Younger" list published by The Arizona Republic and is a recipient of Arizona Governor's Mentorship Award. She was recently recognized as the 2016 ATHENA Businesswoman of the Year in the private sector by the Greater Phoenix Chamber of Commerce. A native Spanish speaker, Rebecca was born in Costa Rica and spent her formative years in Chile, Argentina and Paraguay. She holds an MBA from the W.P. Carey School of Business at Arizona State University and a B.A. in communications from Brigham Young University.

Between now and April 15th, we will be posting information about the fabulous presenters that have volunteered to share their knowledge to help us be the best community leaders we can.
This event has been graciously sponsored by a number of community organizations that believe in the potential of ladies to be leaders of our community. Wells Fargo has graciously agreed to host the day's activities at their Connections Center and the Gratitude Hour at the Wells Fargo History Museum where attendees and participants will be able to see the original Wells Fargo stagecoaches that brought the earliest financial services to settlers in the Western states. Pei Wei Asian Diner has generously agreed to provide lunch to all the event participants and presenters to ensure that everyone has a freshly made, nutritious lunch. Valley Leadership has kindly agreed to sponsor the Community Leadership Summit and Nonprofit Expo Gratitude Hour to help ensure that all our community participants are properly thanked. Lastly, the Junior League of Phoenix Foundation believed in CLO, before CLO even existed by providing the seed grant that got the Community Leadership Program started and got Summit and Expo going.

For more information about the CLO Community Leadership Summit and Nonprofit Expo, please contact CLO at jlp.clo@jlp.org or (602) 234-3388 x228.