2016 Provisional Community Night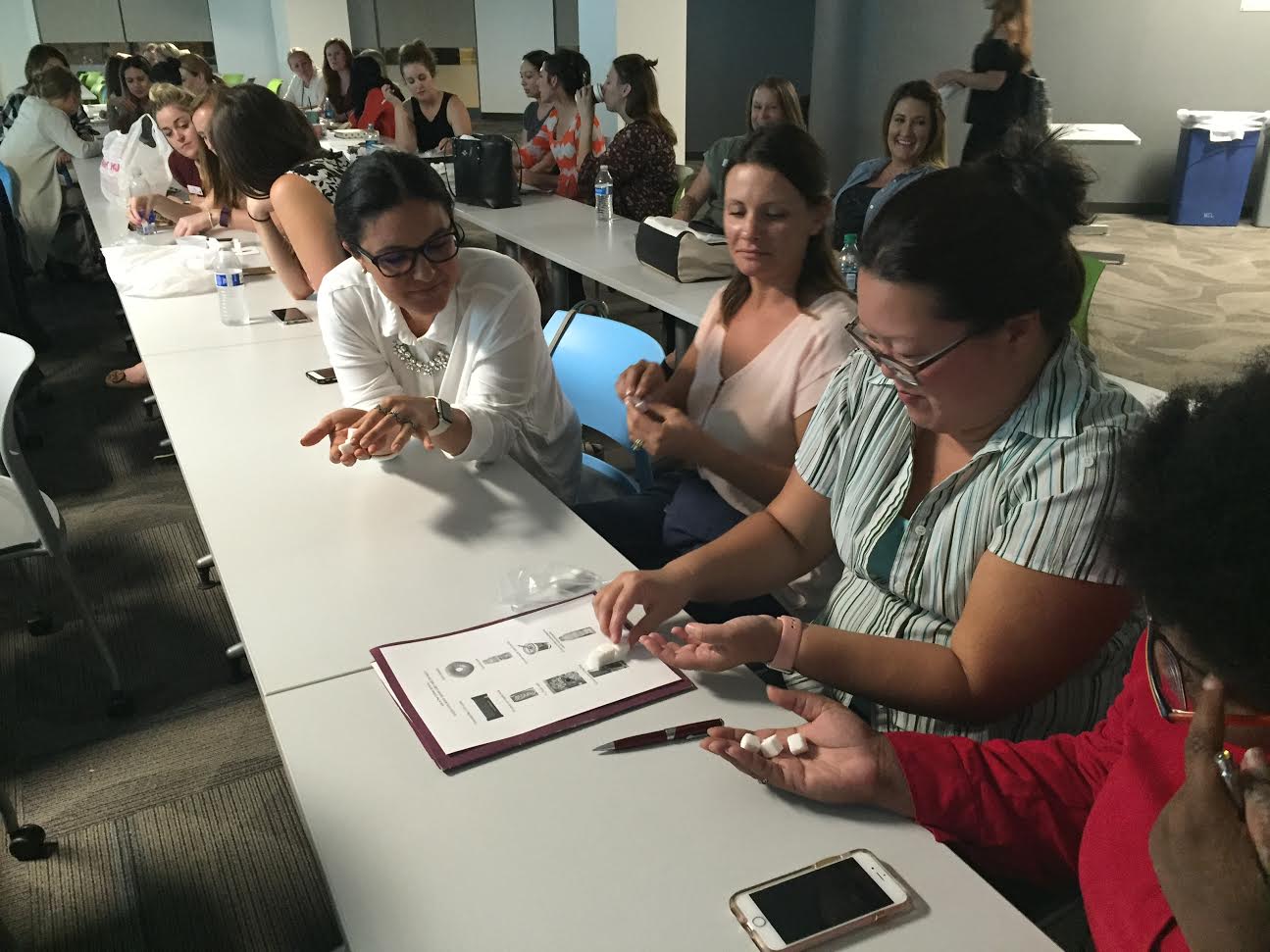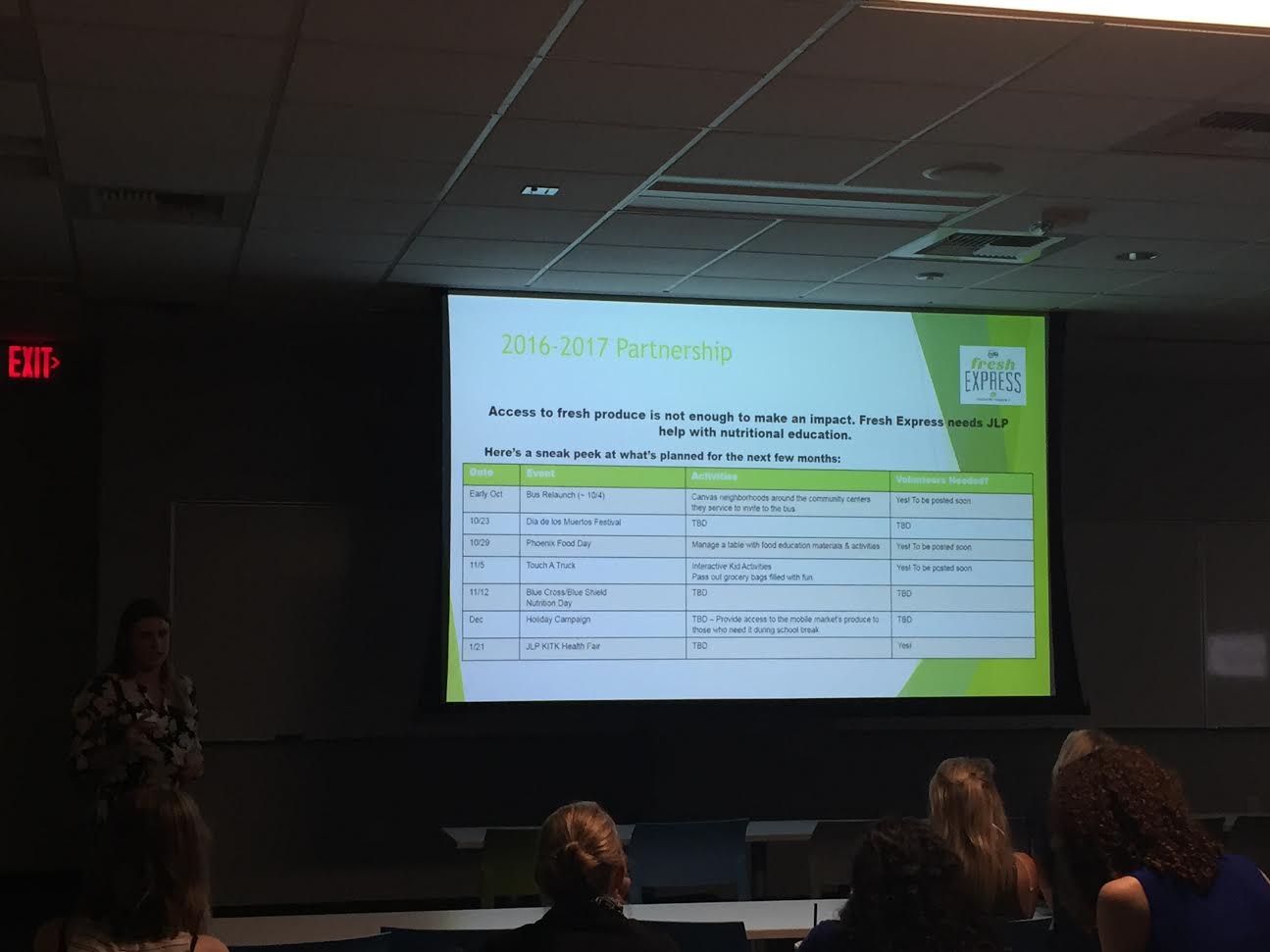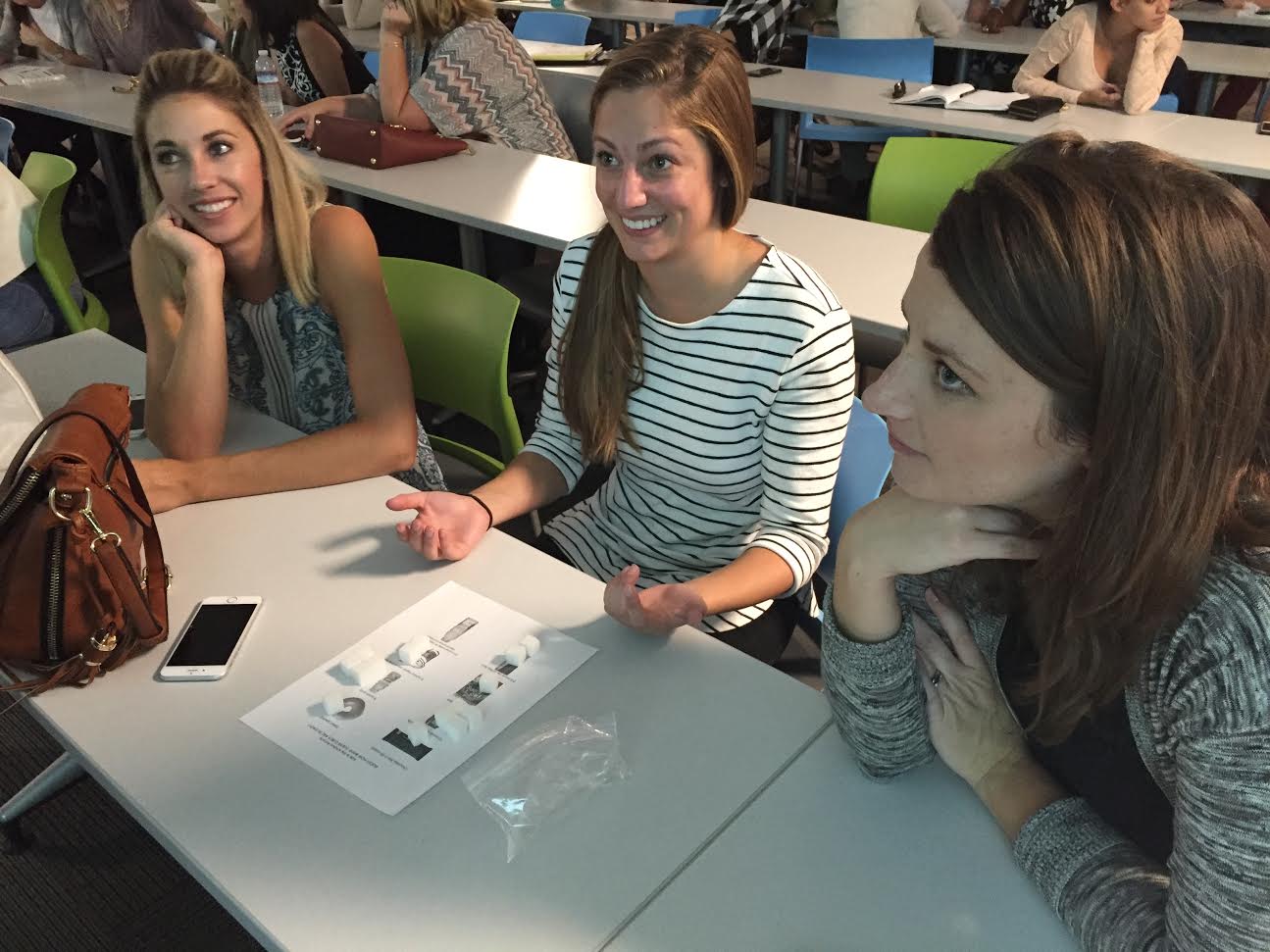 Did you know that last year Fresh Express sold over $50,000 of affordable produce throughout "food deserts" across Phoenix? Or that Junior League of Phoenix members have a goal of completing 3000 hours of community impact this year? Or that Kids in the Kitchen teaches kids the sugary content of foods through the use of sugar cubes?
These were just some of the many learning outcomes of the Provisional Community Night hosted September 22.
Through their first Super Saturday training in August, provisional members learned about the general structures, procedures and priorities of the JLP, but the Community Night is designed to provide an overview and personal connection to the many signature and partner programs through which the JLP impacts the Phoenix community. Additionally, provisional members learned more about the history and purpose behind our focus area, "Building a Healthy Arizona", through which JLP combats obesity in youth and families while also addressing hunger and food access.
Community Team Leader Michelle Moore and representatives from the community committees taught provisionals the mission, activities and ways to get involved with Kids in the Kitchen, ROCKETS, Phoenix Day, Fresh Express and Community Impact. Thanks to their leadership and enthusiasm, our provisionals are more excited than ever to promote volunteerism and improve our communities through service!