CLO Community Leadership Spotlight: Melinda March
Community Leadership and Outreach (CLO) sat down with Melinda March to discuss how being a member of the Junior League of Phoenix (JLP) led to her selection as a member of the Banner Health Foundation's (BHF) The Pulse of the City Soiree Committee and how her work with BHF's Pulse Soiree benefits the JLP.
---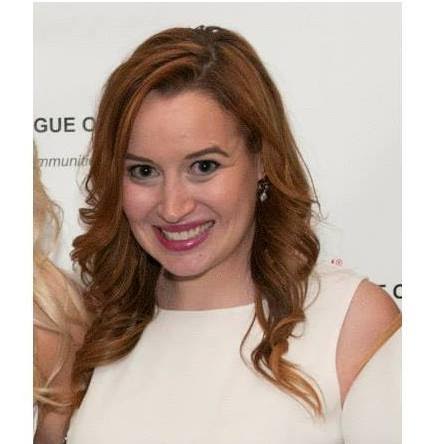 How long have you been involved with BHF?
I got involved with the Pulse Soiree/BHF in April 2016 after seeing a Community Leadership and Outreach post on the JLP Member's Facebook page.
Why have you chosen BHF as one of your personal passion projects?
I was moving back to Phoenix after completing my Post-Bac at NAU in Flagstaff and wanted to get more actively involved with the community.  I recently made a career change from the wedding & event planning industry to dental & healthcare.  I still missed some of the excitement involved with event planning and wanted to use my experience to help a local cause.  This opportunity appeared at the perfect time.
Why do you think BHF selected you to be a member of the Pulse of the City Gala Committee?
They needed help soliciting donations, auction items and helping with some event logistics and my prior experience in both fundraising and event management made me an ideal fit.
Being on a gala committee is a lot of work. Why did you say yes?
One reason this was a great way to integrate back into the Valley is that it had a lot of flexibility.  We have one meeting each month and mostly communicate via email.  Each committee member used her network to procure auction items, sell tables and promote the event.  We would touch base at each meeting to ensure contacts were not being bombarded with multiple requests.  The workload was quite manageable since I could mostly work around my own schedule.
How do you feel being a JLP member has contributed to your success at BHF?
I had more confidence entering the Pulse Soiree committee than I would have prior to my time in JLP.  I had the opportunity to interact with and meet so many women who are passionate about philanthropy.  I knew that whatever I could bring to the event would be beneficial and that my work mattered.  I know that I would have doubted myself more before I joined JLP.
How do you feel that service in outside organizations has contributed to your success in the JLP?
It has been great to have an ongoing volunteer commitment with a different organization.  I have been able to build new relationships and become more informed on the needs of a nonprofit organization I may not have understood otherwise.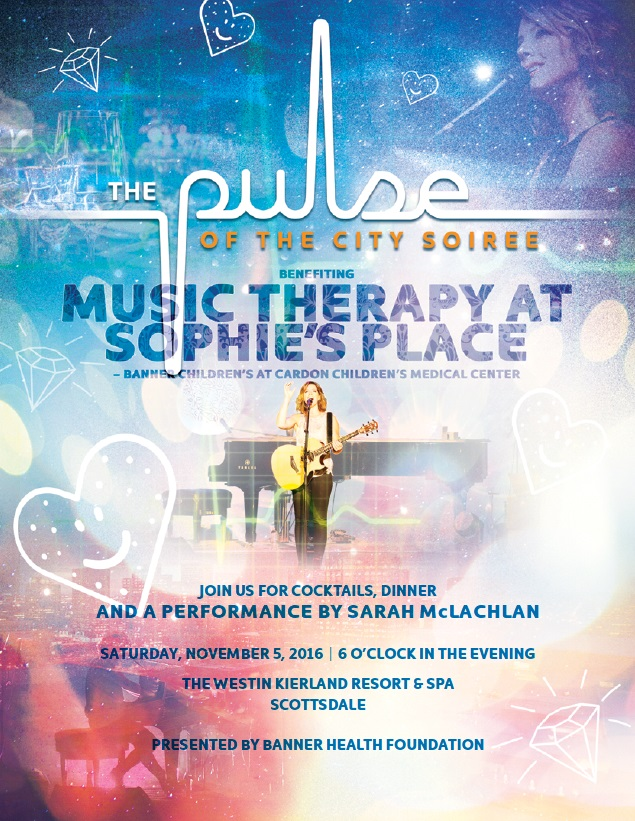 What do you think that JLP members bring to the community table that is special and unique?
JLP members are passionate and proactive.  We also have an extensive network of support behind us.  I knew that even if I didn't have answers or ideas, I would be able to get in touch with someone who did.  Our network of women is truly remarkable.
Would you be interested in being joined as a member of the Pulse of the City Committee by other JLP members?
Absolutely!
If people are interested in supporting you and/or your work in the community, where can they find more information and who should they contact?
People can purchase tickets to attend the event, which is on November 5th at the Westin Kierland, or make donations to the Banner Health Foundation.  The event is an annual event, so I am sure members could join the committee for next year or provide auction items. If anyone is interested in becoming involved, they can contact Melinda March at melindaemarch@gmail.com or 602-486-9952.
---
The CLO Community Leadership Spotlight features JLP members engaging in volunteer leadership roles in the community. If you are a JLP member or know a JLP member engaging in a volunteer leadership role in the community, please reach out to the Community Leadership and Outreach Committee Chair at jlp.clo at jlp.org or at (602) 234-3388 x228.