Fresh Express: Educating the community on healthy habits at Touch-A-Truck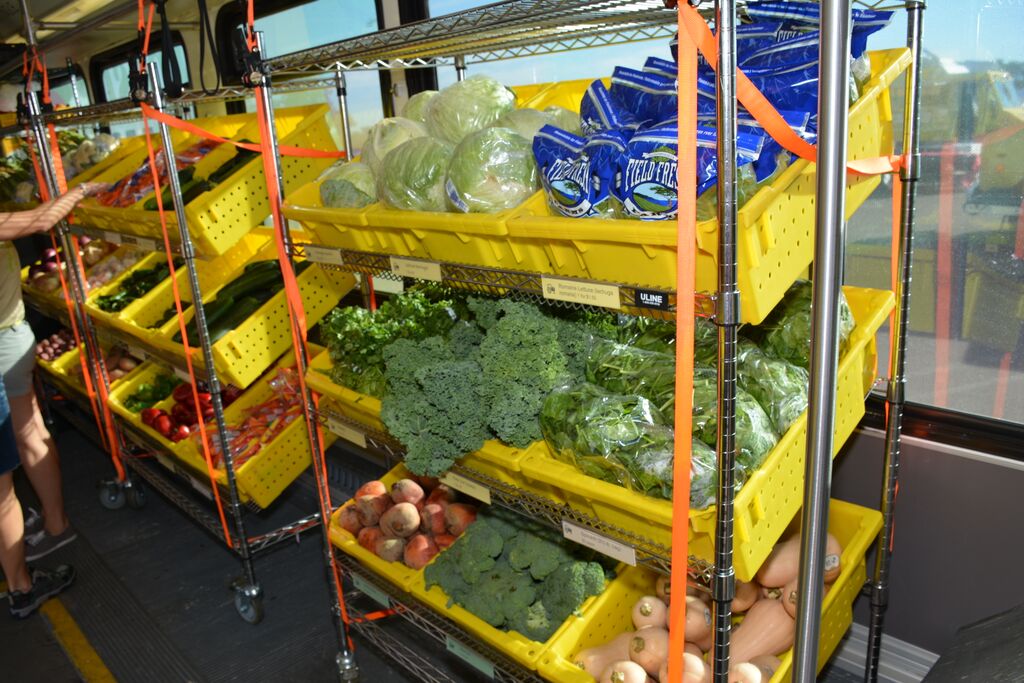 It's one thing to practice healthy habits, but it's another to be able to educate the community on what healthy means. The Junior League of Phoenix Fresh Express committee is able to experience this liberating feeling on a routine basis. The latest of their education tour was at the annual Touch-A-Truck event held at Paradise Valley Mall on Nov. 7.
Throughout the day families made fresh produce purchases while the children stopped by the Fresh Express education table. Children's activities included crafting a colorful stamped-clad rainbow made with fruits and vegetables. Mushrooms, pepper, grapes, apple, cherries, and a banana are just a few of the stamps that could have been found at the table. As the children built their rainbows the Phoenix League Volunteers explained the importance of eating the "colors of the rainbow."
"Today I ate a rainbow." Perhaps you have heard this phrase used as more and more health experts tell us we should "eat the rainbow," and no, they don't mean eat more candy.  Volunteers taught the children that this means that we should eat a colorful variety of fruits and vegetables to get all the nutrients we need for optimal health. Here is a very basic run down on each color group and how it helps our bodies:
Red: Very heart healthy and gives strength support to our joints!
Orange: A great source of Vitamin C. The orange group helps keep our eyes healthy!
Yellow: This group is good for our skin and helps our digestive system!
Green: Helps our entire body and strengthens our immune systems which mean fewer colds!
Purple: Purple/blue foods are excellent for our brains! They help us with our memory and also help keep some cancers away! (Source: todayiatearainbow.com)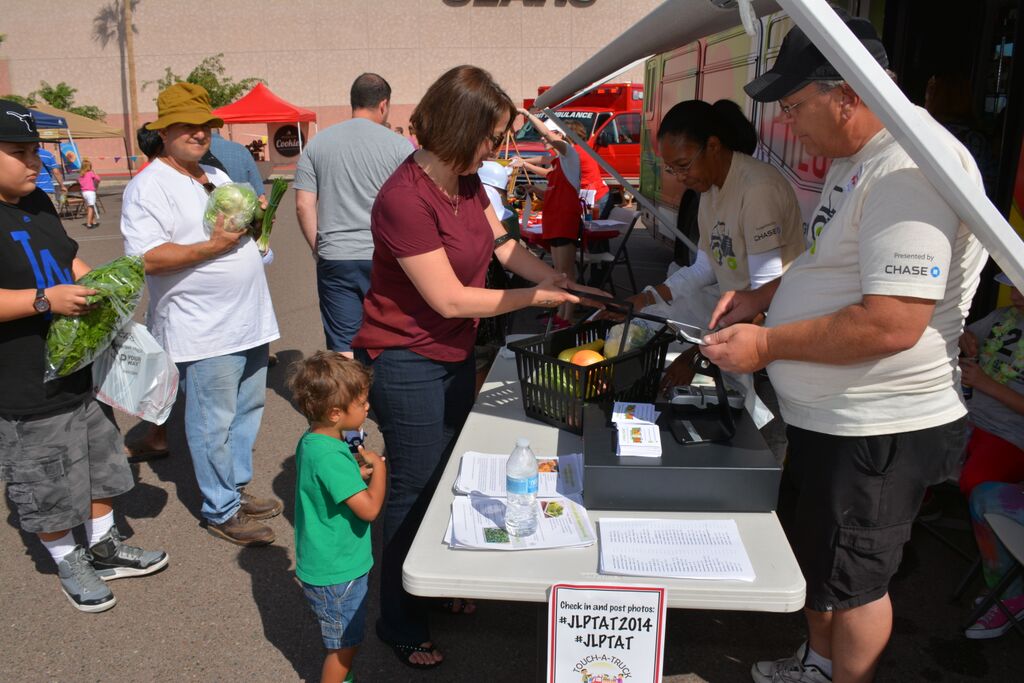 "Many parts of the Valley struggle with eating healthily and access to good nutrition – and not by choice. The volunteers of the Junior League of Phoenix Fresh Express program have a great opportunity to get on the right side of this battle by educating the community to think differently about the way they eat and by providing easy access to healthy produce," says Cassie Cooper, Fresh Express volunteer. "Being able to directly impact the community in a healthy, positive way makes me proud to be involved in this program," continued Cooper.
The Fresh Express bus and activity station remained busy throughout the day with record sales of $400 in the short 4 hours they were in business – that's equivalent to $100 of produce sales every hour. To place some perspective on this, one apple costs .30 cents. Amazing!
About Fresh Express: A mobile produce market bringing fresh, affordable fruits and vegetables and providing community health resources to less fortune areas of the Valley.
Learn more and view the Fresh Express schedule at www.discoverytriangle.org/fresh-express.