JLP Gives Thanks Through Volunteerism
Throughout the month of November, the Junior League of Phoenix gave thanks by giving their time to our partner organizations like Phoenix Day's Stone Soup Event, St. Mary's Food Bank, Homeward Bound Turkey Tuesday and the Phoenix Zoo! From August through November, JLP provisionals, actives and sustainers have completed 1184 hours of service! We are well on our way as a League to meeting our annual goal of 1800 community impact hours—check out our infographic below!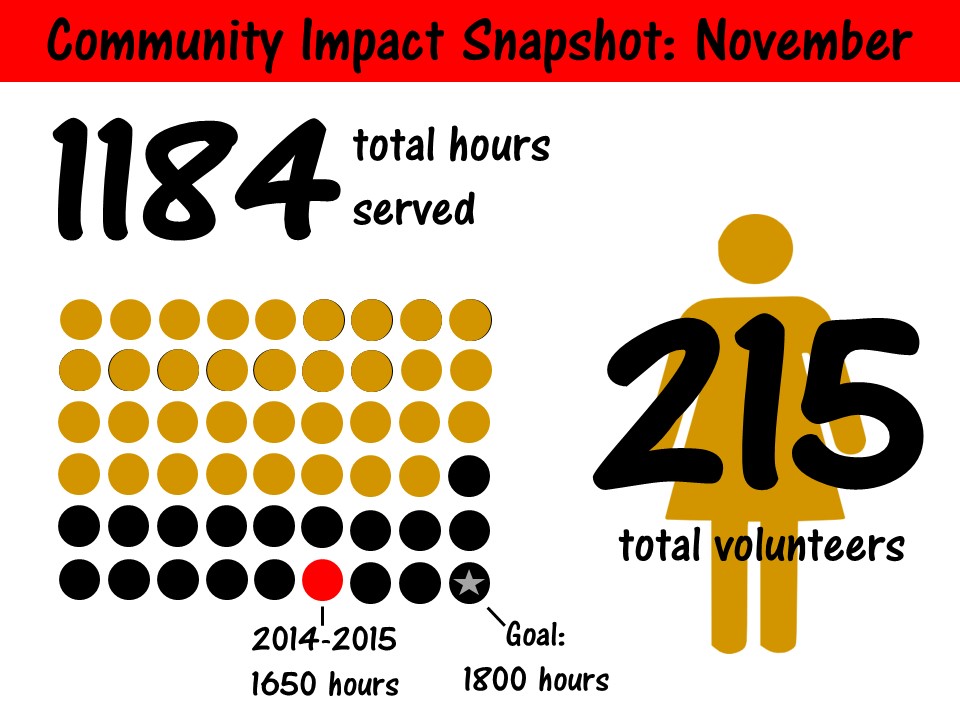 Volunteer Leaderboard
Congratulations to Stephanie Mitchell for being the first member into the 24-hour service club! The rest of these ladies are well on their way to joining her—keep up the great work!
32 hours served
Stephanie Mitchell
16 hours served

Angela Beran

Ashley Bunch

Amanda Fry

Sara Mayer

14 hours served

Dana Chiordi

Megan May

12 hours served

Katherine Click

Ally Corbin

Melinda Mabee

Megan Schwallie

Sabrina Showers

Tania Ward
by, Jessica Eldridge