Who is ready for the holidays??
It's that time of year when we wish our friends and loved ones happiness, and since many of you are getting ready to start sending out festive cards soon, we have an exciting announcement!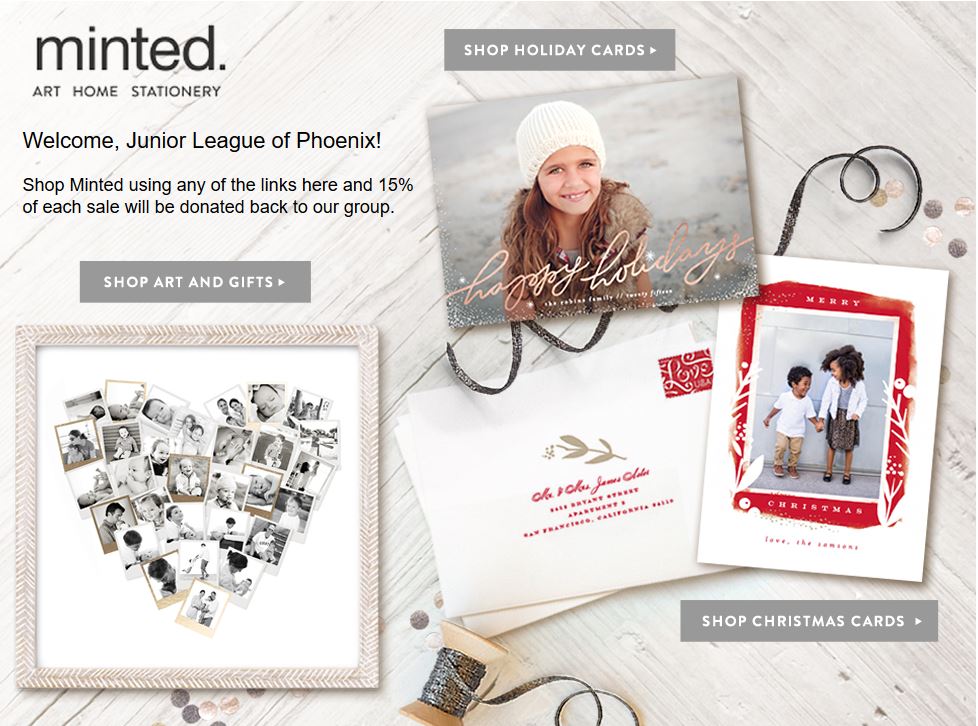 The JLP has a new partnership with Minted who will generously give 15% back to the Junior League of Phoenix on all orders processed through our Minted storefront! Creating your beautiful holiday cards is as easy as 1-2-3:
Step 1: Visit the Junior League of Phoenix Minted Storefront at http://JLPHOENIX.mintedstorefronts.com
Step 2: Find the perfect gift, art print, holiday card or stationary and proceed to checkout
Step 3: Voila! 15% of your sale will be banked and credited back to The Junior League of Phoenix
Proceeds will support the Junior League of Phoenix mission of developing the potential of women, promoting volunteerism and improving the community through our focus area: Building a Healthy Arizona.