JLPF Funds League-Wide Training with Vicki Clark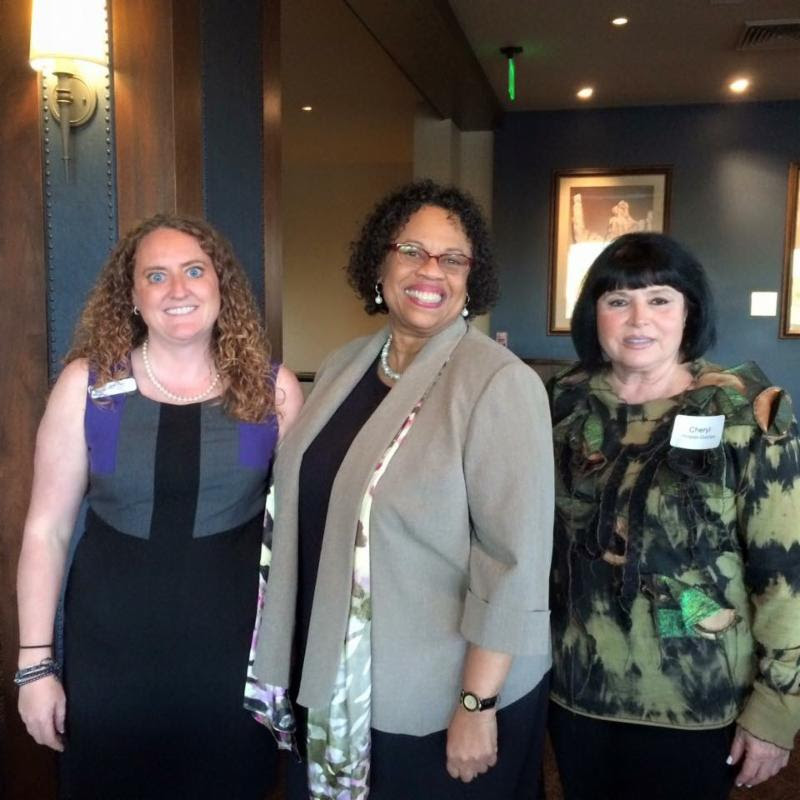 It was a packed house at the March General Membership Meeting of the
Junior League of Phoenix
. This was partly due to it being "bring a guest" night and very much because of the anticipation of Vicki Clark as guest speaker. Vicki is known for her humorous and engaging trainings and members who were familiar with her, had been sharing their excitement via social media.
This all-member training was sponsored by a grant from the
Junior League of Phoenix Foundation
, to help support the mission. The Foundation Board was thrilled to learn that Vicki Clark would be providing the training at the March General Membership meeting and also a more intense training for The JLP Board of Directors and Operations Team the following day. Thank you to the JLP training team for their excellent job planning the events. The Foundation also sponsored a meet and greet for our donors before the training and Vicki inspired our Board members and guests by telling us how important the League is for the community because of the training we provide to women. She talked about all the experience the League provides women and that they take that back to the community in many different ways.
At the General Membership Meeting Vicki's training "Building the Capacity of Organizations" focused on Servant Leadership. She told us how servant leaders, like those in the Junior League, are mission-driven and member focused. She summed up the servant leader philosophy with one bold statement "If serving is below you, then leadership is beyond you."
Many members were moved by the idea that servant leaders lift each other up and its all about how we make others feel. She challenged us to find the best in others and thus bring out the best in ourselves. League member Jessica Eldridge said of the training "Vicki taught us that everyone has the capability to lead, leadership is a journey, and in order to impact our communities, we must build a solid 'community' within our League based on respect. She ignited and inspired our large crowd of members while relating to each member on an individual level, as if we were having one-on-one conversations with a mentor or friend. I left not only with momentum to finish strong this year, but with an excitement for my years to come as a member." Thank you again to the Junior League of Phoenix Foundation for funding this training!