Join us – only two info sessions remain!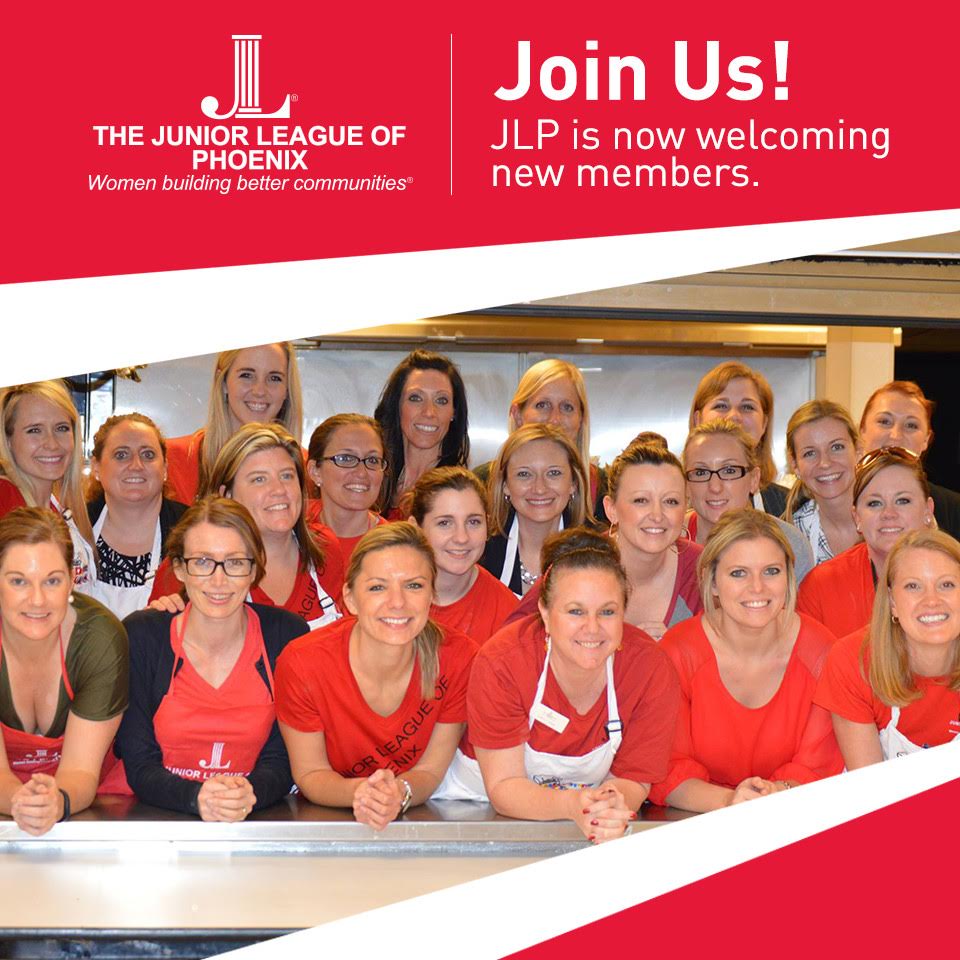 The Junior League of Phoenix welcomes new members in the late spring. Each woman is required to attend one of 10 Information Sessions held March-May to be considered for Provisional membership. Dates, times and RSVP for Information Sessions are posted below. Once accepted into the Junior League of Phoenix, the Provisional new member course provides education, training about the structure of The Junior League of Phoenix and our role in the community. Provisional members also have the opportunity to participate in "hands-on" activities, fundraising events and numerous social activities throughout the year. Successful completion of the Provisional new member course prepares Provisional Members for Active membership in one of the many Junior League committees.  Learn more!
---
Provisional Info Session #9: Central Phoenix/General Membership Meeting  Complete!
Wednesday, May 4th: 5:00p – 6:30p
Phoenix Country Club, 7th Street & Thomas Road
Provisional Info Session #10: Ahwautukee
Wednesday, May 18th: 6:00p – 8:00p
Desert Foothills Parkway & Chandler Boulevard
To attend an Information Session, please email Sarah at s.schmutz@yahoo.com and let her know which session you would like the invite to. You will receive the exact address shortly after via Evite. We look forward to meeting you soon!
Once you have attended an Information Session and want to join our group of fabulous women making change in the Valley, please APPLY HERE! by May 27, 2016.