Kids in the Kitchen at the PHX Kids GET FIT event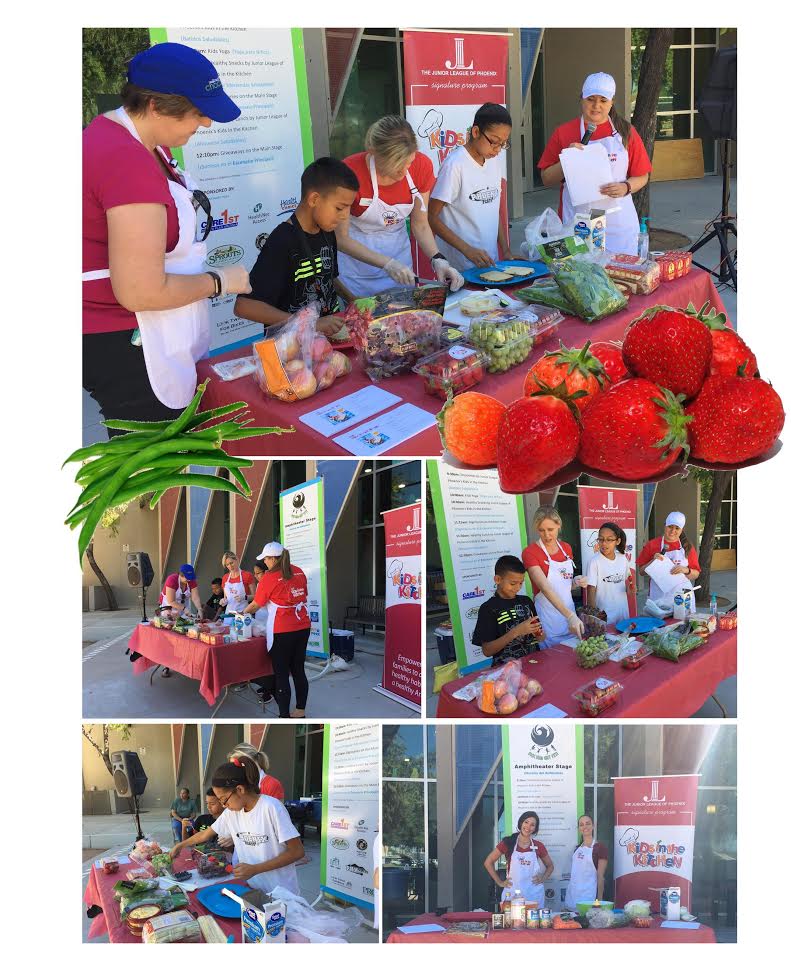 Fresh air, beautiful Arizona sunshine and the sound of little voices laughing surrounded us at the PHX Kids GET FIT event on October 1st. This free afternoon of fun and health was offered by The City of Phoenix Latino Institute along with community partners including the Junior League of Phoenix Kids in the Kitchen Committee!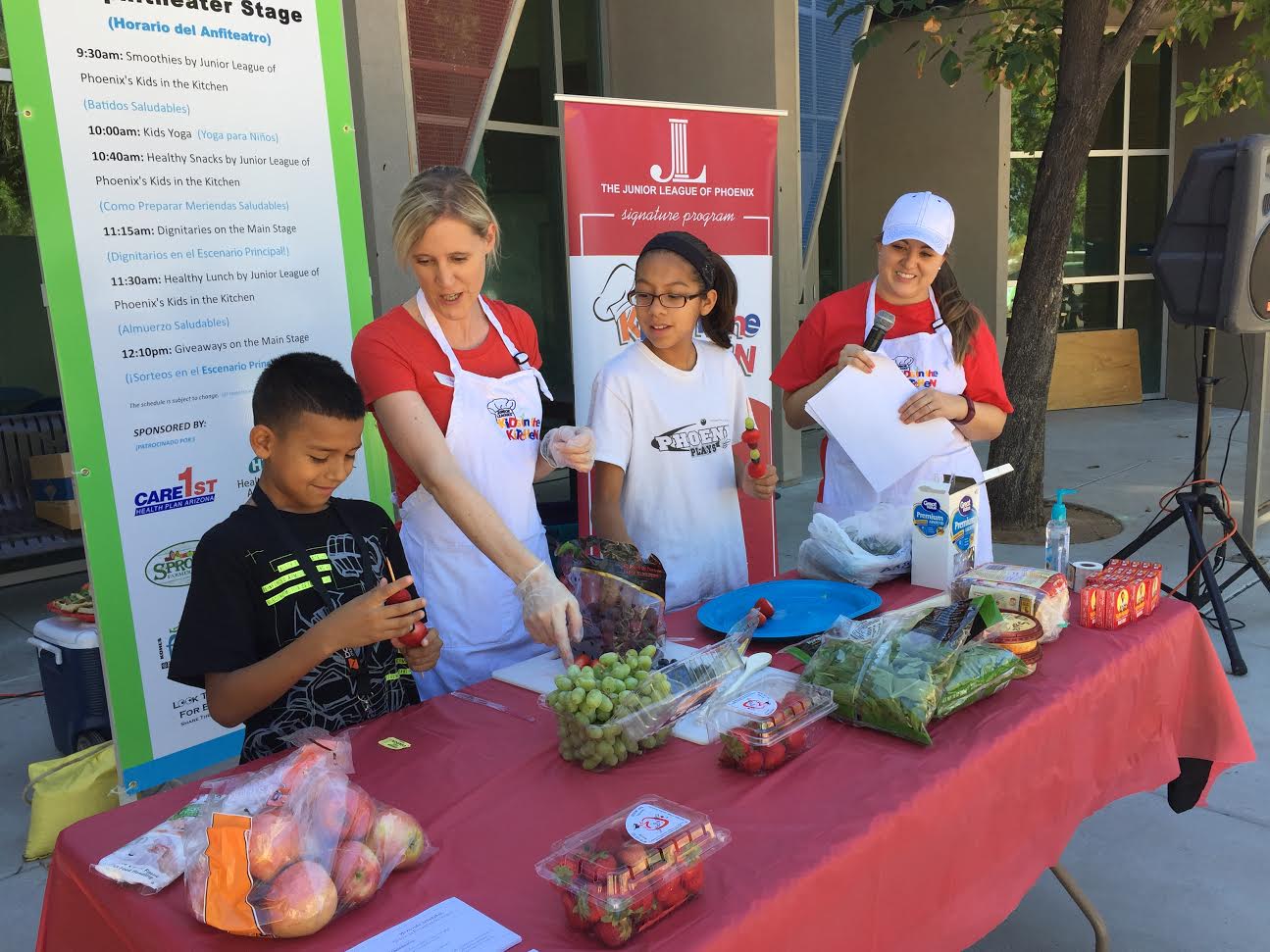 We offered 3 hands-on cooking demos consisting of fruit kabobs, hummus and a vegetarian wrap. The children loved getting their hands in the mix by measuring, preparing and creating. It was exciting to see cooking through the children's eyes. What sometimes seems like a chore or simply a means to an end was great fun for the kids.
The little ones viewed it as an art project; ripping up cilantro, sorting the bright fruit colors, and combining the ingredients for an outcome that was tasty and aesthetically appealing. We forget how tactile cooking really is and how healthy it can be for both our minds and bodies!
In the booth we offered educational games involving the food groups and how much sugar various beverages contain. Their knowledge was pretty impressive and the best part—watching them learn while having fun! They loved the healthy prizes including water bottles, pedometers, apples and oatmeal. The pedometers were a big hit and surprisingly the oatmeal was a favorite as well.
Thank you to all the JLP members who spent their morning making a healthy difference! These are the moments when we see our effort come to fruition and our impact happening right in front of our eyes.