Kids in the Kitchen had a great time at Touch a Truck!  In addition to our Road Map adventure, the committee handed out recipes in theme with TAT!  Check out this healthy snack recipe!

Healthy Snack:
Edible Autos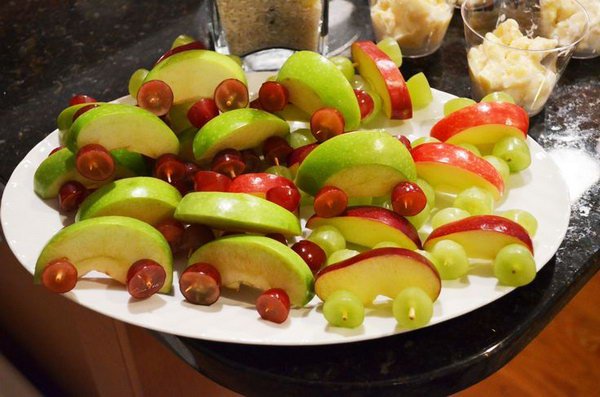 Servings: 2
Ingredients:
1 Red Apple
1 Green Apple
12 Purple Grapes
12 Green Grapes
Directions:
1.      Slice an apple into wedges and trim the core.
2.      For each apple car, slice 2 grapes in half, widthwise.
3.      Push the pick through the sliced side of one grape half.
4.      Now push the pick through one end of the apple slice.
5.      Finish with the other grape half, sliced side out.
6.      Repeat with the other end of the apple wedge and 2 more grape halves, and it should look like a little car  🙂
(optional) Trim any protruding pick if desired.