KITK makes a difference in the Valley in 2016!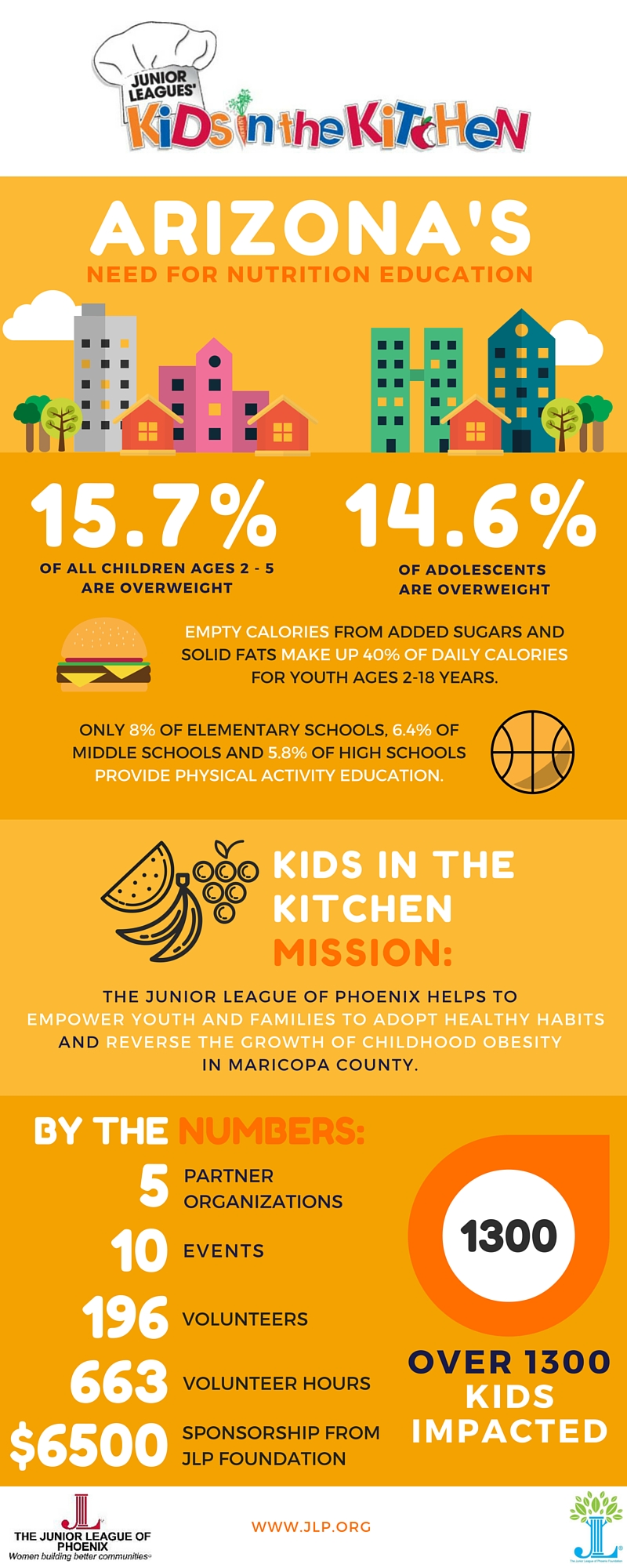 ---
The Junior League of Phoenix helps to empower youth and families to adopt healthy habits and reverse the growth of childhood obesity in Maricopa County.
Kids in the Kitchen Program Goals:
Increase children's awareness of the nutrition in everyday foods
Improve the quality of healthy food that kids eat by showing them easy and tasty ways to eat better
Increase the amount of exercise that kids do during their daily routine
Our programs involve many exciting hands-on components to get kids and families involved in learning how to be healthy. Programming focuses on four components led by league and community volunteers:
Chef Presentation: Students will create simple, healthy snacks with chef presenters.
Eat This Not That: An instructional presentation helping students choose healthy alternatives at popular restaurants and fast food chains.
Food Plate: An instruction of the Food Plate (the successor of the Food Pyramid) and how much food one should eat from each category in relation to their plates.
Exercise: Participation in 45 minutes of low-key and fun exercises to promote an active lifestyle.
Kids also get to take home activity packets and recipes to continue their learning.