Maisha Christian Hagan to speak at September GMM
Junior League of Phoenix
members will be in for a treat as they explore
influence
at the September General Membership Meeting.
September GMM Topic:
Utilizing the Five Bases of Power to Influence Effective Action
Leaders often rise or fall based on their ability to influence others towards effective action. A notable study conducted by social psychologists John R. P. French and Bertram Raven divided power and influence into five separate and distinct forms – coercive, reward, legitimate, referent, and expert. Marketing Director Maisha Christian Hagan wants to help you advance within your personal and professional life by teaching you when and how to utilize the Five Bases of Power. This presentation is all about influence – how to get it, how to respond to it, and how to leverage it in order to emerge as a leader and get things done.
About Maisha Christian Hagan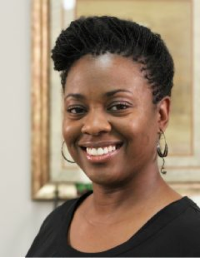 As the marketing director responsible for internal and external marketing efforts at Jokake Construction, Maisha Christian Hagan occupies the space where strategic and creative business solutions intersect. She has a passion for people, a mind for business and a gift to teach. Topics of focus include strategic planning, S.M.A.R.T. goal development, DISC profile, corporate culture, brainstorming and communication, influence and conflict resolution. Her volunteer work includes hosting and organizing the annual Labor of Love Community Baby Shower; providing interview and life skills training for homeless participants in program with Family Promise; and chairing the mentor program for SMPS Arizona chapter.