Meaningful Impact Through Municipal Service
CLO Panel featuring Dr. Donna Reiner and Mike Sonenberg P.E.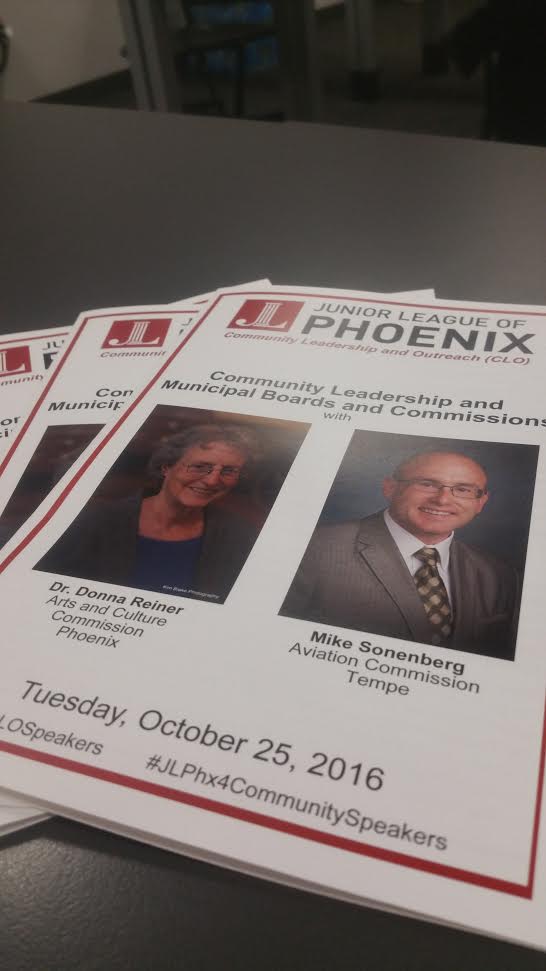 On October 25, 2016, the Community Leadership and Outreach (CLO) Committee hosted a panel featuring Dr. Donna Reiner of the City of Phoenix Arts and Culture Commission and Mike Sonenberg of the City of Tempe Aviation commission. This was the first CLO panel event, where CLO secures panelists to discuss opportunities for personal development and/or leadership in the community in response to interest from Junior League of Phoenix (JLP) members. This panel event was graciously hosted by Arizona State University and CLO panel events have been generously funded by the Junior League of Phoenix Foundation to increase the number of available training opportunities for all JLP members.
The panelists started by introducing themselves to the audience of twenty JLP members. After general introductions, the panelists started discussing their experience on municipal boards and commissions and why they decided that this particular form of community service and leadership was the right form for them. Both panelists agreed that the reason they found service on a municipal board or commission so rewarding is being able influence entire communities of people through advocacy for increased community involvement. Dr. Reiner discussed a building she was involved in protecting when she was on the City of Phoenix Historic Preservation Commission. By being a part of the process, she was able to alert people that would have an interest in protecting the structure that the building was at risk, and was then able to advocate on their behalf to find a way to preserve the structure without limiting the ability of the building to be utilized. Whenever Dr. Reiner drives by the building she is reminded of the impact that preserving that building had on the community.
Mike then discussed how many openings there are at both the state and municipal levels for people of varying skill types and levels. While certain positions do require a specific skill set or background, many municipal and state level boards and commissions have openings set aside for community members that lack a specific skill set or background but that are interested in the subject area and able to represent the interests of the community-at-large.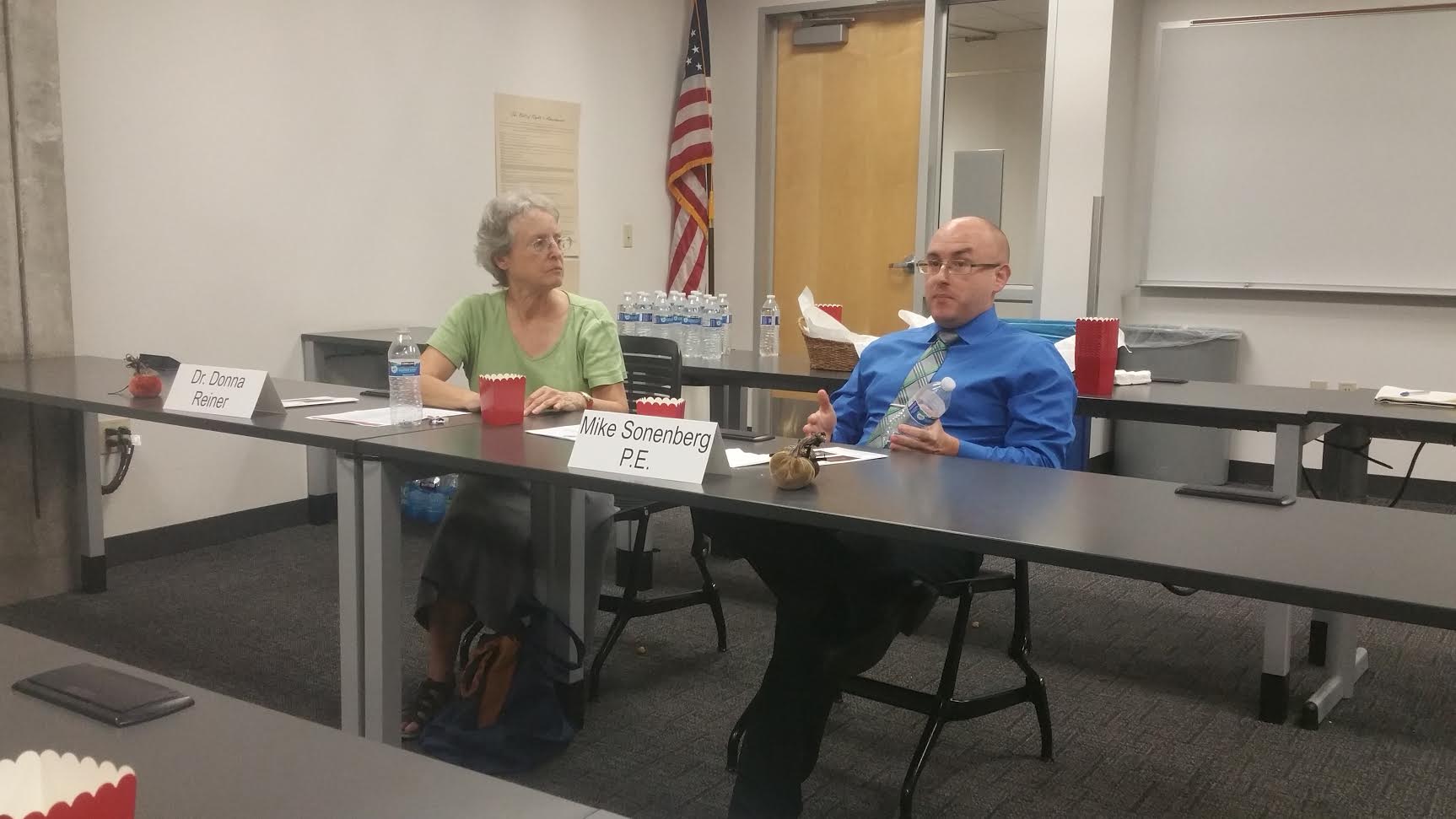 Both panelists encouraged members interested in serving on a board or commission to attend a meeting before applying to a specific board or commission. Both panelists emphasized that each board or commission is different and some have shorter meetings, while others have meetings that can last for hours, and the time commitment for each committee will vary, so it is important to engage with the board or commission before expressing interest to assess if it is a good fit both practically and in terms of personality.
In the end, the CLO Panel on Municipal Boards and Commission provided interested JLP members with an opportunity to interact and learn from members of the community that are currently engaged on local commissions, and to explore their interest and commitment to engaging with the Greater Phoenix community to better the community for the benefit of all.
For more information about the CLO Panel events, please contact CLO at jlp.clo@jlp.org or (602) 234-3388 x228.