How long you've been an active member in the League and what committee are you on? 
This is my 2nd year active, both of which I've spent on ROCKETS. 
What made you want to become a member of the Junior League of Phoenix? 
I had some friends tell me about it after I had asked if they knew any local charities I could get involved in. I knew it would be a great way to meet other women that shared my passion for charity and to give back to the community.
What is your favorite League event/activity and why? 
My favorite league activity is working First Friday's with my ROCKETS committee. I love the feeling of teaching kids something new and valuable every First Friday, while having fun at the same time. I love getting great feedback from the parents on how much their children enjoy JLP's First Friday's at the Children's Museum of Phoenix.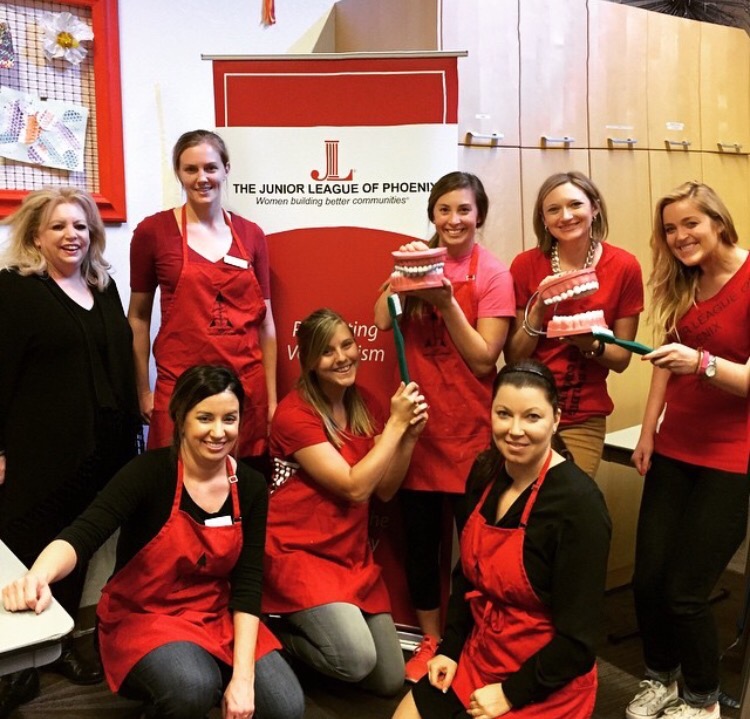 Outside of the League, how do you pass your time? 
I work full time, enjoy traveling and spending time with my fiance, Jay and pup, Bo.
How long have you lived in the Valley and what do you love best about it? 
I'm a native – I was born in Phoenix. I love that 8-9 months out of the year, the weather is perfect and I always have an unlimited amount of options of things to do.
What are your future goals, League and otherwise?
My future goals include becoming a JLP sustainer in years to come, marrying my best friend next year and growing a family in the valley I grew up in. I hope to make an impact on the community and spread the importance of giving back.
by, Tammy Griffin