November In-Home: The Sparkle Bar
Junior League of Phoenix
In-Home Meetings offer a fun, informal way for members to learn about a variety of topics and socialize outside of GMMs (General Membership Meetings) and volunteer placements.  Held in the fall and spring, topics can range from leadership ethics to belly dancing, and everything in between.  In this series we'll give highlights from a few of the November In-Home trainings.
---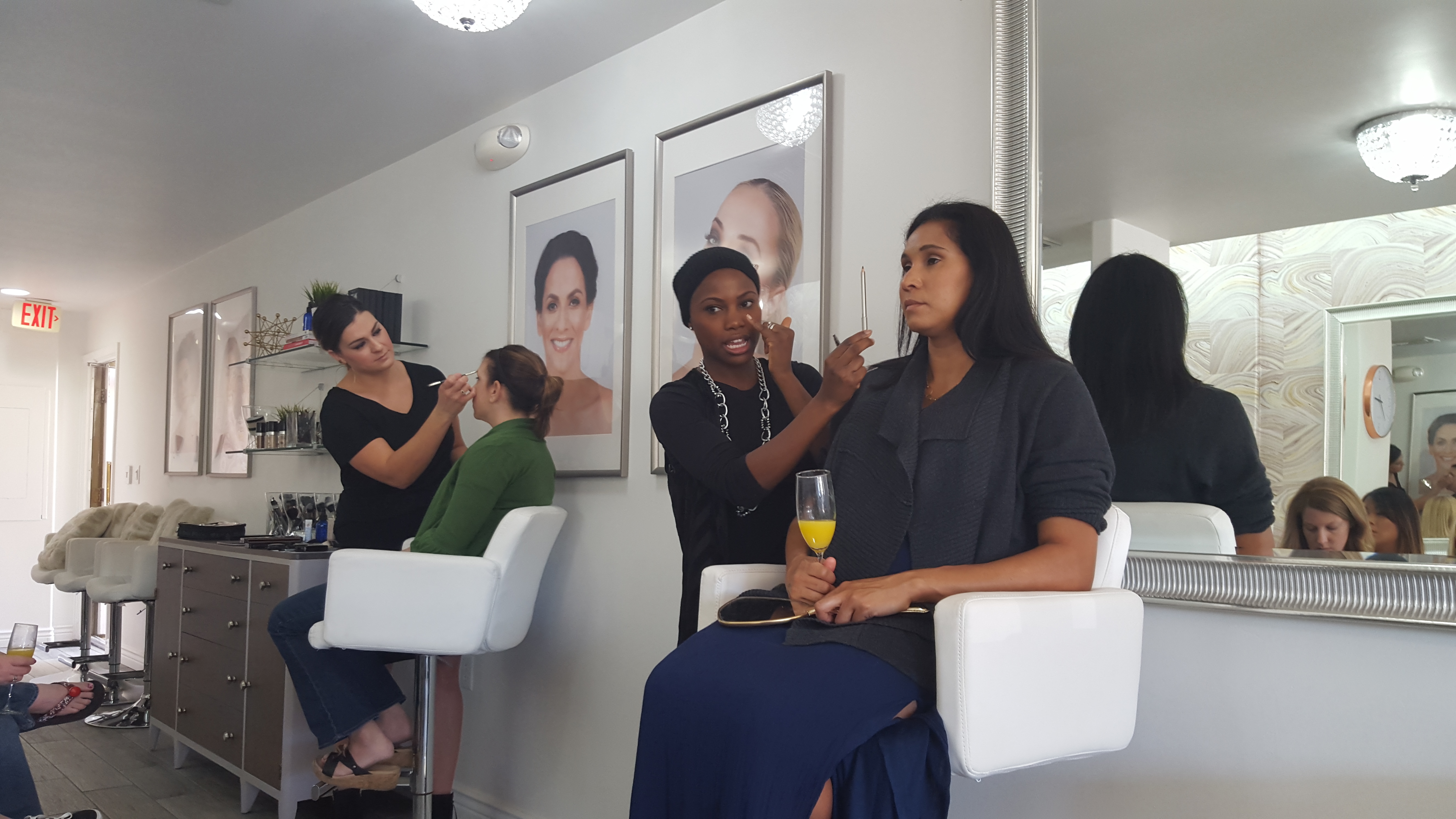 As an avid makeup lover and applier I always find it fascinating to learn about different techniques and tricks of the trade makeup artists have to offer. Being Asian, I've sometimes found a lot of the tips offered tend to lend themselves more closely with Caucasian facial features. However, today I was able to learn some things that could be applied to all races and skin types. Let's take a deeper dive into some of these helpful tips the professionals at
The Sparkle Bar
had to offer our group!
The Bare Essentials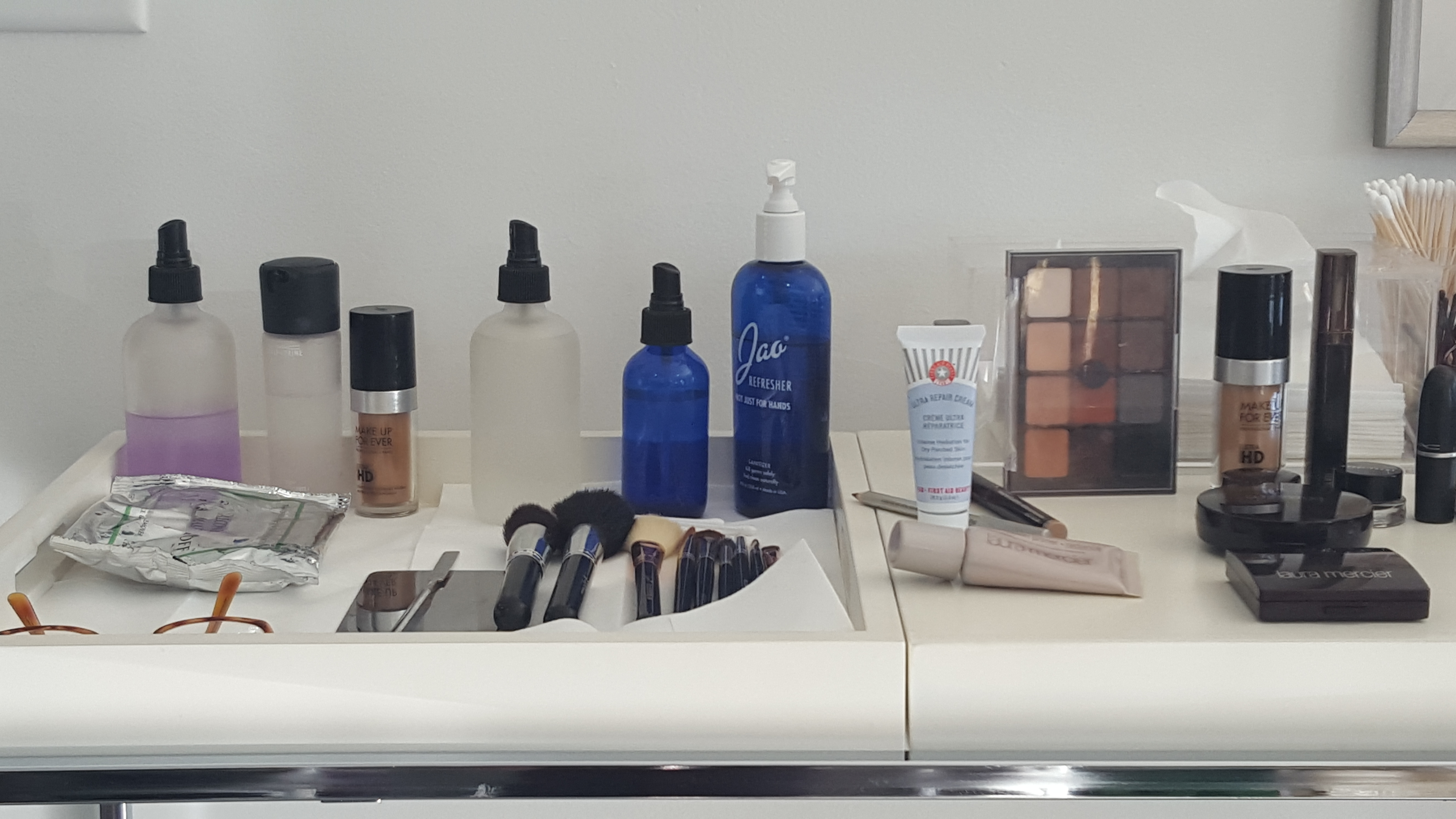 One thing I've learned over the years is to always extend the foundation line below the jaw line and even to continue it down the neck a bit so an obvious line doesn't appear. Today, I learned that if you're going for a lighter look, you can actually just apply your foundation or foundation powder to the bottom of the jaw line and taper off the color by applying less product. By doing this, it seems you not only have to use less makeup, but you also create a lighter and more natural base.
Applying eye liner is often one of the most dreaded tasks when applying makeup. However, you don't have to be a professional makeup artist in order to successfully accomplish the application. One of my favorite eye liners is a liquid eyeliner in Point Black by MAC. This liner uses a small brush for application and lasts all day! This may sound intimidating for some, but today we also learned that a straight edged brush can be a great way to apply eye liner and can be dabbed on instead of painted. I tend to also use a lot of my eye shadows as an eye liner by getting the end of the brush wet and have never thought of using a straight edged brush, something I'm going to have to try out!
Keeping It Clean
I'll be honest, I'm the worst at cleaning my makeup brushes! When I clean my foundation brush I typically use a dab of face wash and run the brush under warm water while gently rubbing the bristles with a towel. This technique works well for liquid product brushes but I've never really known the best way to clean brushes that are used for dry/powder products such as: powder foundation, blush, eye shadow, etc. Today we saw how easy brush spray cleaners are and something I think may work quite well for brushes used on dry product applications. Now I can make sure both my liquid and dry product brushes are always clean!
Tips such as these are helpful no matter what your ethnicity or skin type may be. Just remember, makeup application can be fun if you let it : )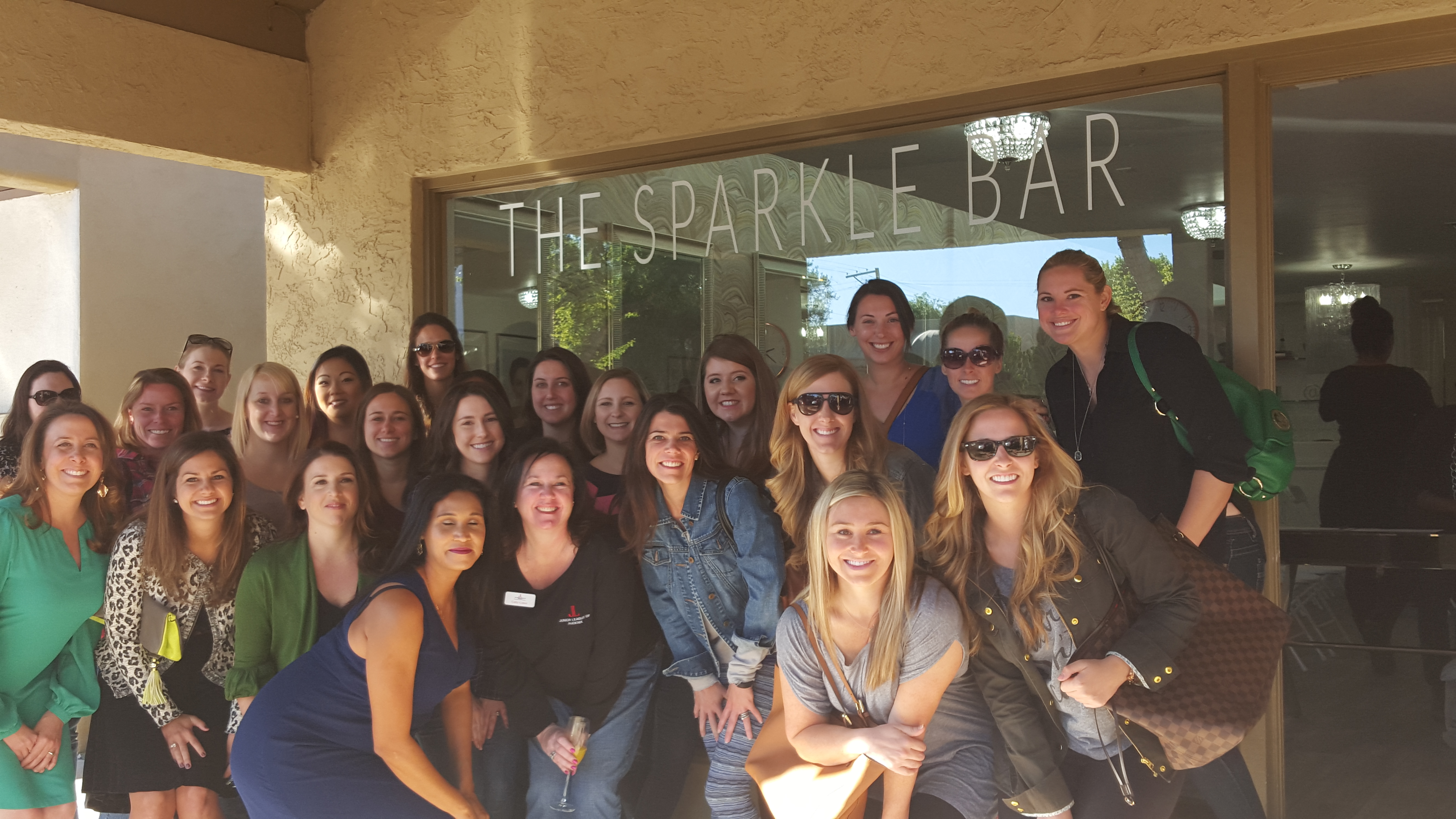 by, Min Skivington