World is Mine 2003 – 2004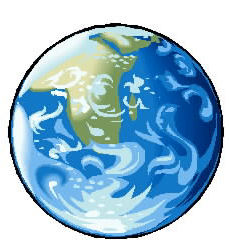 The World is Mine Program was adopted by Junior League of Phoenix in partnership with the Boys & Girls Club of the East Valley. This program provides a unique mentoring opportunity for a select group of at-risk preteen girls (ages 9-12) from the Boys & Girls Clubs' Williams Campus. The main objective of the World is Mine is to expose these girls to a world that can be theirs by reducing or eliminating behaviors which lead to adolescent pregnancy, substance abuse and gang violence. The program is filled with cultural, educational, inspiring and fun field trips, as well as, one-on-one mentoring opportunities.
THE RISK FOR ARIZONA'S TEENAGE GIRLS
Teenagers, yet alone adolescent girls, face substantial obstacles in Arizona. According to the 2004 Kids Count Data Report, Arizona ranks 45th in the nation on key indicators of child well being. Arizona has the highest high school drop out rate, increasing rate of poverty (1 in 5 Arizona children live in poverty) and leads the nation in methamphetamine use among children between 12 and 17¹.
¹ U.S. Surgeon General Richard Carmona
GIRL FACTS
Arizona has the second highest teen pregnancy rate in the country
Girls are the fastest growing segment of the juvenile justice population
Up to 95% of girls in juvenile corrections are victims of physical, sexual and/or psychological abuse
Abusive relations are the leading cause of injury to women and girls ages 15-44
Among kids ages 13-15, girls now consume alcohol at rates equal to boys; and over all, girls are using, abusing and becoming addicted to drugs more than ever before
More teens kill themselves in Arizona than any other state, many of them girls
Data source: Arizona Parenting, September 2005