10 Reasons Why You & Your Family Need to be at the 5th Annual Touch-A-Touch Event!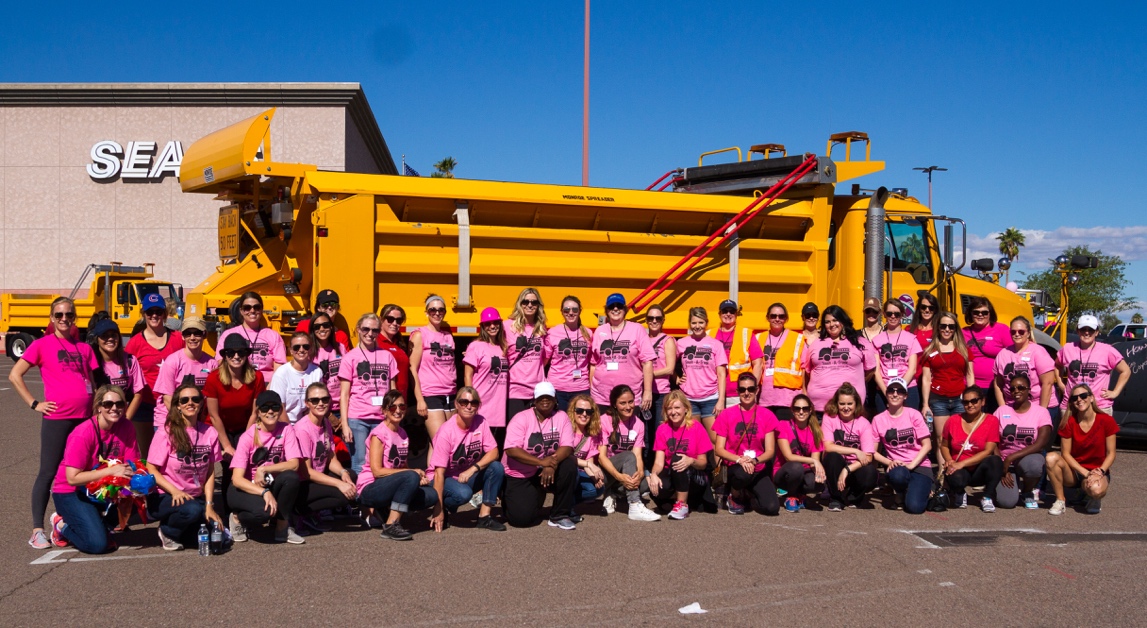 The Junior League of Phoenix is excited to announce our 5th Annual Touch-A-Truck Event which will take place on Saturday, November 4, 2017, from 9AM – 1PM at Aviano Community Park in Phoenix. Touch-A-Truck is a family-friendly event that offers children a hands-on opportunity to explore a variety of machinery such as, construction trucks, emergency responder vehicles, tractor trailers, utility trucks and more! Here are the top 10 reasons why you can't miss out on this exciting event: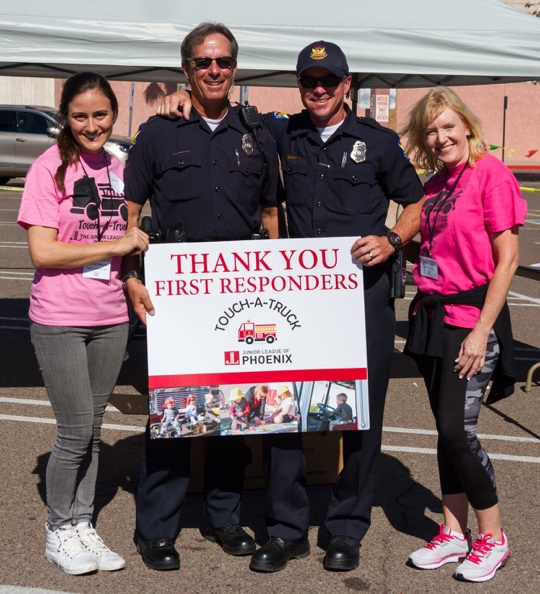 MEET & LEARN: You and your family will have the opportunity to meet many of the people who build, protect and serve the Valley communities, while also learning about some of the vehicles, equipment, etc. they use through a hands-on experience.
HONK THE HORN: Not only will your kids learn about the vehicles and equipment, they'll also have the opportunity to get inside and honk the horn on police cars, trucks, buses, tractors and more! 
BOUNCE AROUND: Who doesn't love bounce houses and inflatable slides? We know your kids do and we'll have all of that and more at the event.
EAT UP: From shaved ice to burgers we'll have a wide variety of on-site food trucks that will be sure to satisfy the whole family.
JUST DANCE: Enjoy the day with music from a live DJ and dance your heart out with the kiddos. 
GET ARTSY: Kids can enjoy choosing from a variety of face painting designs by a talented face painter.
MOM TIME: This year we're also offering a "Mom Lounge", an enclosed tent with a changing station, a place for mothers to nurse, and a place to just take a second to relax!
BALLOON ANIMALS: No event would be complete without a balloon animal or two.
COMMUNITY BUILDING: You'll have the opportunity to meet with some of the women of the Junior League of Phoenix and learn about a handful of the Programs we provide, such as our annual HealthFest, ROCKETS program, and more! 
FOR A CAUSE: Last but certainly not least, your attendance helps build a better community through your support of Touch-A-Truck and the Junior League of Phoenix.
We look forward to seeing you there! To learn more and purchase tickets just CLICK HERE.