TOUCH A TRUCK 2018… Give Us 9 Seconds!
Never has touching a truck, car, bus, tractor, ambulance, or helicopter been SO FUN! On November 3rd from 9am-1pm at Aviano Park, The Junior League Of Phoenix will be putting on our 6TH ANNUAL TOUCH A TRUCK EVENT and you WON'T want to miss it!
The average blog reader has the attention span of a Goldfish, 9 whole seconds!!! So we are going to try to fit in all the fun that will be had on November 3rd as quickly as possible.
FUN– Speaking of catching your attention this event will be PACKED with TRUCKS of all sizes! Last year some of the fan favorites included a HELICOPTER, City Bus, Construction Trucks, and an ambulance! Don't worry we know you can't have fun without a BOUNCE HOUSE and this event will have no shortage, perfect for kiddos of all ages!
We are also excited to announce the introduction of Safety Town within Touch-A-Truck this year. Safety Town will provide families of children ages 4-8 with age-appropriate information and Meet & Greets with local rescue workers.
FOOD- Did someone say Food truck? YES WE DID! Even the pickiest little pallet will find food they love at our Touch-A-Truck. Event November 3rd! Just a few fan favorites included this year are KONA ICE, BURGERS AMORE, and QUESO GOOD! We suggest dipping your burgers in queso to get the most out of your calories that day ? Stick with us for about 6 more seconds!
FRIENDS– Our Junior League of Phoenix community has come together with our friends in the valley to bring you TRUCKS, TRUCKS, and MORE TRUCKS as well as emergency responders, local mascots, a LIVE DJ, and interactive educational games! Bring your friends, family and neighbors to Honk, Lift, Squeeze, Slide, Play, and Feast at our 6th Annual "Touch A Truck" event November 3rd from 9am-1pm at Aviano Park.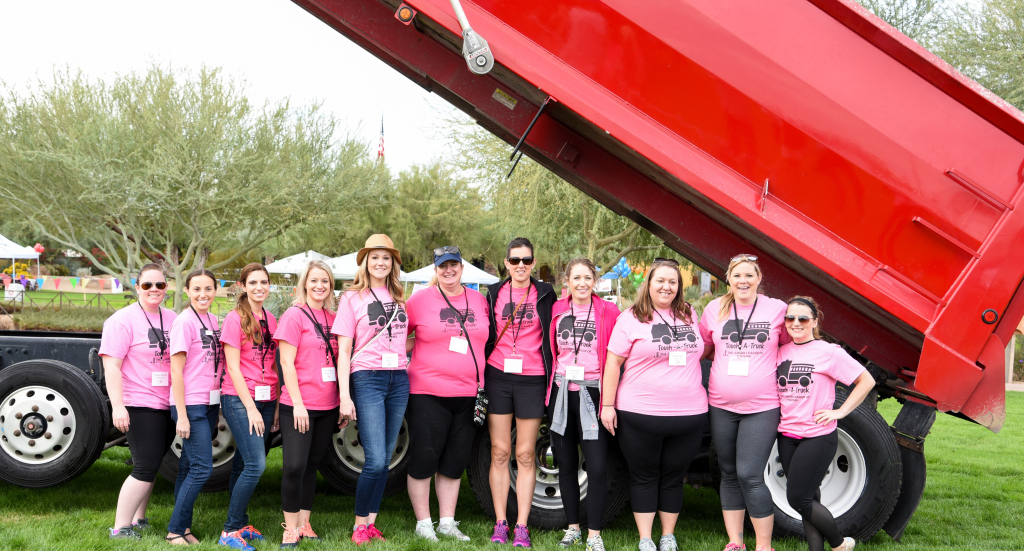 Mark you calendars for this weekend and don't miss this family fun event! Tickets can be purchased in advance for $5 or are $6 at the door. Purchase your tickets online here https://www.jlp.org/?nd=tat
From 9am -10am we will have a "NO HORNS HOUR" created specifically for children with special needs and sensitive ears in mind. During the horns-free hour, attendees will be able to enjoy the event without horn honking or disruptive noises.