2015 Touch-A-Truck a shining success!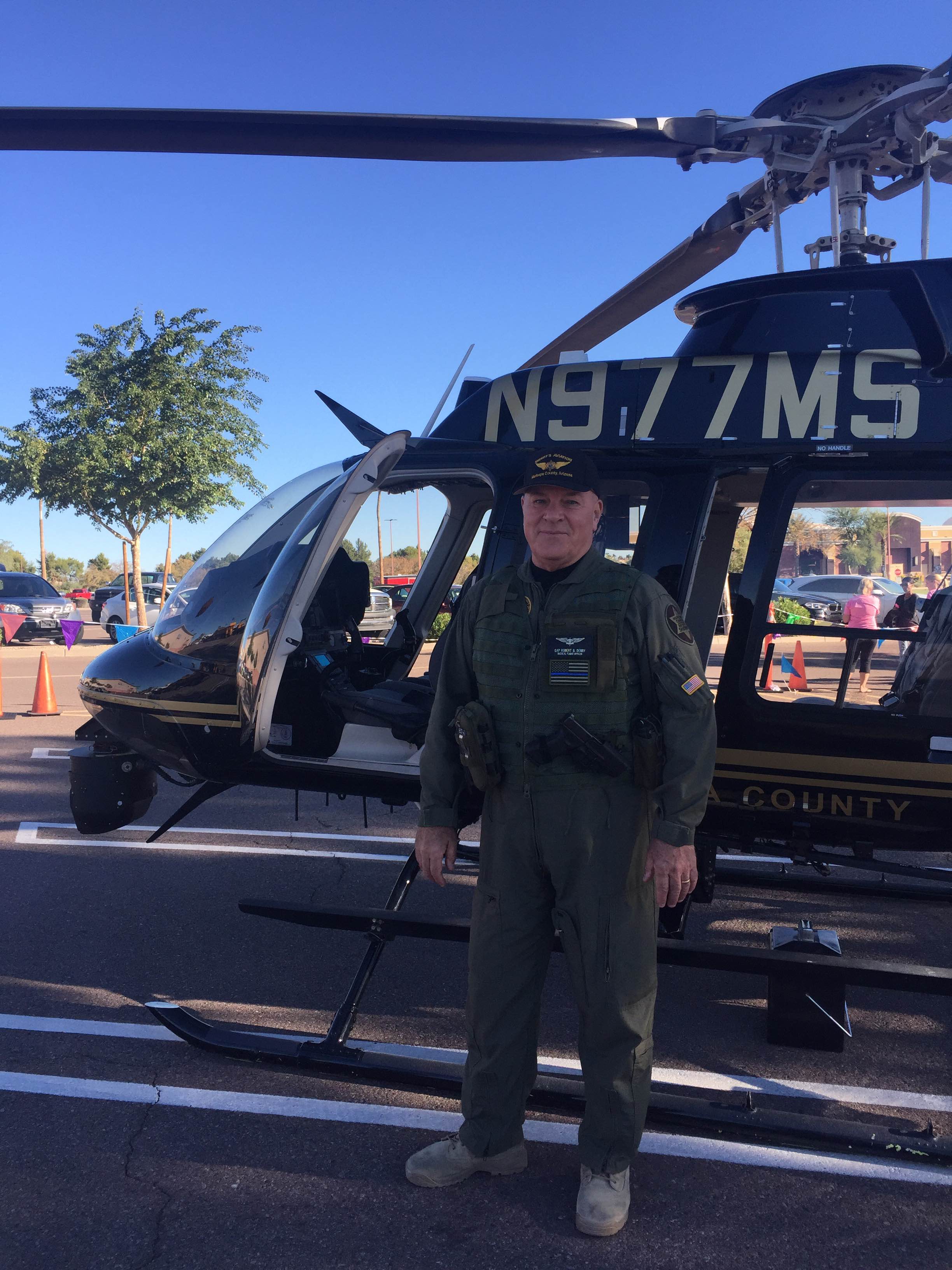 Our 3rd Annual Touch a Truck family event and fundraiser was held on November 7 and the weather could not have cooperated any better! The El Nino season brought about some chilly temperatures earlier in the week, but the sunny sky shone on all the kiddos and parents who came out to explore the working trucks and vehicles of all types.
Maricopa County Sheriff's Officers brought their mobile command center that kids could tour, their bearcat, K9 unit, squad car, and the always-a-hit helicopter. Valley Towing came out with one of their tow trucks and kids could operate the tow lift. Rural Metro's ambulance was lots of fun for the kids who got to play with the siren and lights. City of Phoenix Fire Department had a fire truck kids could climb on, a fire readiness exhibit, and they also provided free car seat safety checks!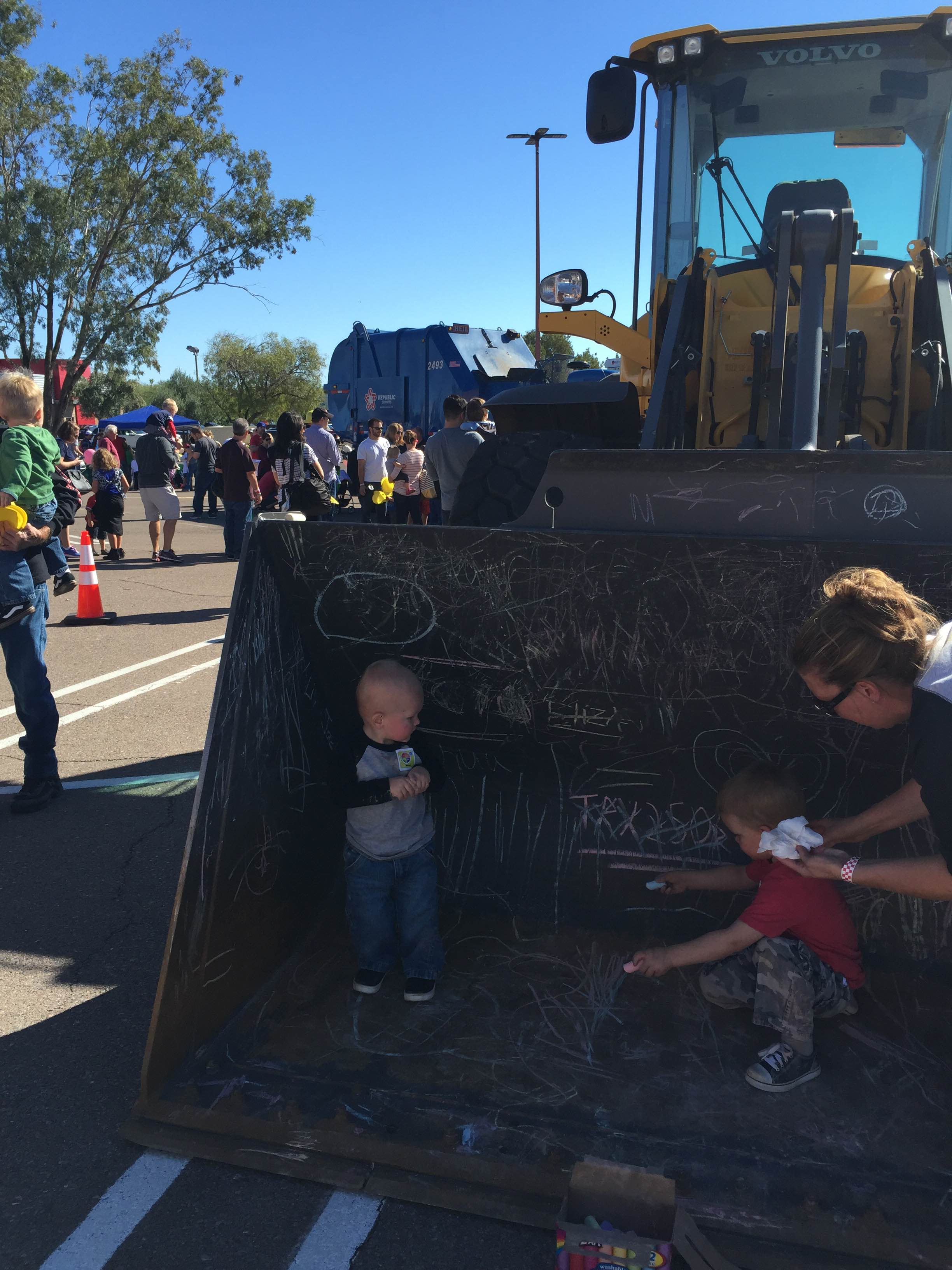 Two Men and a Truck not only brought out one of their trucks for kids to explore, these fellas were very handy and helped us with a lot of the early am setup – Two Men and a Truck are a great sponsor and help of the Junior League of Phoenix at Touch a Truck and Rummage! Republic Services and UPS were on hand, Wells Fargo brought one of their iconic stagecoaches, Republic Services brought one of their giant garbage trucks, and Maricopa County brought over one of their Air Quality Monitoring trucks to demonstrate how they measure our air quality!
Some of the fellas of Rebound RX volunteered with us for the day, and according to their Instagram account, they put their money where their mouths are as they were stationed next to several ADOT vehicles; Friday night shenanigans + blaring sirens and horns made for a rather lively Saturday morning for them.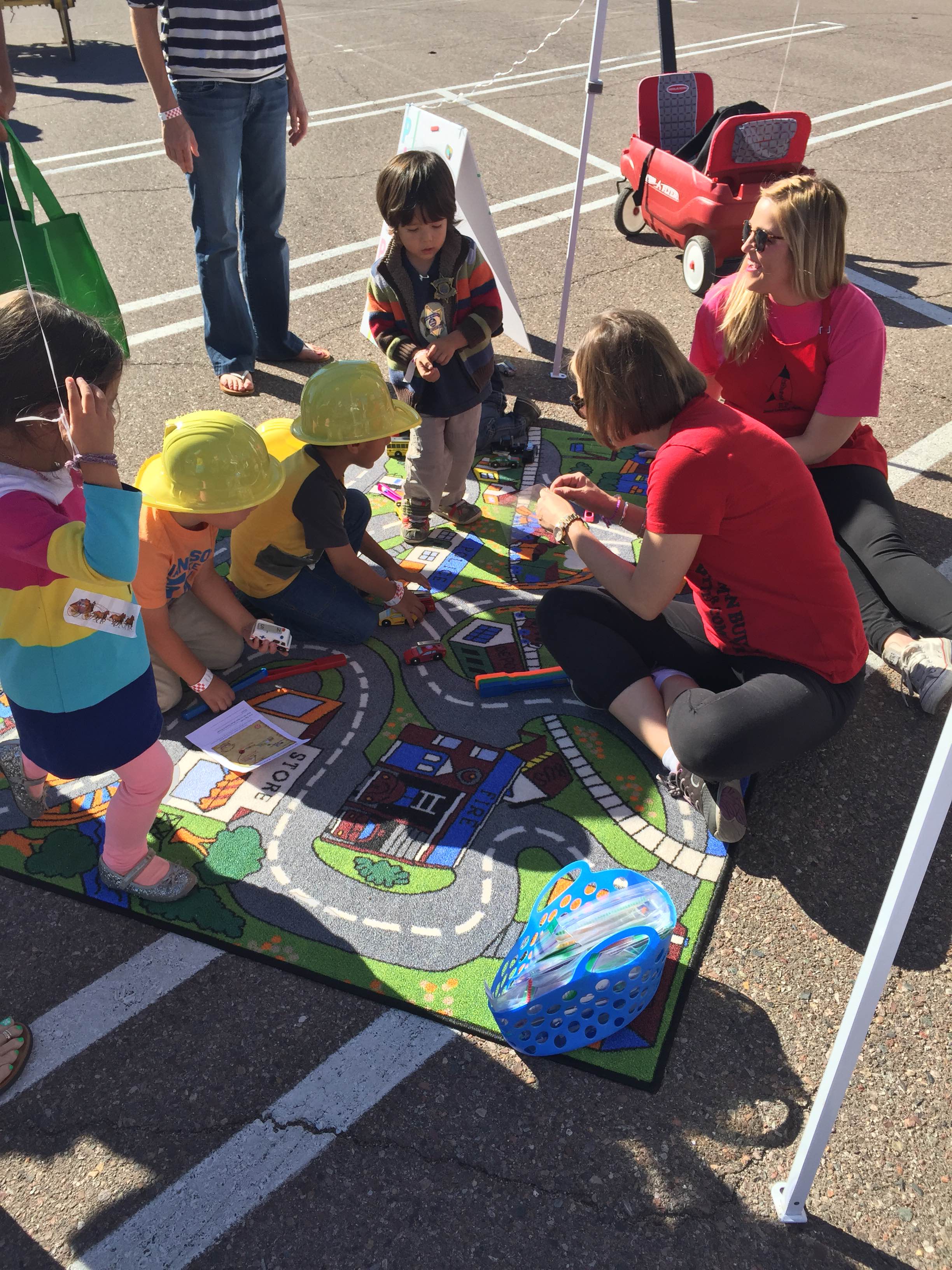 We really appreciate all of our partners and sponsors for the support of our fundraiser; this event can only happen with the generosity and collaboration of all of the organizations who donated their time and cost of services for the wonderful men and women who operate the trucks! These drivers and operators helped make the day fun for the kids who climbed on and explored the trucks as they helped show how the trucks worked.
We provided kids with Touch A Truck passports. They would earn stamps by visiting each of our activity stations. ROCKETS hosted two activity stations with mini science lessons and Kids In The Kitchen also had two stations for kids to participate in fun, quick lessons on healthy living.
Our community partner Fresh Express was on hand, and our guests even had the opportunity to purchase some of the produce Fresh Express provided. When not climbing on, in, and under trucks, there were bounce houses and giant slides for non-truck related action. Our food truck sponsors donated portions of the proceeds from Touch a Truck food sales to the league, which made indulging in delicious food truck fare even more fun!
We hope you will preset your calendars for next November for our FOURTH Annual Touch A Truck!