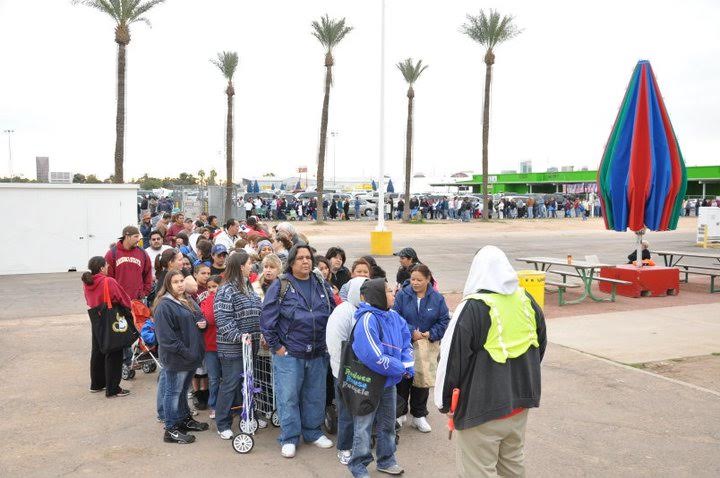 My first rummage sale was rummage by immersion. During my provisional year, I had a difficult time opening myself up to the experience and connecting with other members, so I wasn't experiencing all the fun that my provisional year could be. As part of my disconnectedness, I was lagging on my provisional placement requirements, including my fundraising hours. I decided to combine two rummage sale day shifts to maximize my availability. I already decided I would not extend my membership into an active status, but I wanted to end my provisional year in good standing with all of my obligations completed.
Well, the morning of the rummage sale, my car decided to blow out its water pump and it COMPLETELY overheated and had to be towed to my mechanic. I called my shift contact and explained the situation, expecting the worst, which would have been I wasn't going to complete my rummage obligation and be unable to complete my provisional year in good standing. I was in full panic mode. Freaking out like only a world-class spazz can do. Instead, my contact was incredibly accommodating and understanding, assuring me I could complete my shift whenever I could, if I could, get down to the fair grounds. I didn't want to take any chances on not completing my obligation…. A ride to the mechanic and a rental car later, I was greeted with smiles and friendliness amidst the bustle and hum of the sale day. I explained I would need my phone on hand to receive calls from my mechanic and I was given a placement in a tandem team, which would make receiving calls to address my dead car's resurrection needs.
I made a choice to make the best of the day and the situation ahead of me. While talking with my morning partner, I found out she was a committee chair who was hosting a meeting that next week and invited me to attend, which would help me complete my missing meeting requirement. She also wanted for me to attend because she thought I might have a connection with some of the women on her committee with whom I had commonalities. I remember thinking, "wow, she doesn't want me to leave feeling like I never belonged… that makes me feel good."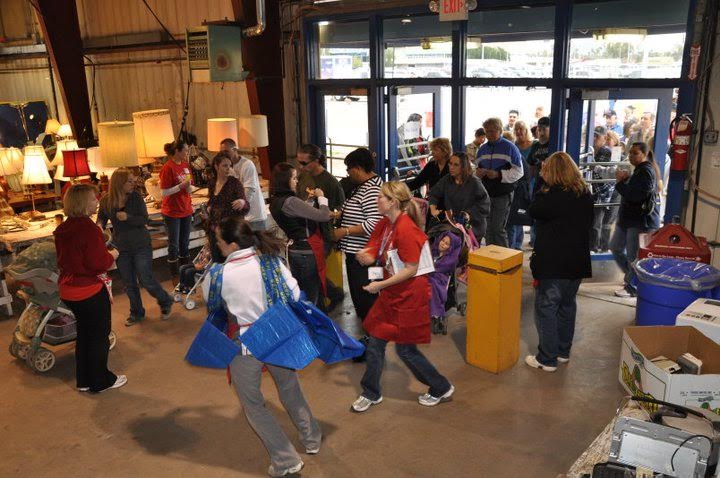 During the break between morning and afternoon shifts, the sale briefly closes for reorganization and clean up to prepare for the afternoon shopping rush. While folding and trying to organize a mountain of baby clothes, I recognized a league member, Shelly Forstrom, who I met a few years ago outside of the league. I allowed myself to lapse contact with her, and I could tell she didn't recognize me so I could retain my anonymity if I wanted (and anonymity IS my comfort zone). I took a deep breath and interrupted in her conversation with her friend and explained how we previously met. She remembered me!! She even recalled our conversation we had about my interest at that time of joining the league and asked me about my provisional year experience. I briefly explained my challenges and my intention to not extend my membership. Well, Shelly was not going to accept that laying down. I found myself accepting an invitation to lunch the next week with some of her friends, who were also league members…. In the course of a matter of hours, I had two invitations – that I accepted (outside comfort zone!) – to meet up with league members.
At the end of my shift, still apologetic for my lateness to my shift, I was assured my time would count and my credit for my work would be granted. It was explained to me, multiple times over, that day, an understanding of the ways life can interrupt our plans and was told how appreciative they were I managed to show up in the midst of that personal chaos and stress. I was grateful for the encouragement and acknowledgement of my efforts to get to the sale.
I completed all my provisional requirements and I extended membership into an active membership. That rummage sale day was eight years ago, and I am still friends with the women I met that day and in the immediate weeks following that sale day. I was ready to give up on Junior League before I even had a chance to learn what my experience could be, but there were league members who weren't ready to give up on me.
by, Jennifer Mims