Fresh Express Kicks Off In The Phoenix Community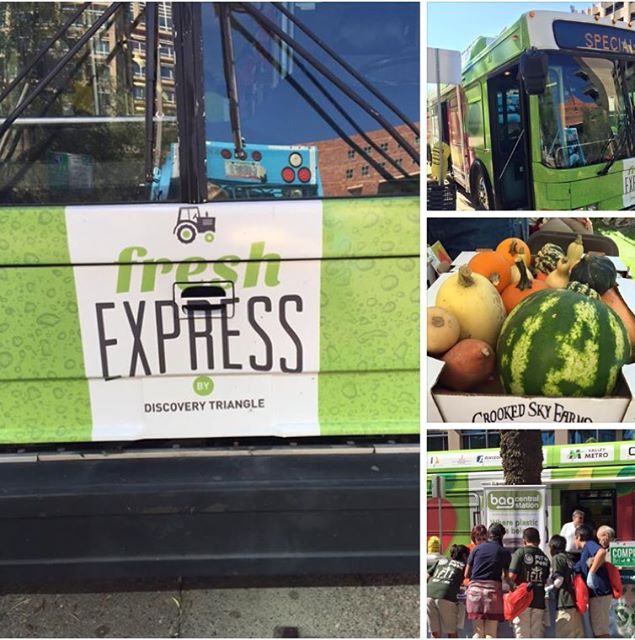 Fall weather is upon us, which means the opportunity for fall fruits and vegetable varieties from Fresh Express mobile market! We encourage all of our readers to shop the bus and check out what's in season! You can find where they are by the schedule they post daily on their Facebook page and on their website.  Your efforts have contributed towards the $50,000+ in produce sales, which is what covers the cost of their operations and helps keep the program moving forward for those in Phoenix's Food Desert.
We kicked off Junior League of Phoenix volunteer opportunities at the Phoenix Food Day Festival on Thursday, October 22. Volunteers participated in setting the city record for the synchronized apple CRUNCH at noon with Mayor Stanton along with handing out our apple-themed activity sheets.  The Junior League of Phoenix apple-themed activity sheets included nutritional information and a fun recipe. Our volunteers assisted with the bus tasks at hand and ensured the mobile market's nutritional education literature section was always stocked. It was a great way for Fresh Express and the Junior League of Phoenix to get out at an event together to promote what our partnership means: providing a reliable source of nutritional food to our Phoenix Community.