Who loves food trucks?? Eat and drink at Touch-A-Truck!
Who loves food trucks??  We do!  And there are several awesome options at this weekend's family-friendly Touch-A-Truck event, brought to you by the Junior League of Phoenix.  So, in addition to kid-friendly activities and all of the truck-climbling that little hearts desire, plan to eat lunch from one of these tasty restas on wheels.
---
Queso Good is a gourmet quesadilla food truck serving up melted cheesy goodness inside crispy tortillas.  Queso Good utilizes a food truck specializing in the art of creating gourmet quesadillas & tacos.  Their quesadillas & tacos are filled with mouthwatering combinations using the freshest local ingredients fusing spices, cultures and traditions into exciting new foodie fun.
---
Frites Street is a mobile, gourmet, pomme frites kitchen serving traditionally prepared Belgian style french fries. Their pomme frites are thick-cut by hand, then fried twice to give a satisfying exterior crunch that gives way to a tender center. For the purist, they offer a cone of fries accompanied by a selection of one of our twelve dipping sauces; for the connoisseur, their selections include entrees that start with a bed of golden-brown-delicious pomme frites and topped with ingredients ranging from duck confit, cheese curd, and sherry gravy, to carne asada with tomatillo salsa and fresh pico, and many more on a rotating, seasonal menu. For those with special dietary needs, there are gluten-free offerings, as well as a rotating vegan frites special.  Whether you're in the mood for a quick snack, or a satisfying menu, Frites Street has something for everyone!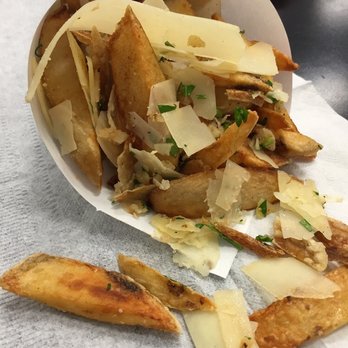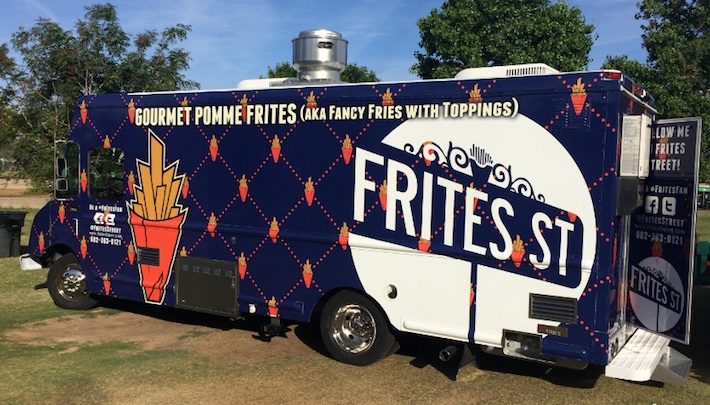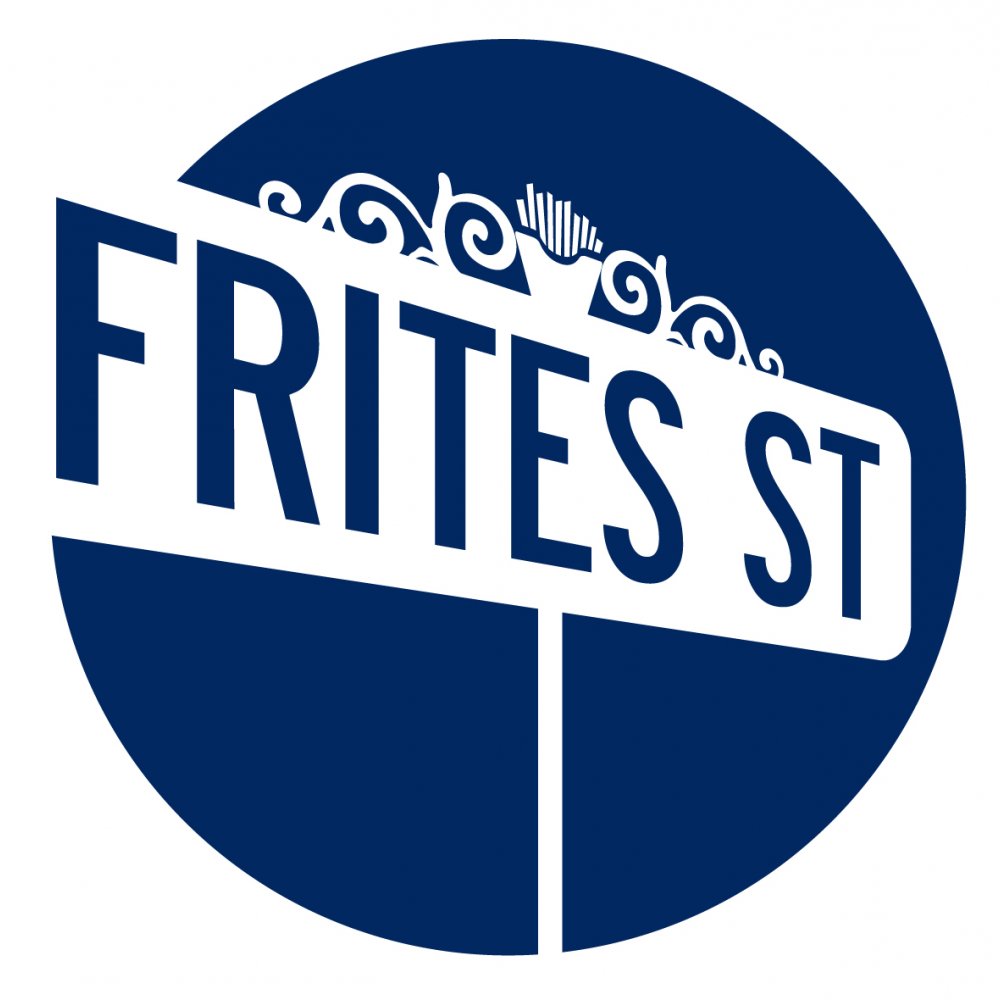 ---
Kettle Heroes was launched in 2013 by two brothers looking to make a small difference in the world.  After working in corporate America for companies such as Intel, Rubbermaid, and Subway, they decided to strike out on their own so that they could create a more personally meaningful company.  Kettle Heroes strives to offer customers young and old the best artisan popcorn, kettle corn, and lemonade in the Southwest.  That means using only all-natural, gluten free, nut free, and kosher certified ingredients in all of our recipes.  More importantly, they endeavor to be great human beings by following what they call, the Kettle Heroes' creed:  Be Humble.  Be Honest.  Be a Hero.
---
Kona Ice is a one-of-a-kind, gourmet shaved ice experience. Fancy, right? They're mobile. They're fun. They're stocked with the most delicious flavors you've ever tasted. Most importantly, they're a tropical escape from reality. Need a moment of pure bliss? Kona Ice has you covered. Come visit the Kona Ice truck and let their sweet tunes sweep you away to an island somewhere in the middle of the ocean. And while you're there, kick your feet up and enjoy a cup of our premium shaved ice.
---

Touch-A-Truck is THIS SATURDAY!
Event Details:
WHEN:  Saturday, November 7, 2015 from 9 a.m. to 1 p.m.
WHERE: Paradise Valley Mall, Sears Parking Lot
4568 E Cactus Rd. 
Phoenix, AZ 85032

Major Crossroads – Tatum Blvd. and Cactus Rd.- NW corner
TICKETS: $5.00 each or Family Packs of five for $20.00  HERE
.
Tickets are also available the day of the event!
 (*children 2 years old and under are free*)
Car Seat Safety Inspection: Phoenix Fire Department will be doing car seat safety inspections from 8am – 12noon
Car Seat Donations: Phoenix Fire Department will be collecting used or new car seat donations at the event.
Learn more about this exciting family-friendly event on our website, or on our blog!