AJLI's Commitment to Diversity, Equity, and Inclusion
Our Commitment to Diversity, Equity and Inclusion
JLP shares AJLI's commitment to diversity, equity, inclusion and belonging. During the 2023 Annual Conference, delegates voted on and approved the following DEIB standard which are also reflected in JLP's operational policies and culture.
We believe that creating and sustaining a diverse Membership is critical to our Mission. Living the value of diversity means we are committed to centering equity, inclusion, and belonging in our individual, organizational, and community relationships.
Civic Responsibility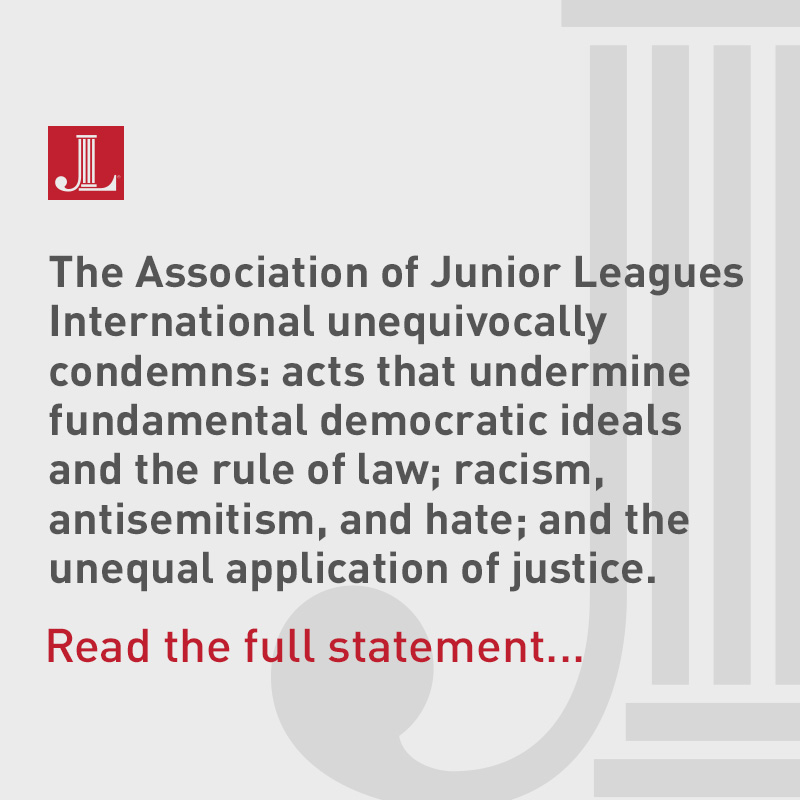 Please take a moment to read this External Statement on Civic Responsibility which was unanimously approved by the Association of Junior Leagues International Board.