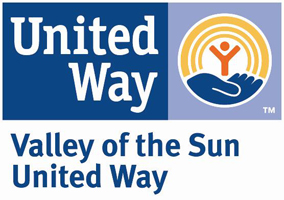 A great way to support the JLP is to allocate your United Way donations!  Donating to the United Way is often something you, your family, and your friends already do, and why not make your money go to a cause you love?
The Junior League of Phoenix is not listed on the United Way Account Form provided by most employers, so it is necessary to write the appropriate JLP number on the form (provided below):
Valley of the Sun United Way Account Number: 0306
Mesa United Way Number: 2520
Allocate your funds to the JLP through United Way and see the results of your donation!