2023 – 2024 Board of Directors
Kelly Kaysonepheth, President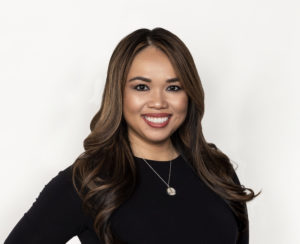 Kelly is honored to serve as the 2022-24 President of the Junior League of Phoenix (JLP). Kelly has been a member since 2008. She transferred to JLP from the Junior League of Morristown in 2010. From there, she traversed several leadership roles within JLP including chairing two community programs (one that won the AJLI Community Impact Award the year she was chair), Vice President of Communications & Marketing, Development Manager and Executive Vice President. She is the first Asian-American president of JLP.
Professionally, Kelly is the Marketing Director and an Associate Vice President at AZTEC Engineering, a transportation engineering and environmental consulting services firm.  A recognized community leader within and outside of JLP, she has served on the boards for several nonprofit organizations. Her passions for service are centered around advancing women's leadership development opportunities, STEM, and mentoring first-generation and low-income students to reach their fullest potential. The latter is personal to Kelly as a first-generation American herself whose parents immigrated here from Laos. Kelly has received JLP's Mary Ogilvy Golden Kazoo Award, been nominated for the Greater Phoenix Chamber of Commerce's ATHENA Award, named 40 Under 40 by the Phoenix Business-Journal (2015) and was listed by Engineering News-Record in its Top 20 Under 40 Outstanding Young Professionals in the Southwest Region (2019). Kelly is married to Tony and they have two children, Lucy and Max.
Stephanie Viboch, President Elect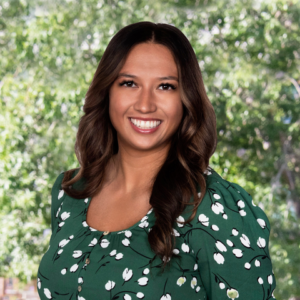 Stephanie joined Junior League in 2018. Even as a newer member of Junior League, she jumped in and started helping with Special Events as a provisional. The following year she became the Vice Chair of Special Events, where she helped create and plan new events benefiting the mission of JLP. After that, she served on the Management Team as Development Manager for two years, where she oversaw the fundraising teams. During 2020-21, our league canceled all in-person events, meaning the fundraising team would need to pivot everything. Despite these challenges, she helped lead her team to generate over $50,000 in revenue that year. She is passionate about fund development and the mission of JLP. She has attended training events, including the Southwest Exchange Conference. She has also been recognized with the "Woman of Wonder" and "Sandra Day O'Connor Community Service" awards.
Stephanie attended Arizona State University for her undergraduate studies, majoring in Criminal Justice and Criminology. She went on to earn her Elementary Teacher Certificate and taught second grade for eight years. She recently made a career transition and currently works as a Senior Executive Recruiter at Blue Signal Search. She is passionate about helping people discover opportunities to advance their careers and improve their quality of life.
Stephanie grew up in San Diego, California, and loves to stay active, whether working out, golfing, hiking, etc. When she is not working or volunteering, Stephanie also enjoys spending time with family, friends, and her two dogs (Arnold and Calvin), traveling, watching sports, game nights, and reading.
Rachel Apodaca, Active Director at Large
Rachel started her provisional year in Seattle, WA in 2012. She entered Junior League leadership her first active year. She spent most of her time focused on fund-development while in Seattle. In 2016, she transferred to Dallas, TX, where she focused on membership as a co-small group leader and member at large assisting provisionals with their annual project. In 2017, she transferred to Portland, OR, where she served on the management team as Director of Finance, led the training committee, and launched a direct ship merchandise store. In 2023, she transferred to Phoenix. Rachel brings over ten years of leadership roles and three other league experiences to the board.
Professionally, Rachel has a twelve-year background in planning social and corporate events in the hospitality industry. In 2020, when social gatherings paused, Rachel returned to school to study Interior Design. She now works in project management with Skanska where she collaborates and leads procurement of material to build commercial construction projects in the Phoenix Valley. She is the treasurer of the SW region Skanska Women's Network and coordinates with the local chair to organize quarterly volunteer events and activities with the Skanska Women's Network.
Beyond her focus on career and volunteer efforts, Rachel enjoys thrifting furniture and apparel, traveling, running, reading, discovering new restaurants, coffee shops, plant shops, speakeasies, and any outdoor activities.
Ashley Montanaro, Active Director at Large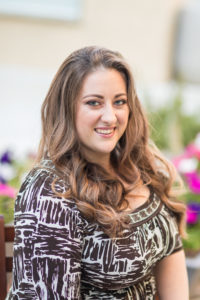 Ashley is a Manager of Production Assurance & Resiliency at Early Warning Services, LLC, a fintech company owned by seven of the country's largest banks and the network operator behind Zelle®. She received her B.A. in Business Administration with minors in International Business and Leadership from Saint Leo University and has her M.B.A. concentrating in Homeland Security Resource Allocation from the American Military University.
Ashley joined Junior League of Phoenix in 2018, and was named Provisional of the year in May 2019. Since then she has continuously served in leadership capacities in the League serving as a Financial Assistance, Provisional Advisor, two years on the Management Team as the Provisional Chair/Chair Elect and this will be her second year serving on the board as a Direct-at-Large.
Outside of Junior League, Ashley enjoys being active in her community and has served in several different committees and non-profit boards. Ashley is passionate about traveling the world to experience new cultures and spending time with family and friends.
Katie Stephens, Active Director at Large
Bio coming soon!
Stephanie Blankinship, Director of Finance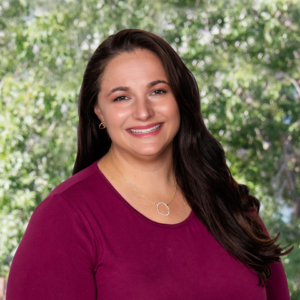 Stephanie joined Junior League of Phoenix in 2018. She stepped into leadership at the first opportunity. Prior to joining the Board of Directors, she spent her JLP tenure on the Finance Management team. She most recently served as Treasurer and has also served as Treasurer-Elect and Dues Treasurer. She has been recognized with the "Woman to Watch" award for her willingness to "step into help whenever needed and always does it with a smile on her face". She was also awarded the President's Award in 2020 for her work drafting the League's first Information Security policy.
Stephanie attended Northern Arizona University earning her B.S. in Business Administration Computer Information Systems with a Database Systems certificate. She has been with her current company since 2008, where she spent the first ten years as a Database Administrator and the last four years as an Information Security Specialist focused on Data Protection. She is a member of the company's Database Security Council.
Outside of work and volunteering, Stephanie spends her time going to concerts, musicals, football games, hiking, or travelling with her husband. She is also an avid reader and budding yogini.
Ashley Bunch, Executive Vice President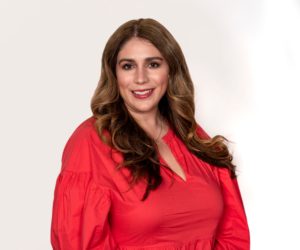 Ashley is honored to serve as the 2022-2024 Executive Vice President of the Junior League of Phoenix (JLP). Ashley has been a member since 2011. During her time in the league, she has held several leadership positions including Development Manager, Treasurer and Director of Finance. She credits the JLP for providing her a foundation to deepen relationships and better serve the community.
Professionally, Ashley is a Public Affairs Manager at Arizona Public Service (APS), Arizona's largest investor-owned electric utility.  Her primary responsibilities include managing municipal affairs and stakeholder relationships in Phoenix and the east valley. She has worked in government affairs for over 12 years working in both the public and private sectors. Ashley currently serves on the board of directors for several organizations including Phoenix Commission on Foreign Relations, Dodie Londen Excellence in Public Service, East Valley Chambers of Commerce Alliance and the Tempe Chamber of Commerce. She is passionate about bettering the community and helps raise money for The Leukemia and Lymphoma Society and Phoenix Children's Hospital.
Ashley has received JLP's Provisional of the Year Award (2012), JLP's Sandra Day O'Connor Award (2021), been nominated for the Greater Phoenix Chamber of Commerce's ATHENA Award and received the APS Living the Vision Award (2018). Ashley has a Master's in Public Administration from Villanova University and Bachelor of Science degrees in physiology and psychology from the University of Arizona.
Megan Wotton, Secretary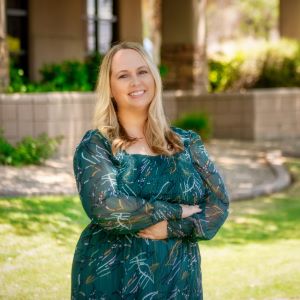 Megan Wotton is excited to serve as the 2023-25 Secretary of the Junior League of Phoenix (JLP). Megan joined the Junior Leage of Albuquerque in 2008 and quickly leaned into leadership where she successfully chaired the JLA Birdies & Bogies Golf Tournament. She transferred to the JLP in 2010 where she continued her leadership journey which led her to chairing the Special Events Committee for two years and helped implement several successful fundraisers including The Little Black Dress Initiative. She also enjoyed her time serving as the Development Manager as well as serving on the Nominating Committee. She has been recognized with the President's Award, Woman to Watch Award & Woman of Wonder Award and was selected to attend the Southwest Exchange Leadership Conference and Organizational Development Institute Conference during her tenure on behalf of the JLP.
Professionally, Megan has been a Team Leader/CEO for Keller Wiliams Realty for the past 4 years. She is passionate about building relationships and impacting the lives of others to help them reach their full potential. She is also passionate about volunteering her time and leading fundraising efforts with many other non-profit organizations in the valley including the Juvenile Diabetes Research Foundation, Children's Cancer Network & The Leukemia and Lymphoma Society.
When Megan is not working or giving back to her community, she enjoys spending time with her daughter, Camden. She also loves traveling, reading, listening to podcasts, discovering new restaurants, being outside whether it's by a pool in the summer or on a hiking trail with her dogs in the winter, attending local events and spending quality time with family and friends.