Diversity, Equity & Inclusion Resources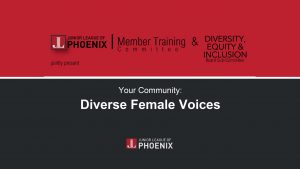 Many of us are looking for ways to do more, to learn more, and to improve our world through Diversity, Equity, and Inclusion. JLP has a sub-committee dedicated to work in this area, and we also wanted to provide resources for anyone interested.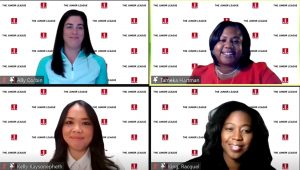 In celebration of Black History Month, we are pleased to be adding an edited version of our most recent 60-minute Diversity, Equity, and Inclusion training program, Diverse Female Voices, to Digital Cheetah's new Zoom Library. We hope you will take an hour to watch this important on-demand program when your schedule allows. In the meantime, here's a 5-minute preview of the panelists' thoughtful and open discussion from that program. This program was co-sponsored by Member Training Committee and the Board's Diversity, Equity, and Inclusion Sub-Committee.
Articles to read:
Podcasts to listen to:
Books to read:
Things to watch:
The work of Diversity, Equity, and Inclusion requires a great deal of vulnerability, as well as a willingness to learn. You can learn more about The Power of Vulnerability in this TED Talk by Brene Brown.
Resources for parents:
Organizations to follow on social:
Looking for more? We strongly recommend the 21 day challenge from Food Solutions New England Challenge, available here.