10th Annual ROCKETS Teacher Launch is a Virtual Success!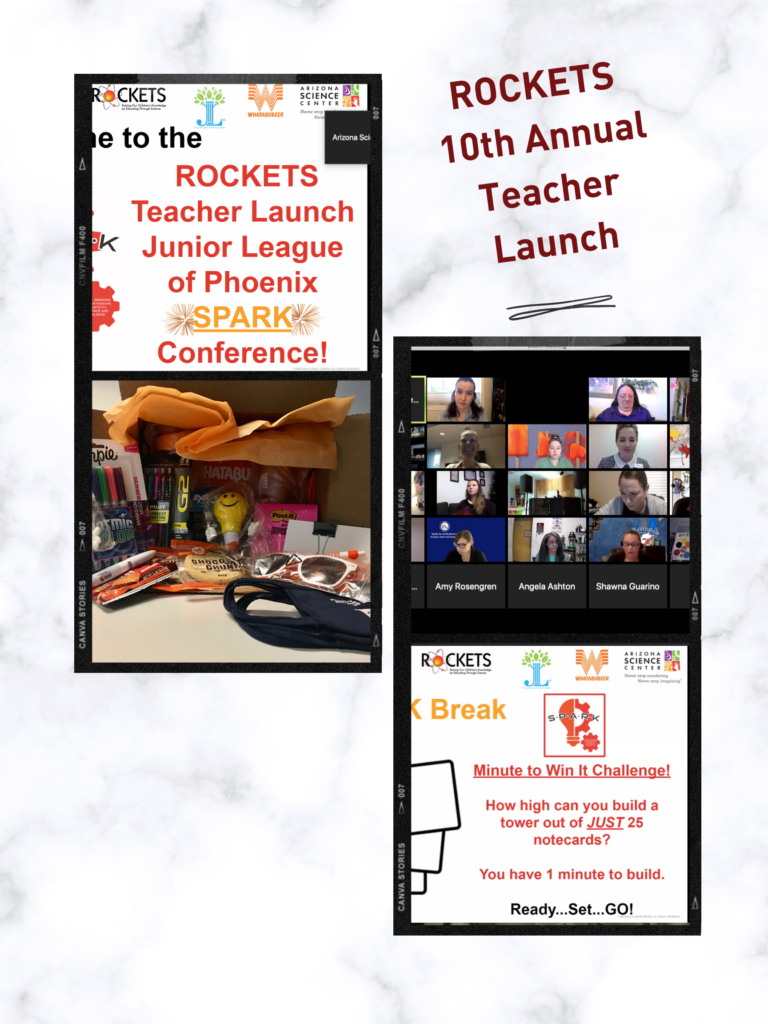 On Jan. 30, 2021, JLP hosted our 10th annual teacher launch in partnership with CREATE at the AZ Science Center. The event was sponsored by a generous grant from the Junior League of Phoenix Foundation. We are also grateful to Whataburger, who served as a key donor.
Facilitators from the AZ Department of Education, Arizona Game & Fish, ASU CBBG, The STEMAZing Project and Professional Development Facilitators from AZ Science Center led sessions and provided resources for 48 attendees hailing from across the state.
Adam Brooks, keynote speaker, delivered a powerful, uplifting message about the significance educators have for their students and our community, even when things are tough and look different than they normally do.
Junior League of Phoenix provided swag boxes of classroom supplies for all attendees and raffled CREATE on Wheels experiences, additional supplies and gift cards throughout the day. We look forward to continuing our partnership with CREATE during the 2021-2022 JLP year.