Civic Impact: Leslie Cooper Marquez
JLP Sustainer
Leslie Cooper Marquez
started
Phoenix Frontline Heroes
as a grassroots way for people to easily do something to help our frontline heroes during the current pandemic. Phoenix Frontline Heroes allows people to support local restaurants and also help feed healthcare workers. The effort has grown since April and is now partnered with Banner Health Foundation to raise funds to go directly toward healthcare heroes fighting COVID-19. They've launched a Phoenix Frontline Heroes Urgent Care Challenge to raise funds to purchase meals for the urgent care facilities in the greater Phoenix Metro area. These facilities are busy from open to close with patients seeking COVID tests and other related needs.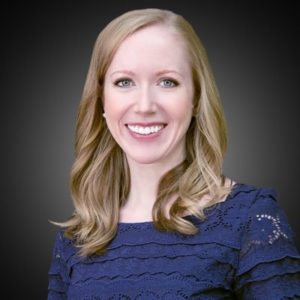 When the pandemic began, Leslie knew there was a lot she couldn't do – sew masks, treat patients, cure COVID, etc.
"However, I thought about what I CAN do and that makes connections, utilize social media and digital communications and get creative," she said. "Initially, I just wanted to connect people who were stuck at home and looking for ways to help with restaurants offering opportunities to purchase meals to be delivered to healthcare workers and other first responders. That effort grew into taking donations and coordinating with restaurants and hospitals to have meals delivered to now partnering with Banner Health Foundation to specifically support their urgent care facilities."
Leslie has been a Junior League member in both Birmingham and in Phoenix, and says both Leagues have certainly equipped her with the skills, knowledge, connections and confidence to do something like this.
"From the League, I've learned to "find my fit" and give back where I can be most effective. Serving in various placements over the years has greatly helped me understand community needs and how best to find ways to help."
More information can be found here: