CLO Community Leadership Summit and Nonprofit Expo: Sakura Considine and Lorena Garcia, Bloguettes
On Saturday, April 15, 2017, the Junior League of Phoenix Community Leadership and Outreach Committee will be hosting the first ever Community Leadership Summit and Nonprofit Expo. The purpose of the Community Leadership Summit and Nonprofit Expo is to provide training for ladies that are interested in pursuing roles in community leadership and to create opportunities for them to practice those skills.
Among the fabulous presenters that will be featured at the Community Leadership Summit are Lorena Garcia and Sakura Considine, the co-founders of Bloguettes. As entrepreneurs with experience in building and growing online communities and digital brands, the girls behind Bloguettes sought to share their knowledge, rather than keep it all to themselves. They created a collaborative community for bloggers, creatives and business owners in what we like to call the Entrepreneurial Age.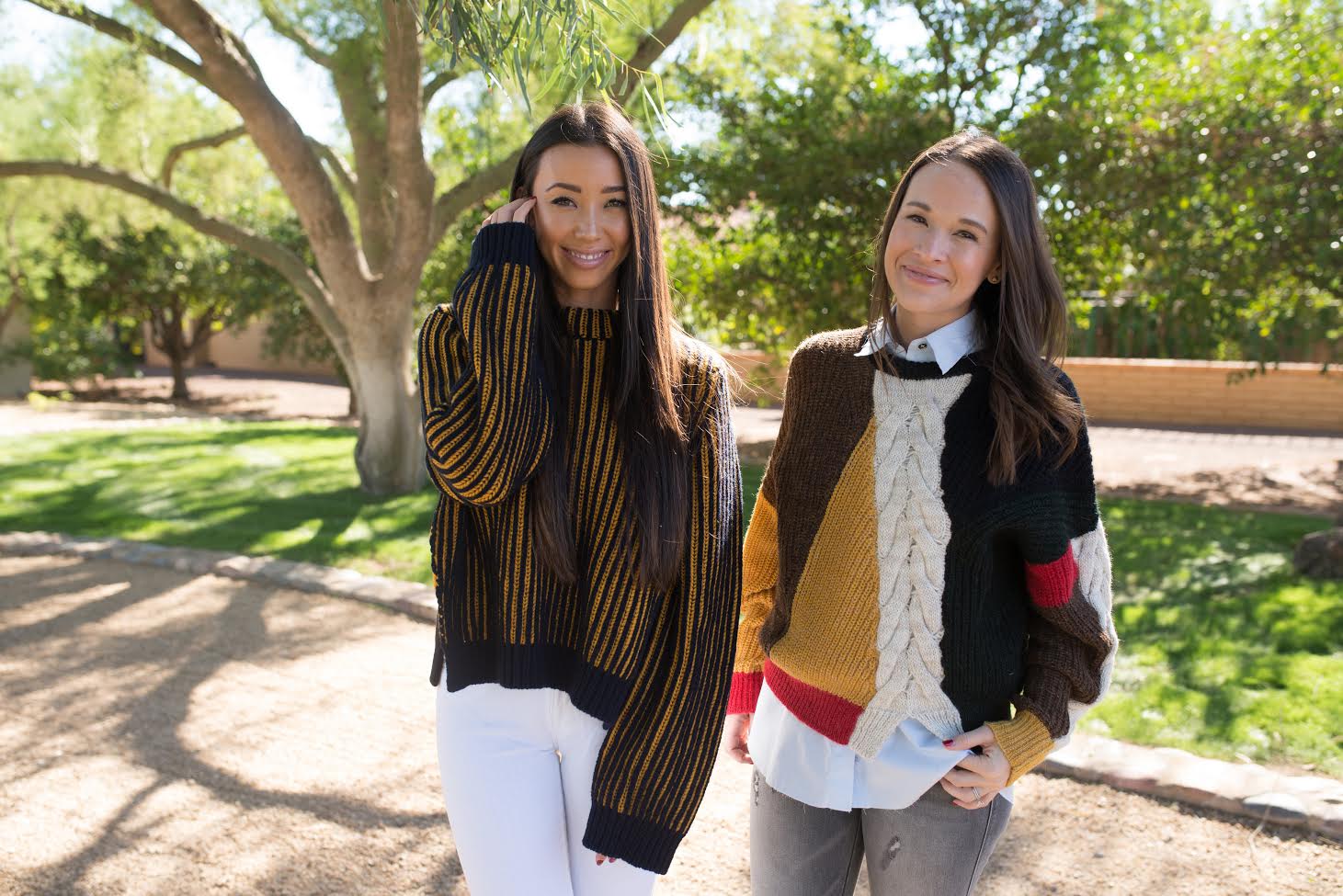 Several months of planning later, Bloguettes launched its first in-person 2-Day Branding Workshop in Scottsdale, Arizona. A group of 15 women from varied professional backgrounds came together to learn about branding, social media, photography, graphic design, and the value of building a business online. Since that first workshop, Bloguettes has grown their Workshop into a 3-Day model, and they have traveled to 11 different cities (and counting!), as well as expanded to offer additional "Mini" workshops on specialized topics, online courses, one-on-one consulting services, and so much more!
Lorena has an MBA in finance and has always been an entrepreneur at heart. She first realized her love for business and entrepreneurship while starting a real estate investment fund. She later discovered her passion for technology & the digital industry and left to pursue a career where she could combine all of her interests. In addition to being the co-founder of Bloguettes, Lorena handles her own fashion & lifestyle blog, Call Me Lore, and is also mommy to baby Diego. Among other responsibilities, she is head of strategy and business development at Bloguettes and aims to grow her companies to reach their full potential.
Sakura found her passion in graphic design, photography, and the Internet world at the age of twelve. She attended Arizona State University and majored in Business Marketing and Japanese. However, she realized her true interests were in blogging and marketing. Since college, Sakura co-founded The Sorority Secrets and is the current co-founder and creative brand director of Bloguettes. In her spare time, Sakura manages her own design & lifestyle blog, Something Sakura.
---
Between now and April 15th, we will be posting information about the fabulous presenters that have volunteered to share their knowledge to help us be the best community leaders we can.
This event has been graciously sponsored by a number of community organizations that believe in the potential of ladies to be leaders of our community. Wells Fargo has graciously agreed to host the day's activities at their Connections Center and the Gratitude Hour at the Wells Fargo History Museum where attendees and participants will be able to see the original Wells Fargo stagecoaches that brought the earliest financial services to settlers in the Western states. Pei Wei Asian Diner has generously agreed to provide lunch to all the event participants and presenters to ensure that everyone has a freshly made, nutritious lunch. Valley Leadership has kindly agreed to sponsor the Community Leadership Summit and Nonprofit Expo Gratitude Hour to help ensure that all our community participants are properly thanked. Lastly, the Junior League of Phoenix Foundation believed in CLO, before CLO even existed by providing the seed grant that got the Community Leadership Program started and got Summit and Expo going.

For more information about the CLO Community Leadership Summit and Nonprofit Expo, please contact CLO at jlp.clo@jlp.org or (602) 234-3388 x228.
Save
Save